Izvođenje
Napravite mozaik sečenjem starih keramičkih pločica
Mozaici u kupatilu ili kuhinji izgledaju sjajno ali je njihova cena često vrlo visoka. Pogledajte kako sami možete da napravite mozaik od restolova i značajno uštedite u nabavci materijala.
Ukoliko želite mozaik u vašem kupatilu ili kuhinji možete ga napraviti od većih pločica koje ćete iseći i postaviti na mrežicu. Pronađite u vašem mestu firmu koja se bavi laserskim sečenjem pločica. Ove firme uglavnom nude i mogućnost pravljenja mozaika, to jest, lepljenje isečenih delova na mrežicu.
Ukoliko kombinujete više različitih pločica, vodite računa da njihove debljine budu iste. Kao što vidite na slici ispod, dimenzije pločica nisu bitne.
Cena sečenja keramičkih pločica
Cena uslužnog sečenja pločica zavisi od toga da li se seku podne ili zidne pločice. Orijentacionalna cena za sečenje zidnih pločica je 180 (1,5 evra) a za podne nešto skuplje 200 dinara (1,7 evra) po dužnom metru.
Ukoliko želite kompletnu uslugu, odnosno sečenje i lepljenje mozaika na mrežicu cena zavisi od dimenzija pločica. Mozaik dimenzija 30×30 cm koji se sastoji od kockica 2,5×2,5 cm košta 715 dinara (6 evra). Ukoliko su pak kockice veće, to jest, dimenzija 5×5 cm cena je niža, 400 dinara po komadu (3,3 evra).
Ovo su orijentacione cene a izvođači ističu da uglavnom daju popust ukoliko je reč o većoj količini mozaika.
Kolika je zapravo ušteda
Cena mozaika pločica u specijalizovanim prodavnicama iznosi u proseku oko 100 evra po metru kvadratnom. Međutim, ukoliko ih sami napravite od restlova po ovom uputstvu ona iznosi oko 35 evra što je značajna ušteda.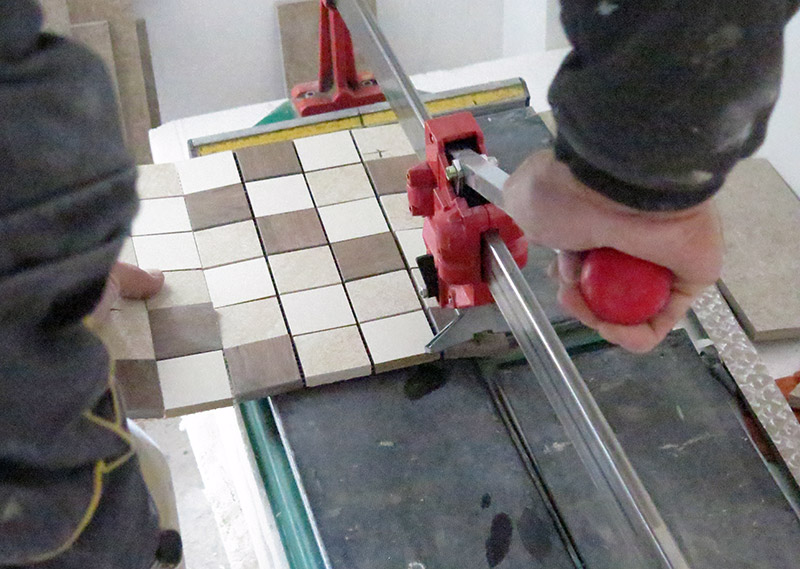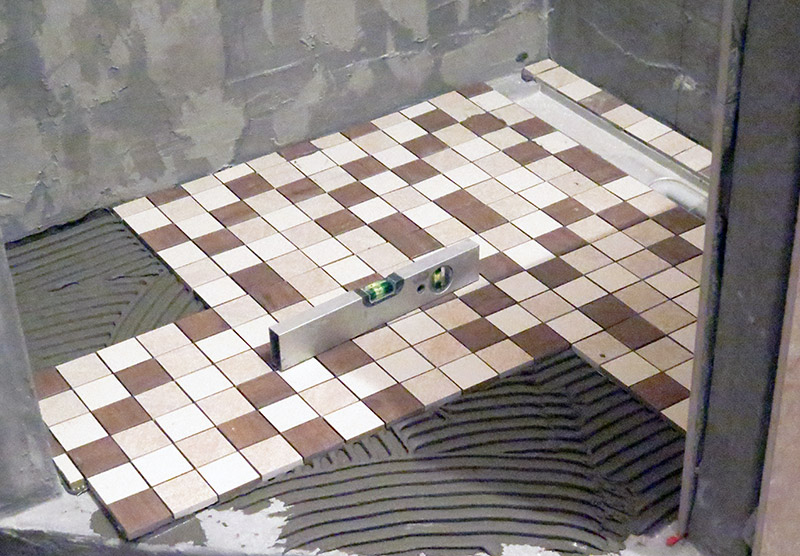 Nakon fugovanja i postavke staklenog paravana, tuš kabina izgleda ovako.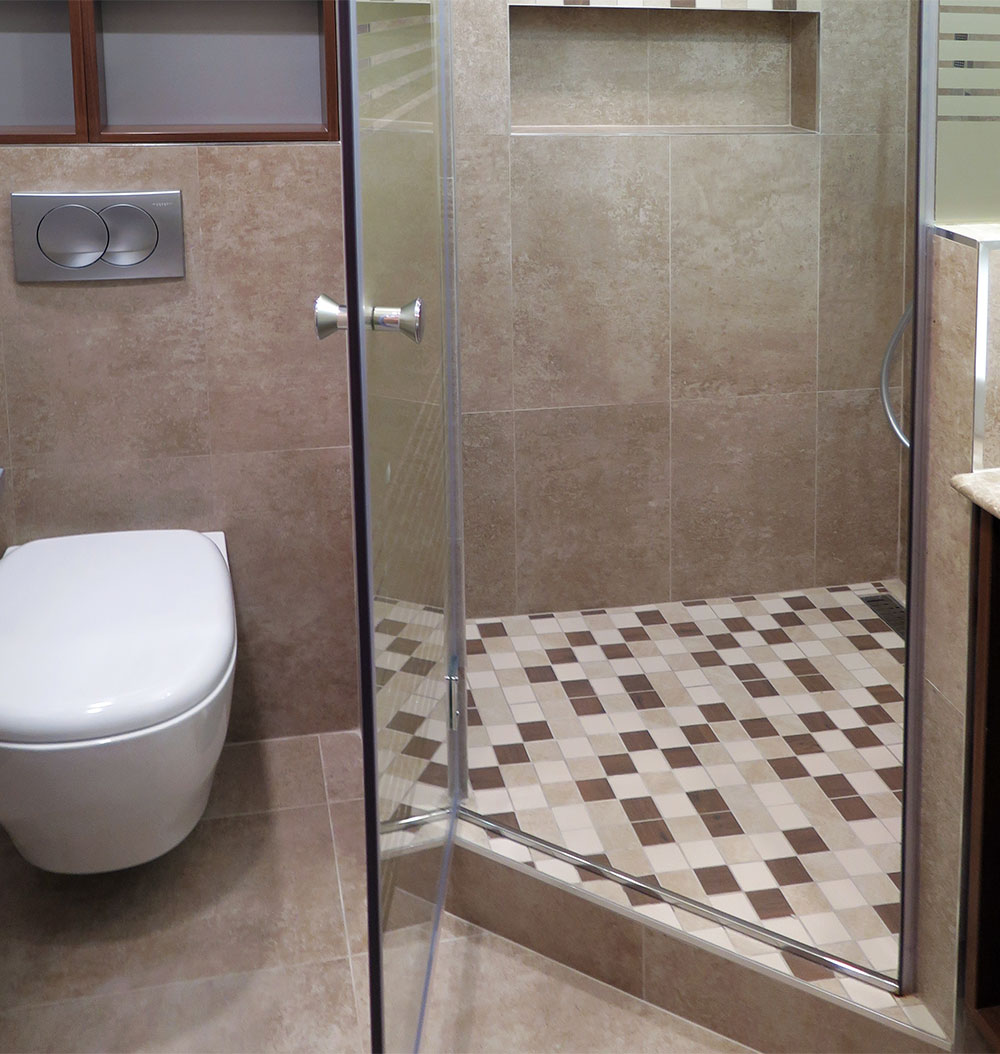 Uslugu sečenja mozaika pruža firma Decorativa Ceramica iz Novog Sada, (021/23-20-733 i 063/45-43-16).
Kad ste već ovde…