Pomažemo vam da lakše izaberete pločice za vašu terasu i dvorište. Saznajte na šta treba da obratite pažnju i koliko će vas to na kraju koštati.
Pločice za terase i dvorišta najčešće imaju teksturu kamena ili drveta. Zajedničko im je da je to granitna keramika s dobrom protivkliznošću. Osnovna odlika granitne keramike jeste da je ona u celom svom preseku od istog materijala, i da je otporna na atmosferske uticaje. Za razliku od prirodnih materijala, mermera ili granita, granitna keramika, koja je dobila ime samo po tome što ima mehaničku čvrstoću kao i granit, ne ostaju fleke, odnosno, lako se uklanjaju običnim pranjem. Međutim, na šta još treba obratiti pažnju? Pročitajte u nastavku.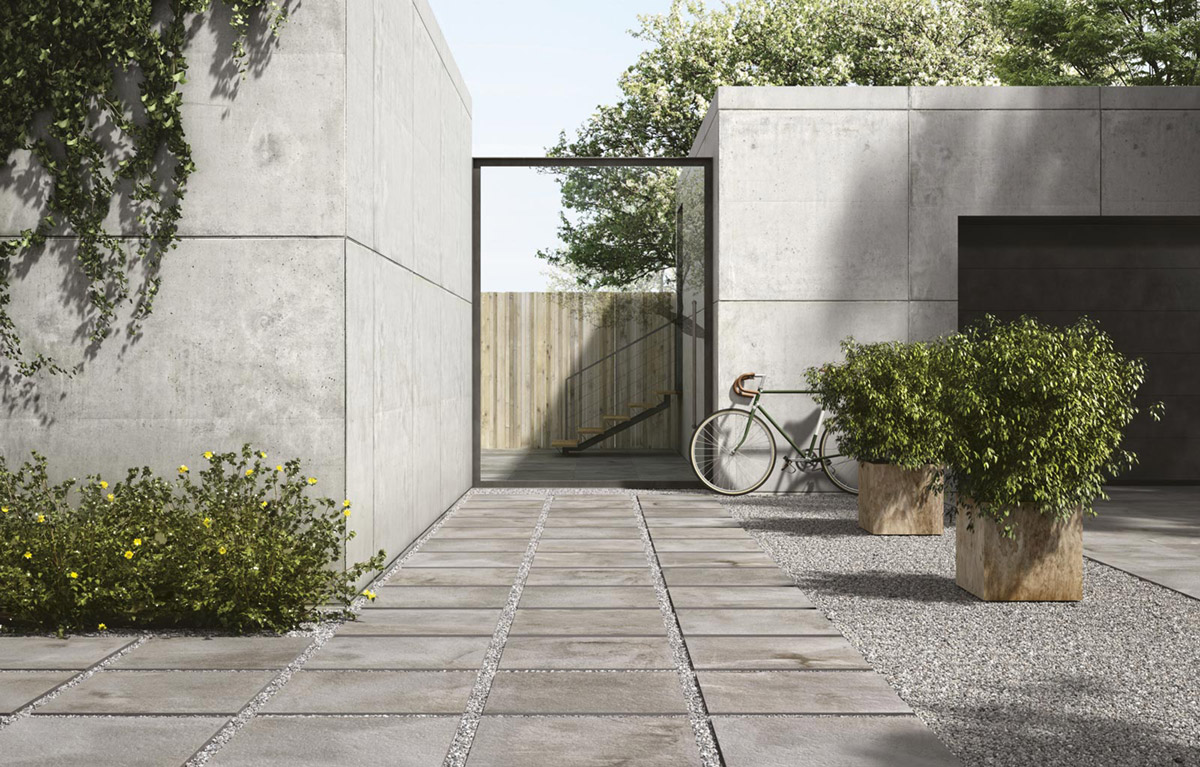 Obavezno odaberite protivkliznu granitnu keramiku sivkastih nijansi, a vodite računa da ne stavite svetle fuge jer će se prljati.
Pločice za terase i dvorišta moraju biti protivklizne iz očiglednih razloga. Obratite pažnju da je pločice imaju oznaku R11 što znači da su hrapave i pogodne za eksterijere jer je njihova završna obrada hrapava. Za unutrašnje prostore se uzimaju pločice sa oznakom R9.
Kada birate pločice za terasu i dvorišta izbegavajte svetlije tonove kao što je bež. Fokusirajte se na sivkaste nijanse, a preporuka je da pločice za spolja budu prošaranih tekstura, odnosno, da na sebi imaju varijacije u tonovima. Na ovaj način, prljavština će manje biti vidna.
Izbegavaju svetle fuge jer se lako prljaju i postaju crne. Bolji izbor je fug masa sive ili braon boje, ali ne i potpuno tamne, odnosno, crne. Mapei u svojoj ponudi osim običnih fug masa ima i epoksidne fuge koje su pogodne za eksterijere, a mogu se postavljati i u bazene. Ove fug mase su skuplje ali se zato mogu lakše očistiti.
Sada kada znate koje karakteristike pločice trebaju da ispune, znaćete lakše da izaberete prave a mi ćemo vam pomoći sa 5 zanimljivih predloga:
Predlog 1: Kamena elegancija
Kod proizvođača Supergres smo pronašli seriju Stone Track sa protivkliznim pločicama u dimenziji 30×60 cm. Nama su se dopale boje Silver i Gray.
Predlog 2: Granitne pločice u zanimljivim slogovima
Proizvođač Ragno ima interesantnu novu seriju Rock Ground u dimenzijama 20×20 i 20×40 cm. Zanimljivo je da se ove dve dimenzije pločice mogu slagati na različite načine kao što je to prikazano na slici dole. Ove pločice su nešto veće debljine, 14 mm. Cena je 4.800 dinara/m2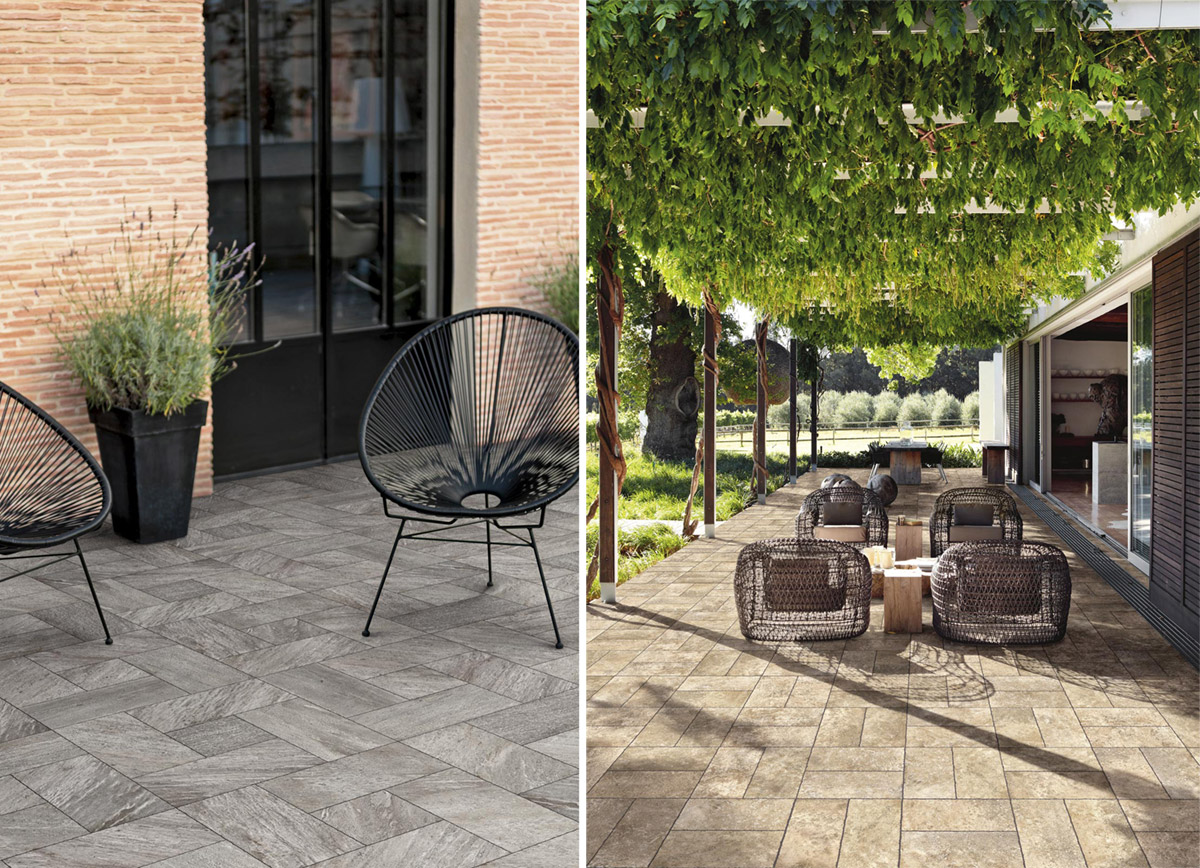 Predlog 3: Pločice za travnjak
Još jedna serija proizvođača Ragno sa teksturom kamena jeste Stone Way. Ova serija je interesantna jer su pločice debljine 2 centimetra i da se postavljaju direktno u travu ili na oblutke. Dakle, nema lepljenja! Ukoliko se postavljaju na travu, špaklom se skine sloj od 1-2 cm zemlje i pločica se uroni u zemlju. Ona pod svojom težinom (svaka pločica je teška oko 16 kg) će lepo leći na tlo. Ovako postavljene pločice podnose težine od čak jedne tone. Ukoliko ih postavljate na travu, pesak ili oblutke ostavite razmake između pločica od 5 do 10 centimetara.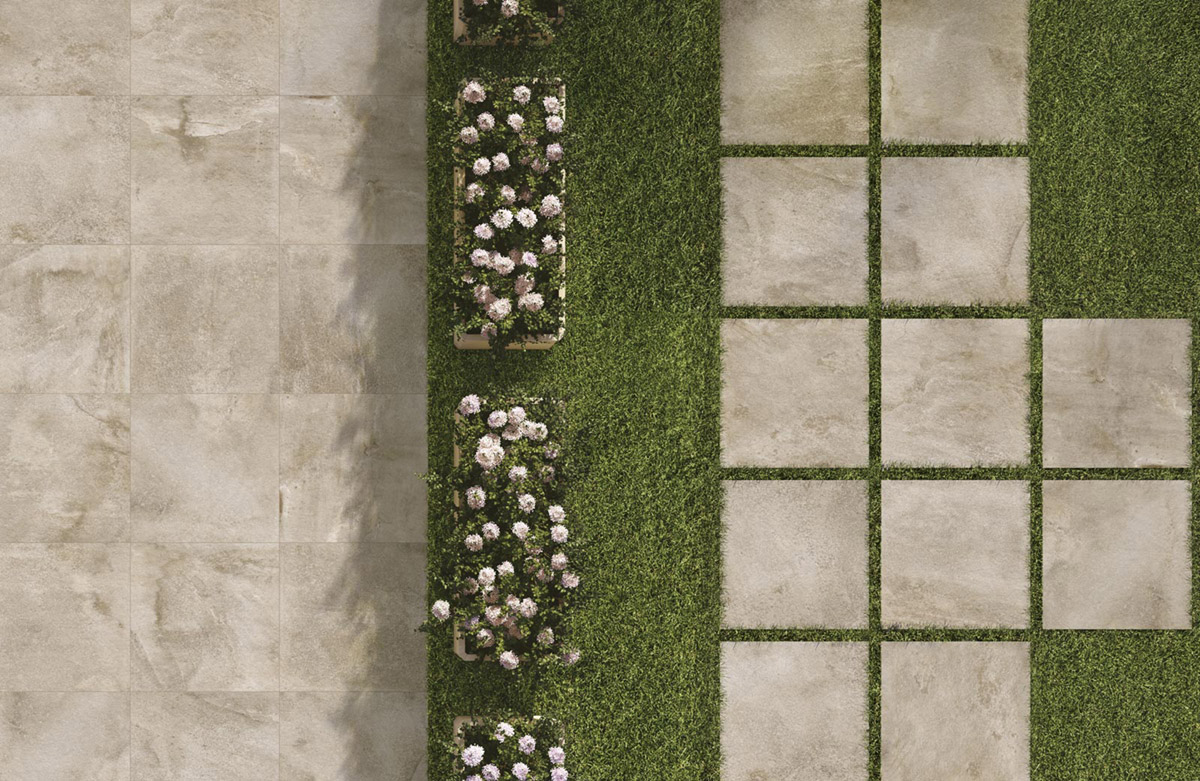 Osim pločica od 2 cm, Stone Way Barge Antica u svojoj ponudi ima formate 20×20 (R11), 20×40 (R11), 30×60 (R9 i R11), 60×60 (R9 i R11) tako da je miks formata šarolik. Ipak, zbog estetskog utiska preporučuje se najrasprostranjeniji format 60×60, retifikovanih ivica, odličnog cenovnog ranga u iznosu od 3.300 dinara.
Predlog 4: Neprevaziđeno drvo
Osim teksture kamena, na terasama će sjajno izgledati pločice sa teksturom drveta. Serija Wood Mania, od italijanske kompanije Ragno, izgleda odlično a nama se lično dopala boja Ash.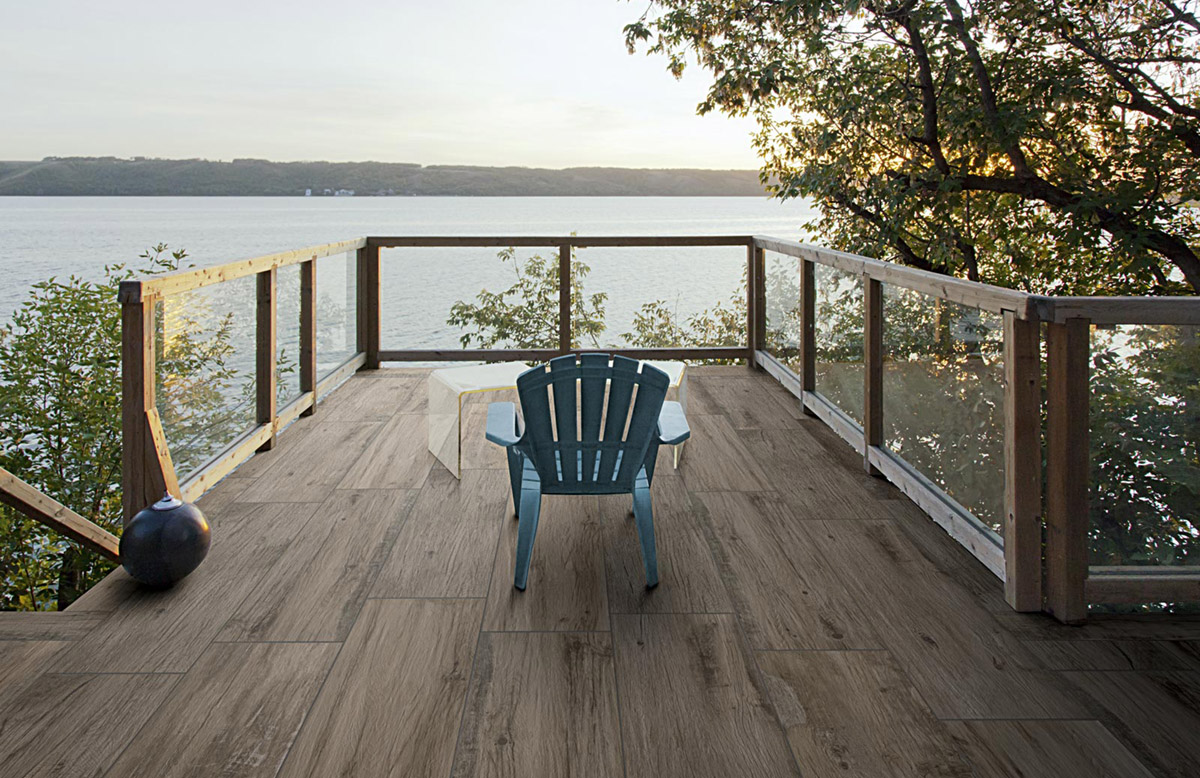 Kod pločica s teksturom drveta se hrapavost ne vidi golim okom već se samo može osetiti na dodir. Razlog tome je što se kvarcni pesak dodaje na gornju površinu pločice i peče nakon toga. Ista pločica se proizvodi u protivkliznoj i natur završnici i zbog toga se u enterijer i eksterijer mogu postaviti pločice koje izgledaju identično.
Predlog 5: Kamen za bazen
Još jedan predlog za spoljnu keramiku jeste Supergres, serija Lake Stone. Ove pločice se proizvode u debljini od 9,5mm ali i u debljini od 2 cm. Odlično rešenje za pločice oko bazena!
Cena pločica za terase i dvorišta
Kao što možete videti iz priloženog, cena granitne keramike za terase i dvorišta kreće se od 2.800 pa sve do 4.800 dinara. Na ovu cenu treba dodati cenu postavke pločica, a ako vas interesuje kako se najlakše mogu zalepiti pločice kliknite ovde. Pločice pomenutih proizvođača mogu se kupiti u firmi Arte Ceramica.
Foto naslovna: Igor Conić
Kad ste već ovde…