Jedan umetnički par želeo je prostor u kojem mogu posvećeno raditi ali ujedno i uživati u živopisnoj obali norveškog ostrva Skatoj. Upravo su to i dobili!
Nema sumnje da je beton najizdržljiviji građevinski materijal ali to znači da se on ne može dobro iskombinovati s drugim materijalima koji će ga utopliti i vizuelno prilagoditi podneblju. Primer kuće, jednostavno nazvane House on an Island, to najbolje dokazuje!
Naime, norveški studio Atelier Oslo koristio je prefabrikovane drvene fasadne elemente kojima je obmotao konstrukciju kuće od betona i stakla kako bi se postigla savršena doza privatnosti u unutrašnjosti. Primarni cilj fasade jeste da ostvarivi spokojnu atmosferu tako što će filtrirati svetlost poput lišća na drveću.
"Inspiracija je došla od osećaja koji imate kada sedite ispod drveta. Tada se zraci sunca divno filtriraju kroz njegove grane.", istakao je za Dezeen jedan od osnivača Atelier Oslo.
Drvena konstrukcija je na ovoj kući poslužila za stvaranje senke ali i uokviri poglede ka okruženju.
S obzirom na to da je betonska konstrukcija kuće omogućila potpuno zastakljenje zidova, drvena konstrukcija poslužila je za stvaranje senke ali i da uokviri pogled ka okruženju. Kuća je zatvorenija prema susedima, koji su na jugu, a otvorena je ka moru i horizontu.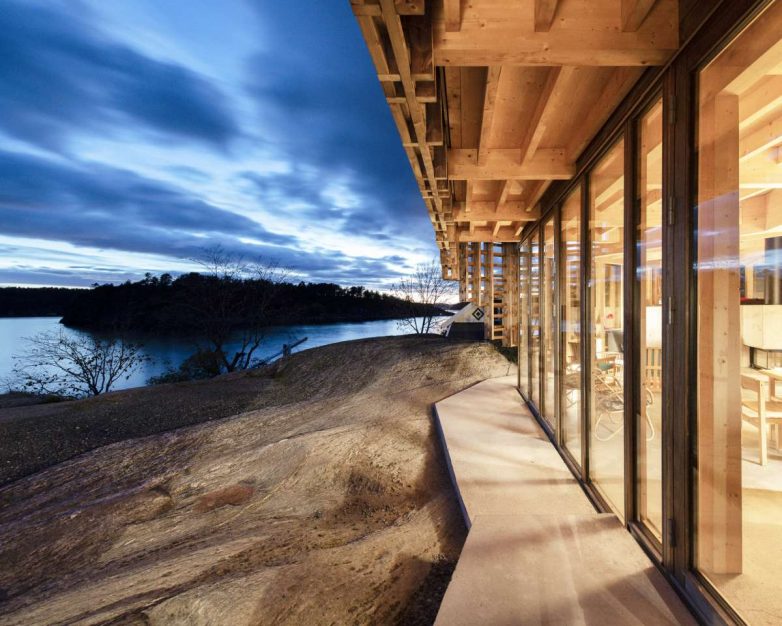 Topografija lokacije je pažljivo razmotrena te su stene integrisane u projekat.
Veliki izazov bio je prilagoditi strukturu stenovitom terenu. Topografija lokacije je pažljivo razmotrena te su stene integrisane u projekat. Da bi se kuća što bolje uklopila u okruženje, betonski podovi prepušteni su i van gabarita objekta.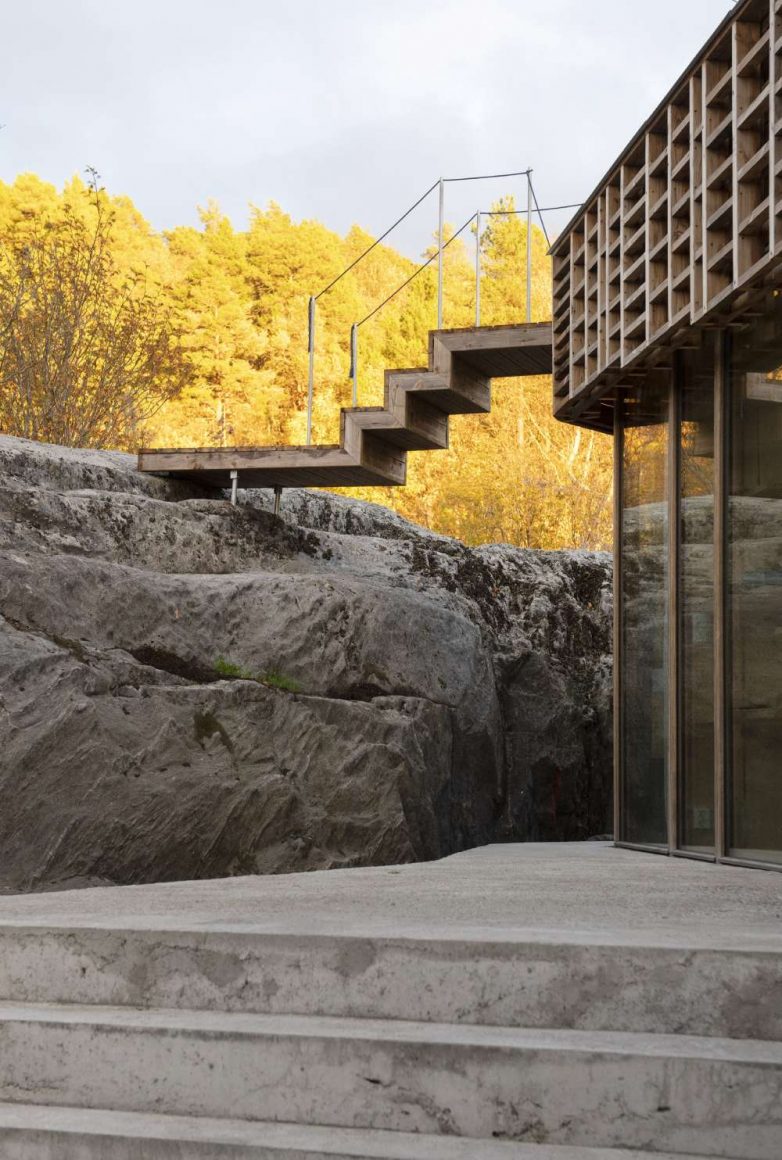 Enterijer kuće
Unutrašnjost kuće se sastoji od dnevnog boravka koji je u otvorenom konceptu sa kuhinjom i trpezarijom, zatim dve spavaće sobe, kupatila i prostora za rad.
U dnevnom boravku, kojim dominira kamin i klupica postavljena uz njega, korišćen je beton kako bi se na što bolji način objekat povezao sa okruženjem. Betonska klupica, kao i mala drvena galerija savršena su mesta za posmatranje zalaska sunca.
Grafičke podloge:
Foto: Ivar Kvaal
Kad ste već ovde…