Hram Kukulkan, deo čuvenog arheološkog nalazišta Čičen Ica u Jukatanu, zapravo i nije tako idealno simetričan kao što na prvi pogled izgleda.
Jedan od posetilaca ovog arheološkog nalazišta, koje je 2007. godine proglašeno za jedno od novih sedam svetskih čuda, Ezra Schwartz, izneo je svoja zapažanja na društvenoj mreži LinkedIn u vezi s proporcijama i dizajnom hrama Kukulkan. Naime, prema njegovom zapažanju postoji nekoliko "nepravilnosti u proporciji strukturalnih elemenata" čuvenog piramidalnog hrama u Meksiku.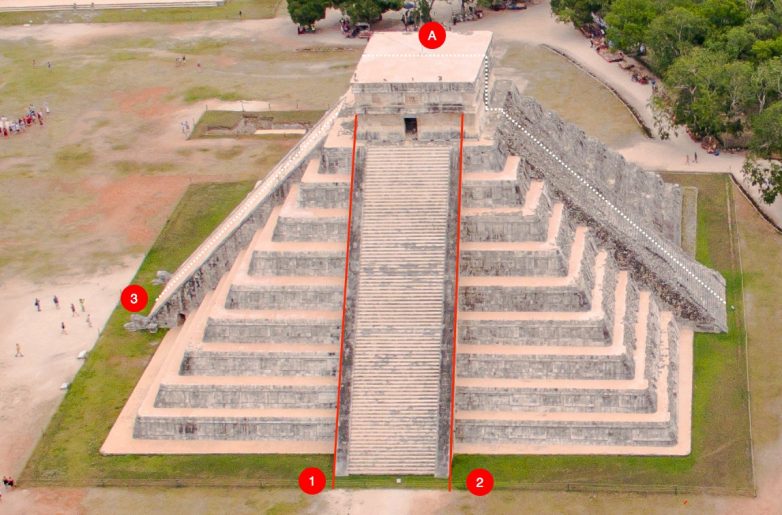 Između gornje strukture i ostatka piramide postoji jasan nesklad.
Prva enigma odnosi se na zapadnu stranu građevine. Kako je Ezra Schwartz primetio, struktura na samom vrhu piramide nije centralno postavljena u odnosu na devet terasa ispod, kako bi se očekivalo i kako većina posetilaca verovatno i percepira.
Prilikom još detaljnijeg posmatranja uočio je da vrata centralne strukture na vrhu nisu centralno postavljena u odnosu na nju, već u odnosu na stepenastu strukturu ispod. Takođe, pravougaoni otvor iznad vrata ne stoji centralno u odnosu na vrata, već je pozicioniran u odnosu na celokupnu strukturu na vrhu.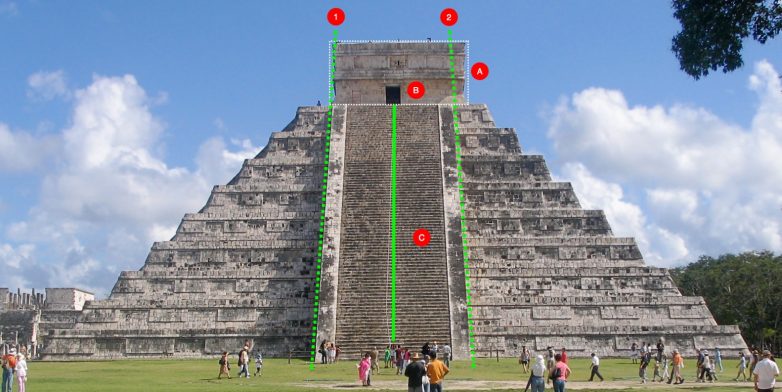 Ezra Schwartz ističe da je prilikom razgovora sa prijateljima, koji su takođe posetili ovaj lokalitet, saznao da oni nisu primetili nikakvu neuravnoteženost strukture hrama. To je druga enigma. Još čudnijim, smatra to da brojni sajtovi, koji su opsednuti hramom Kukulkan, nigde ne pominju neskladan odnos između gornje strukture i ostatka piramide.
Greška u merenju?
Umetnici i dizajneri često koriste asimetričnost kako bi kreirali dinamične i zanimljive kompozicije. Međutim, Ezra Schwartz smatra da je primena asimetrije u ovom slučaju čudna i više deluje kao greška u merenju koja je, međutim, u samom procesu izgradnje trebalo biti ispravljena, imajući u vidu vizuelne karakteristike strukture i njen značaj.
Ezra Schwartz poziva sve da mu se jave ako imaju ideju za rešavanje ovih graditeljskih enigmi. Imate nešto da kažete?
Foto: Ezra Schwartz, naslovna: Jimmy Baum on Unsplash
Kad ste već ovde…