Kućica na drvetu zvana F3 može se prilagoditi različitim potrebama korisnika ali i uslovima lokacije zahvaljujući svojoj čeličnoj konstrukciji.
Svima onima koji su u detinjstvu želeli da imaju kućicu na drvetu, firma Antony Gibbon Design može ispuniti želju pružajući im montažni objekat koji se lako može podići na bilo kojem terenu… i to daleko iznad komšija! Naime, dvospratni objekat heksagonalne forme osnove, zahvaljujući svom konstruktivnom sklopu sa oslanjanjem na stubovima ona može biti postavljena gde god klijent poželi pa čak i među krošnjama tako da izgleda kao da je kućica na drvetu.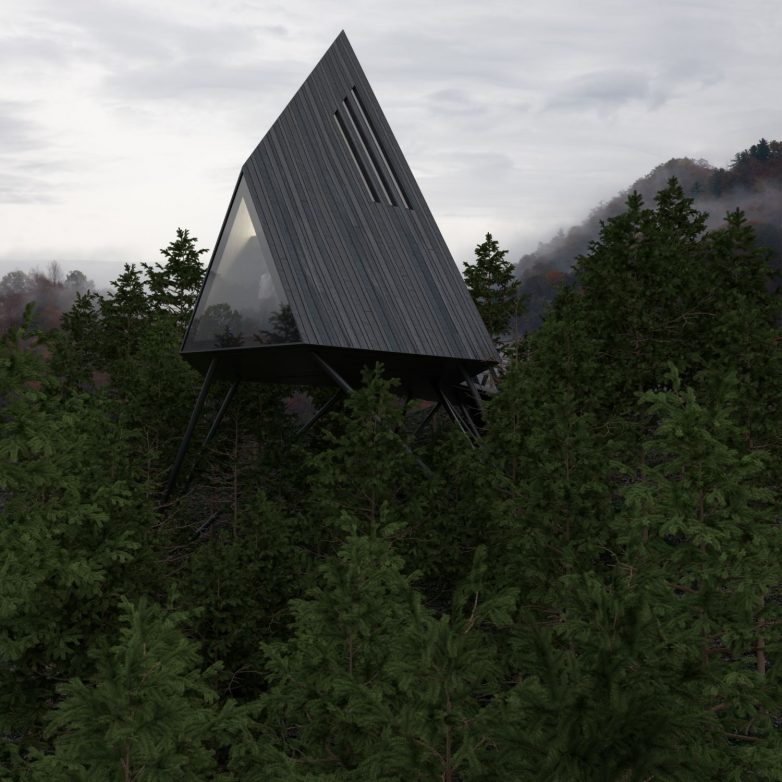 Montažni objekat na stubovima može se lako podići na bilo kojem terenu… i to daleko iznad komšija!
Piramidalna forma objekta omogućava postavljanje kućice i u planinskom okruženju gde je potrebna veća kosina krova. Iz heksagonalne osnove, četiri fasadna zida se podižu pod kosinom, dok dva ostaju pod pravim uglom u odnosu na osnovu. Upravo ovi zidovi su zastakljeni čime pružaju sjajan, izdignut pogled na okruženje.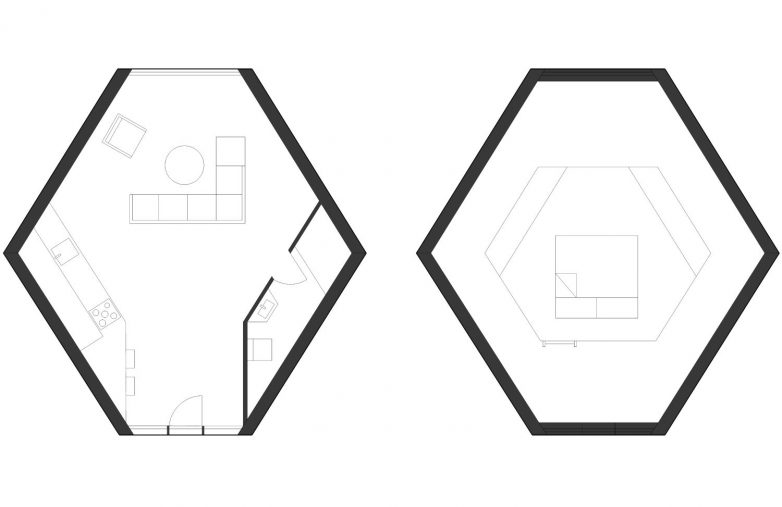 Birajte opremu po želji
Na prvom nivou kućice nalazi se dnevni boravak sa kuhinjom i kupatilo, dok je na spratu spavaća soba, piše Architizer. Ono što je specifično za ovaj montažni objekat jeste da se može prilagoditi specifičnim zahtevima klijenata po pitanju funkcije i opreme.
Kućica je dostupna sa različitim obradama fasade/krova, a ponuđen je i niz mogućnosti koje se odnose na prozore i vrata, kako bi se objekat prilagodio različitim lokacijskim uslovima ali i budžetima.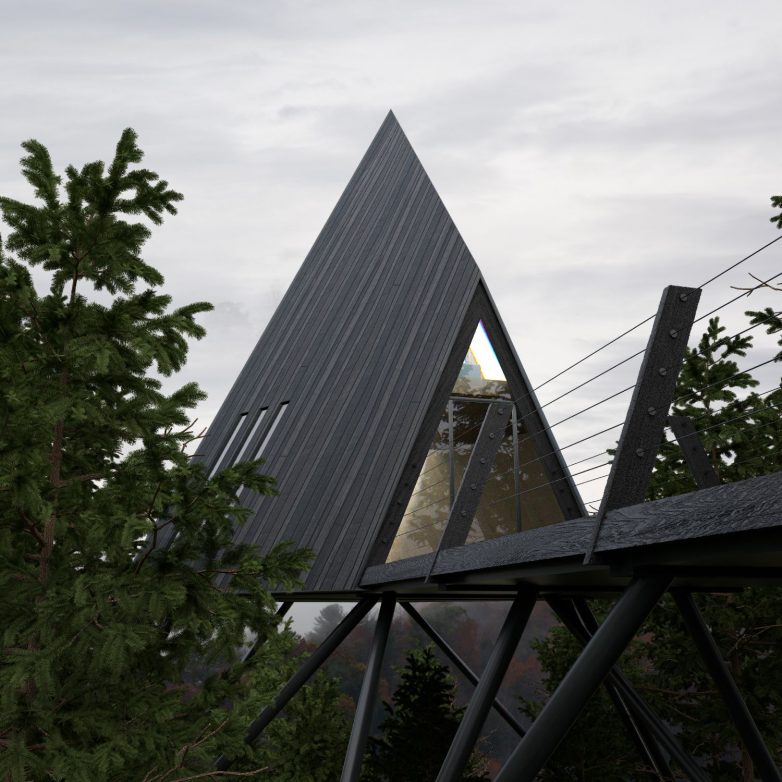 Jednom kada sve bude završeno, onda pogled iz vaše kućice na drvetu može izgledati ovako: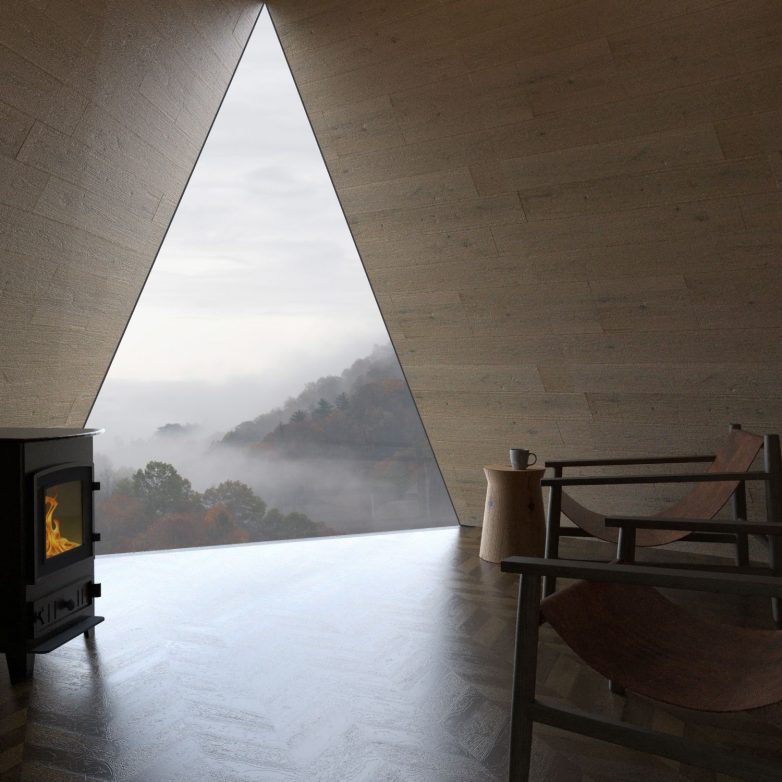 Kad ste već ovde…