Arhitektura
Jin i jang kuća s krovnom baštom u kojoj se uzgajaju voće i povrće
Austrijski studio predstavio je projekat prilično nekonvencionalne kuće u kojoj se dve glavne celine, radni i životni prostor, međusobno prepliću.
Kuća nazvana Jin i jang projektovana je za nemačku porodicu koja ne želi da živi uokvirena u postojeće standarde životnog prostora. Oni su želeli nešto neobično – nešto u skladu s prirodom.
Kako bi ispunili njihovu želju, koja i ne bi trebala da je tako neobična, arhitektonski studio Penda, predvođen arhitektom Krisom Prehtom, pretvorio je krov u baštu u kojem će porodica gajiti biljke, voće i povrće, odnosno, gde će proizvoditi dovoljno hrane za sopstvene potrebe.
Krov je pretvoren u baštu u kojoj porodica može gajiti biljke, voće i povrće, odnosno, hranu za sopstvene potrebe.
"Kada god arhitekte projektuju neku zgradu, oni uzimaju deo područja koje je nekada pripadalo prirodi. Mi pokušavamo da ovaj prostor vratimo biljkama na krovu. Istovremeno obezbeđujemo vlasnicima prostor za uzgajanje biljaka. Zimi ga mogu koristiti za plastenike, a tokom ostatka godine za čitave redove sadnica koje će im proizvoditi hranu za lične potrebe", rekli su iz studija Penda.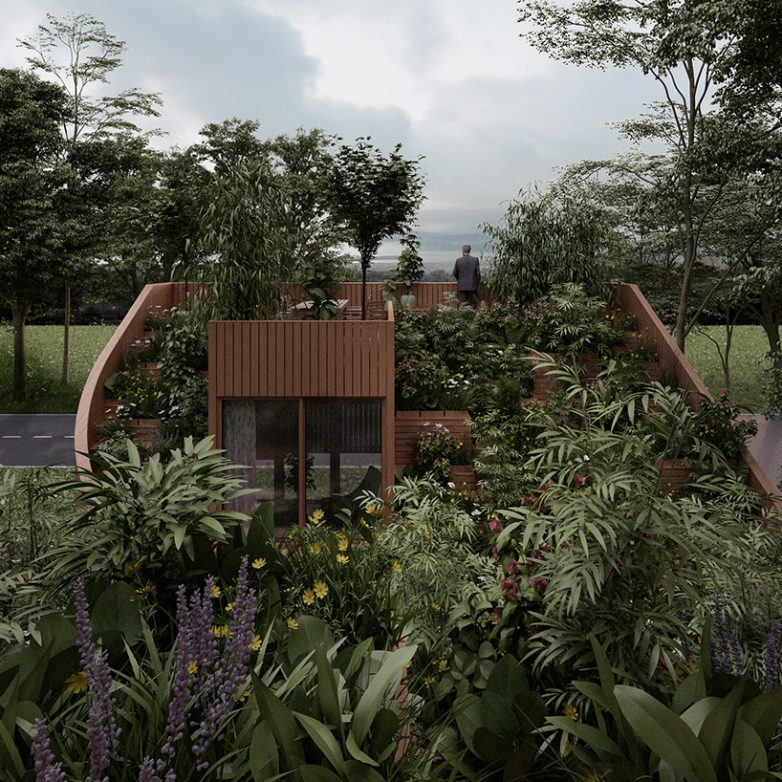 Celokupan projekat definišu dva odvojena entiteta koji su povezani krovnom baštom, piše Designboom.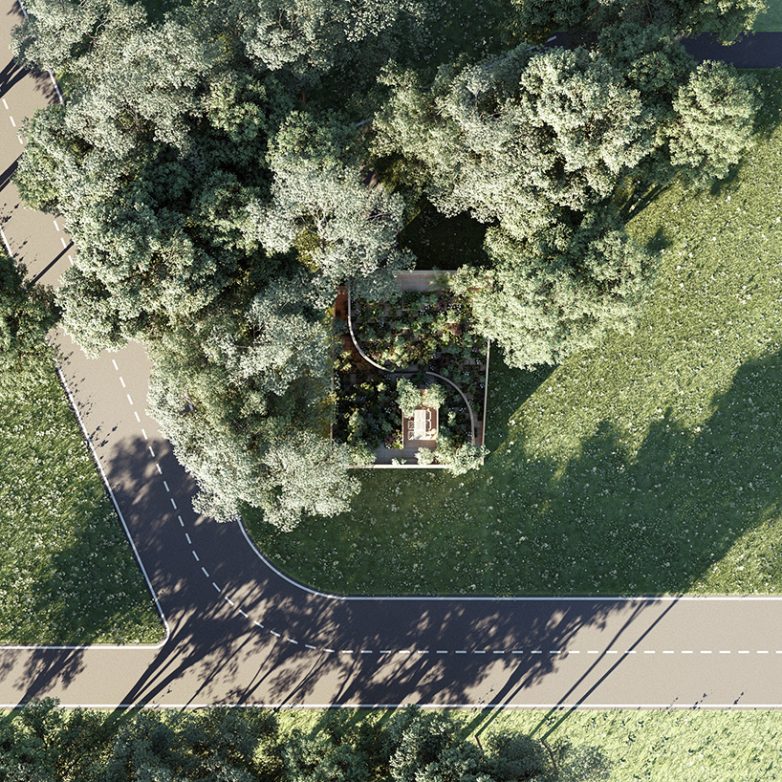 Baš kao i kod simbola jin i jang, dve glavne celine kuće, koje čine radni i životni prostor, međusobno su prepletene.
Krov je osmišljen tako da usmerava kišnicu u prostore u kojim se ona skladišti, dok ne nastupe sušni dani kada će biljkama trebati voda.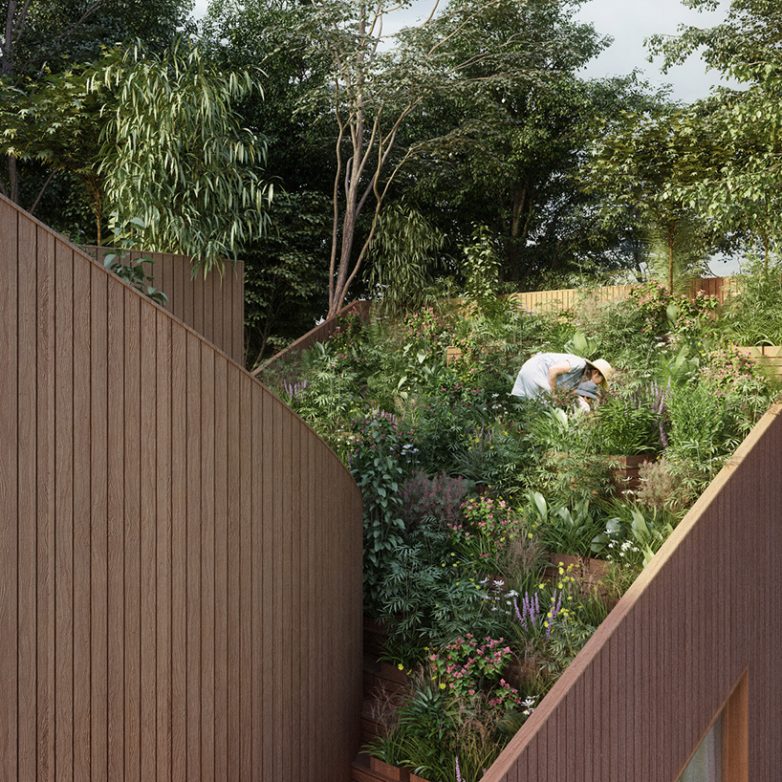 "Moja supruga Fei i ja takođe živimo u maloj kući u ruralnom predelu Austrije i možemo reći da je najveća prednost sela kvalitet života. Naročito kada je u pitanju uzgajanje hrane.", rekao je arhitekta Khris Preht.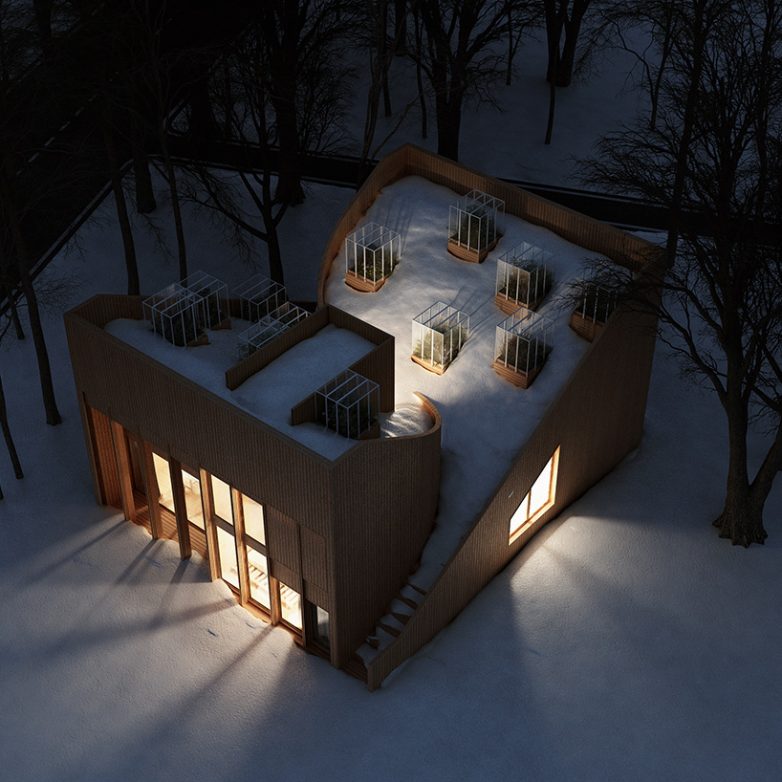 Hrana postaje deo vašeg identiteta, na isti način kao što to radi i arhitektura.
"Uzgajanje vlastitog bilja, voća i povrća menja naš odnos prema hrani. U našoj bašti pokušavamo da proizvedemo što više hrane koja nam je potrebna u toku dana. Povrće možda neće izgledati savršeno kao ono iz supermarketa, ali ukus je sigurno bolji i ono je hranljivije. Hrana postaje deo vašeg identiteta, na isti način kao što to radi i arhitektura. Kombinacija obe stvari u harmoničan dizajn daje poetičnu sliku malom seoskom imanju.", dodala je Fei Tang.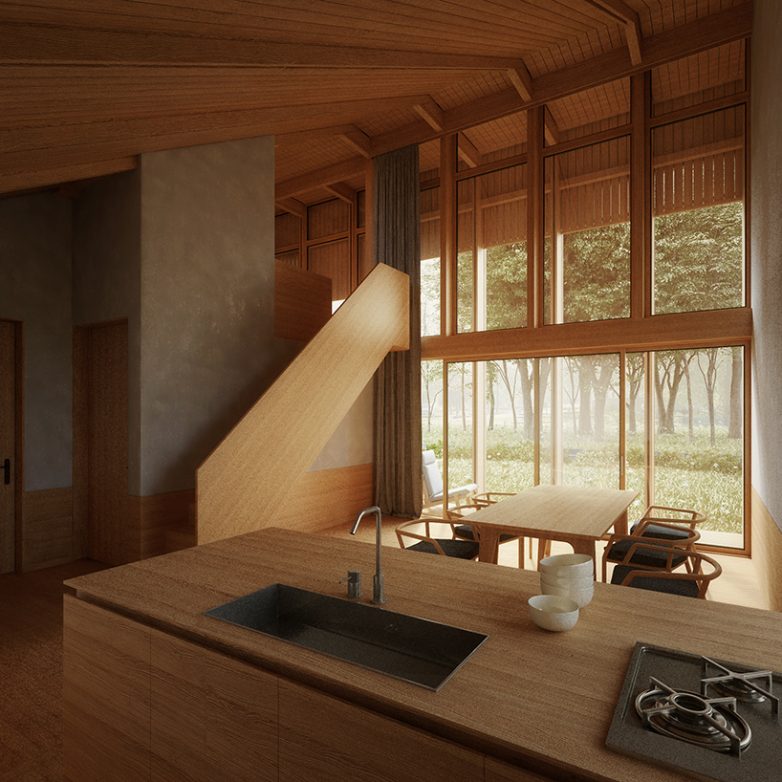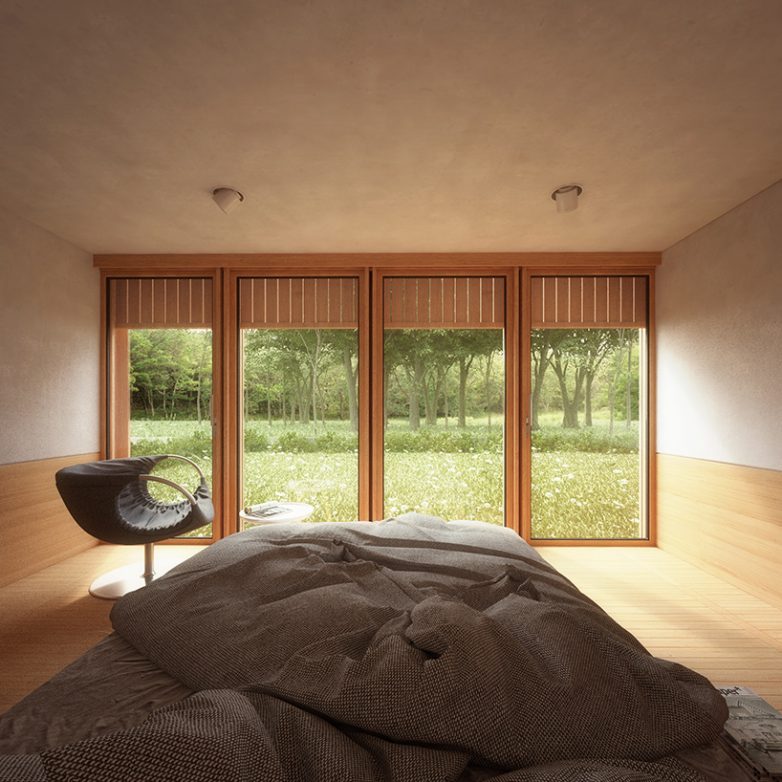 Održivi razvoj
Iz biroa Pende su objasnili da je njihova ideja za oblikovanje ovakve arhitekture proistekla iz ideje da bi svi trebalo da uzgajaju hranu za sopstvene potrebe, a ne da to bude prepušteno upravljanju nekoliko svetskih korporacija. Baš iz tog razloga oni veruju da će arhitekte i njihovi objekti moći da odigraju važnu ulogu u realizaciji ove zamisli.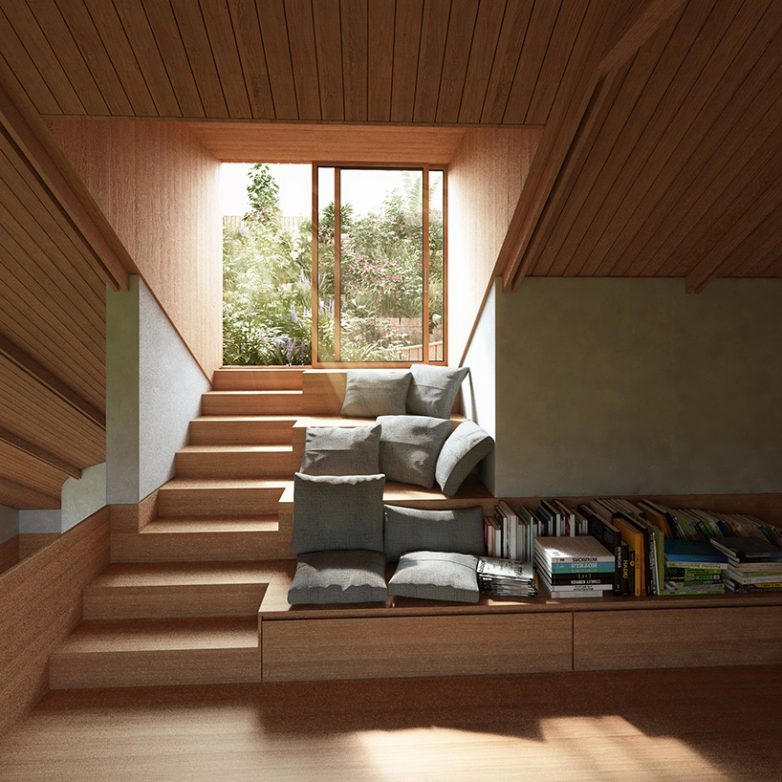 Grafičke podloge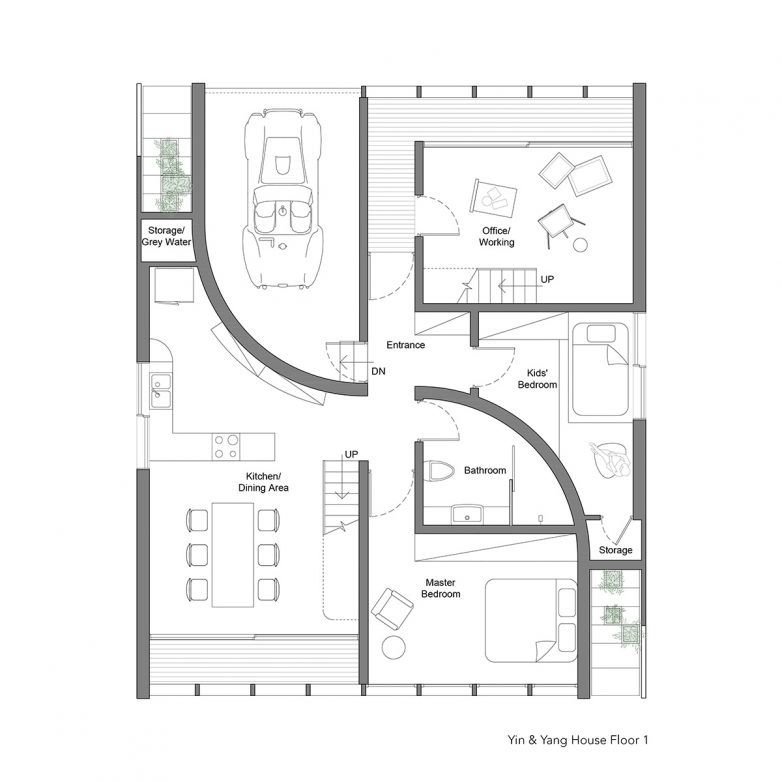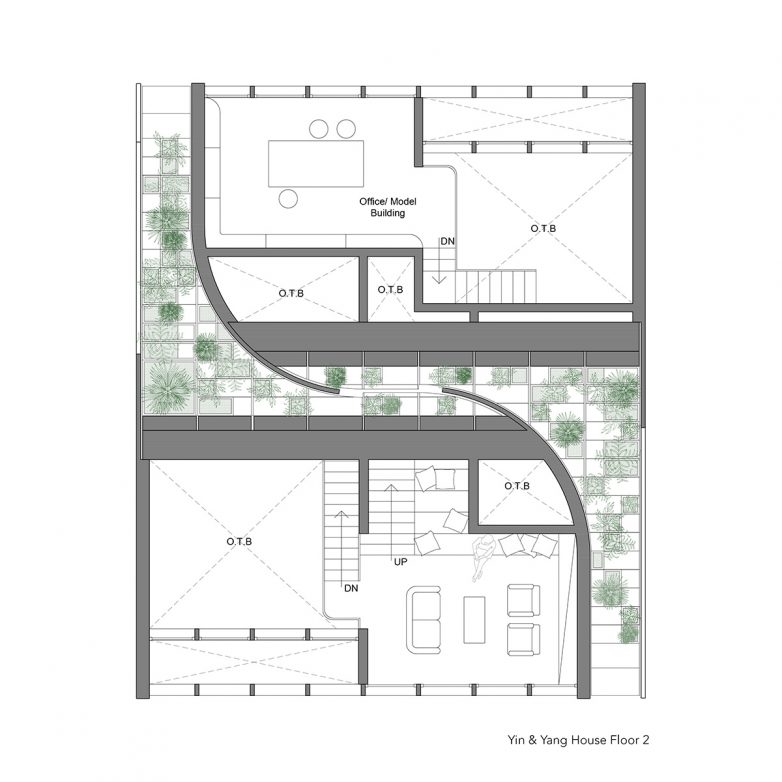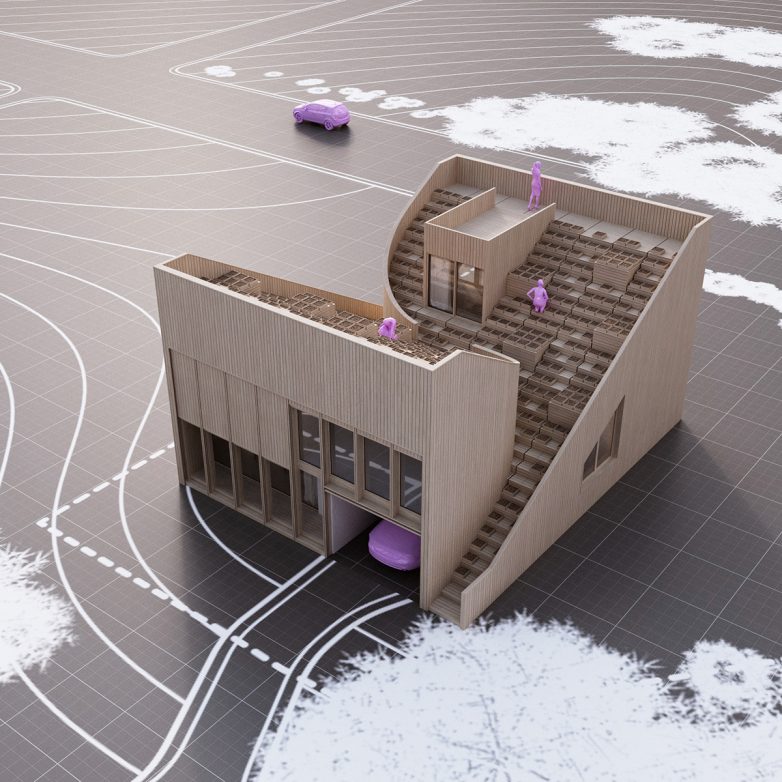 Rendering: Penda
Kad ste već ovde…