Intervju
Milutin Mitrović: Tehnologije koje će oraspametiti naše zgrade
Povezivanjem uređaja, senzora i sistema kroz IoT platformu, zgradama se može bolje upravljati, a samim tim mogu se i smanjiti računi za energiju.
Da li je kucnuo čas za digitalizaciju srpskog građevinarstva, hoće li nam zgrade postati pametnije i kako ćemo njima lakše upravljati kako bismo uštedeli ne samo vreme već i više energije jer je poznato da se 42% svetske energije utroši u zgradama? O ovoj važnoj temi razgovaramo s Milutinom Mitrovićem iz kompanije Schneider Electric gde je trenutno na poziciji Engineer for Building Operations and Power, kao deo tima prodaje za komercijalne i industrijske objekte. Odgovoran za kreiranje rešenja, preporuka, obuka i podršku klijentima u oblasti EcoStruxure Power & Building o kojima smo na njegovom predavanju mogli slušati na konferenciji BuildUp 2019 posvećenoj Digitalnoj gradnji.
– Jesu li nam se zgrade oraspametile? Kakav je prodor novih tehnologija u građevinarstvo i arhitekturu?
Tokom godina, zgrade su postale složenije i dinamičnije sa više različitih sistema i uređaja koji podržavaju čitav niz standarda. Takva složenost može dovesti i do neefikasnosti. Kada sistemi ne komuniciraju, stručna lica u održavanju ili facility managementu nisu u stanju da vide holistički prikaz performansi zgrade. Ovo je jedan od razloga zašto su building energy management sistemi (BEMS) integrisali mnoštvo različitih sistema i funkcija.
Današnje pametne zgrade počinju da koriste Internet of Things (IoT) i Building Information Modeling (BIM) kako bi povezali različite sisteme i uređaje. Kroz integraciju podataka o performansama u realnom vremenu i analize unutar BEMS-a, pametna zgrada pomaže da se proaktivno identifikuju problemi kako bi se povećala efikasnost.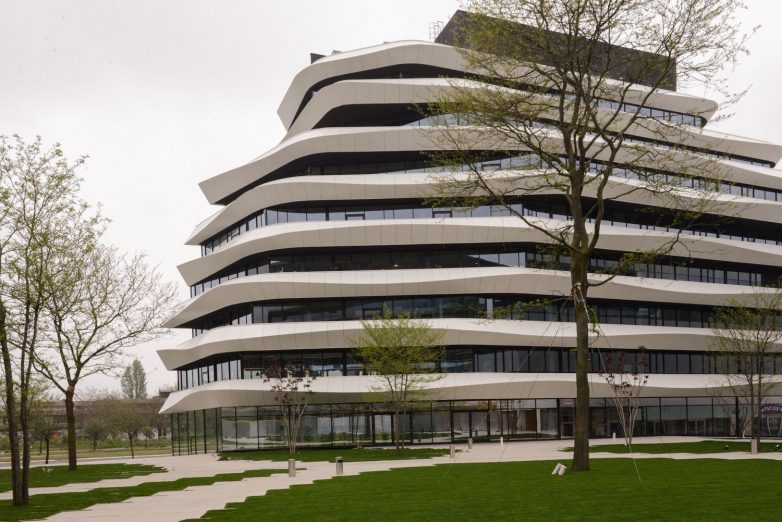 Kada sistemi ne komuniciraju, stručna lica u održavanju nisu u stanju da vide sveobuhvati prikaz performansi zgrade.
– Koje su glavne prednosti pametnih zgrada i domova?
Benefiti dodavanja Building Energy Management Systema (BEMS) uključuju niže troškove održavanja, povećanje efikasnosti, povećanje radnog veka opreme i veći komfor i produktivnost ljudi. Efikasna potrošnja energije je očigledan cilj ka kome se stremi u zgradarstvu: 42% svetske energije je utrošeno u zgradama. Po nekim procenama, većina te potrošene energije (od 52%-71%) je potrošeno na procese kao što su grejanje, hlađenje i osvetljenje. Uz to, sve je više dokaza da radni uslovi u poslovnim zgradama imaju značajan efekat na performans zaposlenih i zadovoljstvo kupaca. Istraživanje World Building Councila otkriva da se produktivnost zaposlenih povećava za 11% boljom ventilacijom, i za 23% boljim osvetljenjem. Prednosti su očigledne, samo je pitanje koliko se uzimaju u obzir.
– Šta IoT donosi investitorima, a šta korisnicima takvih domova?
IoT pomaže u stvaranju dinamičnih i inteligentnih interoperabilinih mreža (baziranih na Cloudu) povezivanjem elektro, mašinskih i elektro-mašinskih sistema i platformi. Komunicirajući jedni sa drugima, ovi sistemi mogu međusobno da se nadgledaju i deluju po potrebi kako bi ljudima koji upravljaju zgradama pružili podatke i analitiku potrebnu da bi se optimizovale performanse i stvorile pametnije zgrade.
Tehnologija koja omogućava ovu konkurentnu prednost već je pri ruci. Internet i značajni pad cena uređaja kao što su bežični senzori učinili su tehnologije pametne zgrade pristupačnijim, stvorivši snažan poslovni slučaj da i vlasnici i investitori više ulažu u pametne tehnologije kako povećali performanse zgrada. Pravilnim planiranjem, projektanti mogu da poboljšaju upotrebu energije, smanje troškove i povećaju udobnost krajnjim korisnicima.
Ne samo što projektovanje i izgradnja moraju da budu brži i efikasniji da bi zadovoljili potrebu, nego zgrade moraju postati energetski efikasnije.
Kako teče proces implementacije takvih rešenja u jedan projekat?
Za sada dosta uticaja na to da li će zgrada biti pametna ili ne ima projektant elektroenergetike ili automatike, i krajni korisnik koji naravno može da zahteva pametnu zgradu. Dosadašnje iskustvo nam govori da ako sistematično pristupimo projektovanju sistema od ranih faza projektovanja, uz otvorenu komunikaciju svih strana koje su uključene u projekat (arhitekte, građevinski, mašinski i elektro inženjeri) problemi se uspešno izbegavaju i uvek dolazimo do efikasnog, sigurnog i pouzdanog rešenja za krajnje korisnike. Dok je projektantima omogućeno brže projektovanje uz pomoć Schneider Electric primera arhitekture sistema ili BIM modela opreme (BEMS sistema), sistem integratorima ili izvođačima radova je omogućeno brže i pouzdanije puštanje u rad opreme uz pomoć Schneider Electric-ovim softverskih rešenja i aplikacija.
– Koliko je prelazak na BIM bitan arhitektama, građevincima ali i svim strukama koji učestvuju u projektu?
Vremenom se očekuje da globalna populacija poraste na 10 milijardi ljudi do 2050. godine. Rast populacije će pratiti i masovni tok migracija, sa više od 2,5 milijarde ljudi koji će se seliti u urbane sredine u sledećih nekoliko decenija. Veliki rast u izgrađenoj infrastrukturi će potencijalno imati veoma značaj uticaj na okolinu. Ako pogledamo postojeću infrastrukturu u zgradarstvu, ona je neefikasna i odgovorna za 40% globalne potrošnje energije, 25% globalne potrošnje vode, 40% globalnih resursa i približno trećinu gasova koji utiču na efekat staklene bašte. Preko 25% otpada završi na deponijama.
Ovi statistički podaci govore o potrebi da arhitektura, inženjerstvo i građevina moraju dramatično da reformišu postojeće procese. Ne samo što projektovanje i izgradnja moraju da budu brži i efikasniji da bi zadovoljili potrebu, nego zgrade moraju postati energetski efikasnije. Building Information Modeling (BIM) tehnologija je jedan od načina da se dostignu ovi ciljevi. Istraživanja kažu da 59% arhitekata i inženjera tvrde da BIM poboljšava razumevanje dizajna kod izvođača, dok 50% tvrde da BIM smanjuje greške u dizajnu i projektnoj dokumentaciji. Čak 66% vlasnika i 66% ugovarača tvrde da je BIM poboljšao proces i preciznost u proceni troškova izgradnje.
Danas, ulazimo u novu eru BIM-a koja profitira razvojem procesorske moći i cloud tehnologija. Prema Boston Consulting Groupi, implementacija tehnološkog rešenja i procesa na bazi cloud tehnologija može da smanji troškove u toku životnog ciklusa projekta do 15%, dok se vreme izgradnje može smanjiti do 30%.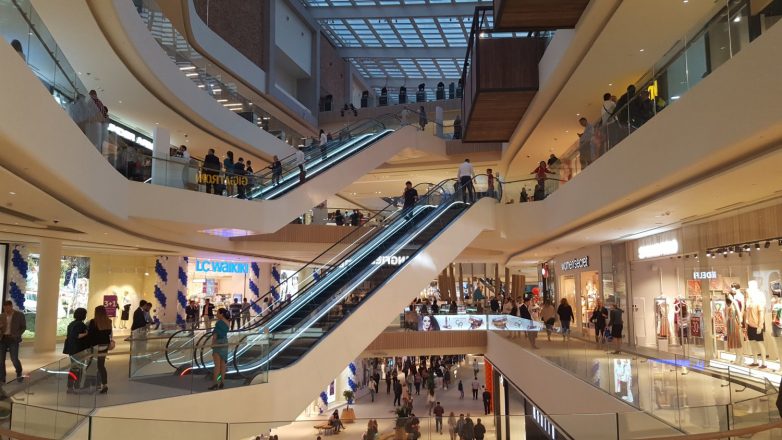 – Da li u Srbiji postoje primeri EcoStruxure zgrade? Koji su benefiti tog rešenja?
Svet pametne tehnologije u zgradarstvu je jedinstveno pozicioniran da iskoristi IoT. Ali kako organizacije, bilo da su velike multinacionalne kompanije ili srednja i mala preduzeća mogu da integrišu IoT da bi postigle značajne transformacije tokom vremena?
Dobri primeri EcoStruxure zgrade u Srbiji su novi biznis kompleks GTC Green Heart, Hotel Hilton i GTC Ada Mall. Na ovim projektima su ugrađena kompletna EcoStruxure rešenja o kojima sam pričao na konferenciju BuildUp 2019. Svi senzori i oprema u polju povezani su na IP backbone koja u realnom vremena pruža pristup kritičnim podacima. Zgrade koriste otvorenu, sajber bezbednu, "smart building" IoT platformu koje povezuje BEMS sa različitim sistemima, uređajima i uslugama koje omogućavaju korisnicima da proaktivno prate, mere i kontrolišu (lokalno i na daljinu) sve podatke o zgradi i IT sistemima. Povezivanjem uređaja, senzora i sistema, EcoStruxure Building pomaže u upravljanju zgradama, napajanjem i procesima kako bi se dobila sveobuhvatna povezanost zgrada.
Kad ste već ovde…