Opremanje
Novi klima uređaji na solarnu energiju mogli bi da zrače toplotu u svemir
Radijativni rashladni uređaji nove generacije osmišljeni su da, u kombinaciji sa solarnim panelima,  sakupljaju energiju i štite zgrade od pregrejavanja.
Uređaj su osmislili i testirali naučnici sa Univerziteta Stenford u Kaliforniji, i sastoji se iz dva dela. U gornjem delu nalaze se klasični solarni paneli koji sakupljaju sunčevu energiju, dok se u donjem delu krije tehnologija koja šalje sunčevu toplotu direktno u svemir. Naučnici smatraju da ova tehnologija može da parira sadašnjim klima uređajima koji gutaju električnu energiju.
"Želimo da promenimo način na koji ljudi sakupljaju sunčevu energiju i da ih motivišemo da iskoriste svoje krovove kao izvore obnovljive energije", kaže Zhen Chen, bivši doktorant na Univerzitetu Stanford i aktuelni profesor na univerzitetu u Kini, a prenosi Fast Company.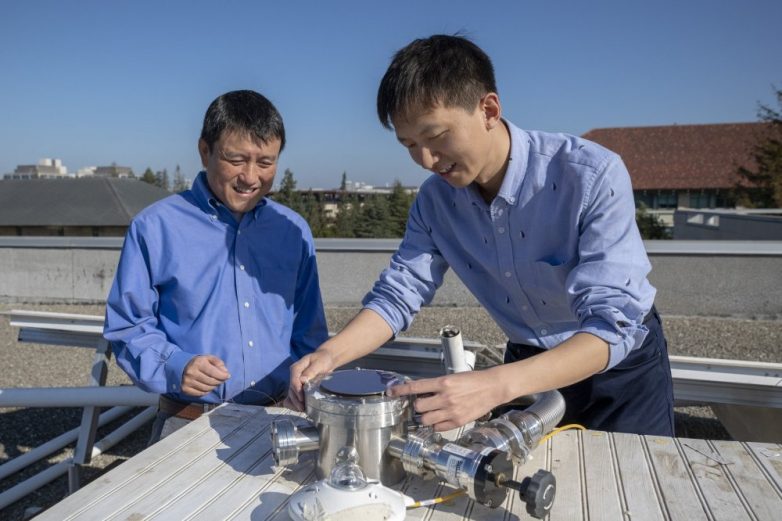 Određene talasne dužine infracrvenog svetla mogu da prođu kroz atmosferu i vinu se u svemir. 
Uređaj, koji je još u fazi razvoja, mogao bi da pomogne u rešavanju jednog od najvećih izazova klimatskih promena, koji se odnosi na sve veći broj aktivnih klima uređaja na svetu. Naime, predviđa se da će se njihov broj sa sadašnjih 1,6 milijardi popeti na apsurdnih 5,6 milijardi za svega nekoliko decenija.
Štaviše, izveštaj koji je ranije ove godine objavila Međunarodna agencija za energetiku ukazuje na to da će naša energetska zavisnost i potreba za klima uređajima dovesti do pravog vrzinog kola: emisije klima uređaja duplo će pojačati zagrevanja vazduha, a samim tim će se povećati i naša potražnja za klima uređajem. Što je krajnje apsurdno, zar ne?!
S druge strane, radijativno hlađenje, odnosno tehnologija koju su istraživači ugradili u donji deo njihovog eksperimentalnog uređaja, ima potencijal da hladi zgrade bez velike potrošnje električne energije za klimatizaciju. Naučnici su u svom radu iskoristili činjenicu da određene talasne dužine infracrvenog svetla mogu da prođu kroz atmosferu i vinu se u svemir.
Atmosfera kao ogromno ćebe oko Zemlje
"Razmišljajte o atmosferi kao ogromnom ćebetu oko Zemlje. Iako to ćebe drži Zemlju ugrejanom i sprečava da ta toplota ode u hladan svemir koji je okružuje, ono ipak ima nekih malih otvora kroz koje toplota može da zrači u svemir", objašnjava Chen i zaključuje da "istovremeno korišćenje Sunca kao izvora toplote i spoljašnjeg prostora kao hladnjaka nikada ranije nije bilo demonstrirano". 
Tim naučnika sa Stenforda prethodno je dizajnirao materijale koji mogu da konvertuju toplotu u odgovarajuću talasnu dužinu kako bi lakše prošla kroz atmosferu. Iako veliki broj startapa trenutno radi na razvoju sličnih radijativnih hladnjaka, ovaj izum je prvi koji kombinuje tu tehnologiju sa solarnim panelima. Razvoj ovakvih tehnologija mogao bi da dovede do toga da naši krovovi u budućnosti potpuno budu prekriveni uređajima koji istovremeno generišu struju i sprečavaju pregrevanje objekata od sunčevih zraka.
O nešto drugačijim posledicama našeg odnosa prema klima uređajima, pročitajte u našem tekstu o efektima klimatizacije na savremenu arhitekturu.
Kad ste već ovde…