Izdvojeno, Materijali
O plastici i budućnosti: Šta se dešava s dotrajalim PVC prozorima kada odlučimo da ih zamenimo?
Način na koji mi danas koristimo predmete od plastike i kako upravljamo otpadom od plastične ambalaže uključujući i PVC prozore, znatno utiče na ono što se danas dešava u prirodi.
Samo 150 godina od njenog pronalaska, ljudi danas prave toliko puno plastike da većinu ne stignu ni da upotrebe. Preko 40% plastike se upotrebi samo jednom i onda se baci, što je posebno problematično ako uzmemo u obzir da najveći deo plastičnog otpada završava u okeanima, a da je za razgradnju plastike potrebno do 450 godina. Danas na svetu imamo 9,2 milijardi tona plastike, s tim da 6,9 potpada pod smeće, od čega 6,3 milijardi tona nije reciklirano – i pored ogromnog potencijala za reciklažu.
Junski broj izdanja Nacionalne geografije podigao je veliku prašinu zahvaljujući naslovnoj temi o plastičnom otpadu. "Napravili smo je. Zavisni smo od nje. Sada se u njoj davimo", piše novinarka Laura Parker. Najveći problem u priči o plastičnom otpadu se odnosi na to da mi znamo kako da ga se rešimo, ali se malo radi po tom pitanju. No, iz nekog razloga, čak je i ovaj broj Nacionalne geografije na kućne adrese stigao upakovan u dve plastične vreće! 
S tim u vezi, ekonomista Ted Siegler objašnjava da mi već vrlo dobro znamo kako se odlaže plastika, kako se njom dalje upravlja i kako se reciklira, ali da je neophodno aktivirati ogromnu infrastrukturnu mrežu koja bi krenula sa sistematskim suzbijanjem ovog problema pre nego što okean postane "supa od plastike".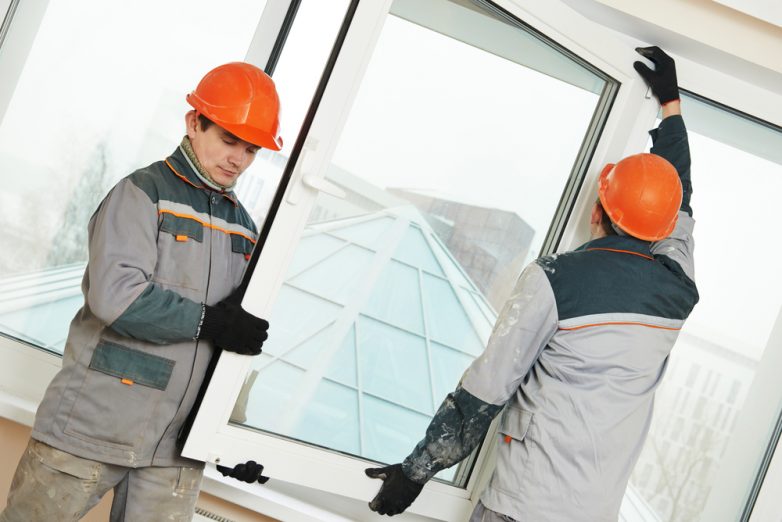 Plastika u građevinarstvu: Kako je koristimo i možemo li da je recikliramo?
Iako je obično ne vezujemo za građevinarstvo, plastika je u ovoj sferi i te kako prisutna, a problem reciklaže plastičnog građevinskog otpada podjednako izražen. Za razliku od pojedinih građevinskih materijala poput cementa oko kojeg se naučnici još uvek lome kako da ga učine manje štetnim za prirodnu okolinu, reciklaža plastike u građevinarstvu je moguća – ali vrlo zahtevna.
Inače, u EU se godišnje generiše više od 450 miliona tona građevinskog i otpada koji se dobija rušenjem građevinskih objekata. Podaci pokazuju da se ovde radi o ubedljivo najvećoj količini otpada u kvantitativnom smislu, pored otpada koji se generiše u rudarstvu i poljoprivredi. Razvoj funkcionalne infrastrukturne mreže za reciklažu građevinskog otpada u zemljama Evrope u velikoj meri bi mogao da poboljša sve alarmantnije stanje na deponijama.
Oko 18% plastike u svetu se danas reciklira, što zvuči malo, ali ipak predstavlja ogroman pomak, jer do osamdesetih ta praksa uopšte nije postojala. Najčešće se recikliraju plastične flaše, ali postoje plastični proizvodi (poput slamčica) sa kojima to nije moguće. Što se tiče plastike koja se koristi za uređenje doma, poput baštenskog nameštaja i kutija za odlaganje stvari, situacija je malo lošija i po nekim (optimističnim) istraživanjima se procenjuje da se reciklira do 14% takvih materijala u svetu. Plastični materijali koji se koriste u građevinarstvu spadaju u kategoriju materijala koji se vrlo teško recikliraju. Jedan od najpopularnijih materijala iz ovde kategorije je polivinil hlorid, odnosno PVC. Samo 5% PVC-a odlazi na reciklažu, a u to spadaju ne samo ramovi prozora i vrata, već i ostala građevinska oprema poput kablova, PVC obloga i slično.
(izvor: ASTM International Association of Plastic Recyclers, Univerzitet u Kaliforniji)
Ovaj problem moguće je rešiti na dva načina. Ali, sve dok se ne razvije biorazgradiva plastika ili dok se ne formira funkcionalna infrastrukturna mreža za upravljanje plastičnim otpadom u svim državama sveta, ostaje nam da pratimo i podržavamo malobrojna preduzeća za reciklažu poput gučanskog Jugoplasta koji se bave ovim problemom i rešavaju ga reciklažom i proizvodnjom novih sirovina od odbačenih PVC proizvoda.

Kvalitetan i recikliran PVC za čistiju budućnost građevinarstva
Predrag Vasiljević iz srpskog ogranka kompanije Rehau smatra da je kod nas ova priča tek u početnoj fazi jer je do sada zamenjen relativno mali broj starih PVC ramova. On smatra da bi se uvođenjem subvencija za uklanjanje stare stolarije koja ne zadovoljava današnje ekološke standarde situacija značajno poboljšala.
"Ugradnja PVC prozora i vrata kod nas je snažnije počela tek pre oko dvadesetak godina. Ti prozori su, uglavnom, još uvek u funkciji. Međutim, sve viša cena energenata, kao i sve viši zahtevi za boljom izolacijom (kako toplotnom, tako i zvučnom) uslovljavaju primenu novijih i boljih materijala za njihovu izradu. Prozori od pre 20 godina više ne zadovoljavaju današnje standarde, koji će vremenom postati još stroži. Nažalost, kod nas još uvek nema značajnijih subvencija, pre svega za individualnu zamenu stolarije. Uvođenjem tih subvencija, stekli bi se uslovi za masovniju zamenu stare stolarije, što bi značajno uticalo na kvalitet stanovanja, ali i na ukupni energetski bilans zemlje."
Reciklirani materijal je jedan od glavnih izvora sirovina za proizvodnju novih PVC profila
Njegovu izjavu potvrđuje i prof. dr. Dragan Škobalj u svom radu "Proizvodnja prozorskih profila s aspektom zaštite životne sredine" u kom tvrdi da je danas svega 1% ukupnih PVC profila starije preko 30 godina. To znači da je samo mala količina ove sirovine na globalnom nivou dostupna za reciklažu, a do nje se obično dolazi nakon rušenja zgrada. Inače, preporučeno je da se PVC stolarija menja svakih 25 godina.
Što se tiče mogućnosti recikliranja ramova od PVC-a, Rehau se time bavi vec dugi niz godina. Ova kompanija takođe i aktivno učestvuje u međunarodnim udruženjima koja se bave unapređenjem i podsticanjem reciklaže starih prozora, što se u njihovoj matičnoj Nemačkoj gotovo i podrazumeva jer podaci govore da skoro 90% PVC profila na tržištu dolazi upravo iz ove evropske zemlje. U ovom kontekstu, značajno je napomenuti i to da se pri proizvodnji kvalitetne PVC stolarije vodeći evropski proizvođači oslanjaju na GreenLine tehnologiju, koja isključuje olovo, a kao dodatke koristi čisto ekološke cink-kalcijum stabilizatore.
"Reciklirani materijal je jedan od glavnih izvora sirovina za proizvodnju novih profila", zaključuje Vasiljević i dodaje: "Time dobijamo izuzetno kvalitetan materijal, a istovremeno čuvamo životnu sredinu i štedimo resurse. Sličan slučaj imamo i u auto-industriji, gde je učešće recikliranog materijala veoma veliko."
Kako izgleda proces reciklaže PVC-a?
Reciklaža PVC profila može da bude termička, mehanička i hemijska, s tim da se potonja smatra najpraktičnijom jer se hemijskom obradom oslobađaju gasovi korisni za dalju proizvodnju novog PVC-a. Proces reciklaže je podeljen u više koraka, a osnovni su:
prikupljanje starih odbačenih profila,

odvajanje PVC sirovina od ostalih materijala poput stakla i čeličnih okova,

grubo usitnjavanje PVC materijala,

mlevenje materijala u granule,

dodatno prečišćavanje granula (u slučaju proizvodnje novih visoko kvalitetnih PVC profila)
U tekstu Talaris Engineeringa navodi se da PVC materijal može da se reciklira čak sedam puta, bez rizika od smanjenja kvaliteta. PVC dobijen ovim putem je sive boje, te se zbog toga obično koristi za proizvodnju unutrašnjih komora novih profila i to u udelu od 30%. Ukoliko je naglašeno da su novi profili 100% reciklirani a bele su boje, to onda znači da je njihova površina ipak prekrivena tankim gornjim slojem novog PVC materijala.
PVC dobijen reciklažom je sive boje, te se zbog toga obično koristi za proizvodnju unutrašnjih komora novih profila.
Velika većina PVC otpada se skladišti na deponiji. Iako je utvrđeno je da se njihovi stabilizatori ne uzrokuju bilo kakve negativne efekte na deponijama, reciklaža se pokazala kao daleko bolja opcija za korišćenje ovog materijala, pogotovo zato što pri samoj proizvodnji ostaje samo mala količina otpada, a gotovo svi oni viškovi koji se ne upotrebe melju se i ponovo vraćaju u proces proizvodnje.
"Proizvodi sa recikliranim PVC jezgrom imaju dobre karakteristike kao i ovi koji su kompletno napravljeni od izvornog materijala, i čak do dve trećine materijala ukupne mase može biti napravljeno od recikliranog materijala. Razdvajanje PVC-a koji se koristi za proizvodnju prozora na komponente zahteva dosta vremena i to je skup proces. Uprkos ovome, u Austriji i Nemačkoj su utvrđeni sistemi za povratak starih prozora", piše profesor Škobalj u svom radu.
Obnova PVC-a sa ekološkog aspekta
Osim što rešava problem prenatrpanih građevinskih deponija, reciklaža PVC sirovina obezbeđuje materijal i gasove za dalju proizvodnju sa minimalnom količinom otpada. Takođe je zanimljivo istaći da pri sagorevanju PVC učestvuje sa manje od 0,2% u ukupnoj zapremini gasova koji uzrokuju kisele kiše. Švajcarski institut za ispitivanje materijala potvrdio je, nakon godina iscrpnih studija, da je novodobijeni materijal istog kvaliteta poput originalnog. Reciklirani PVC je, uz to, popularan i kod kupaca zbog niže cene proizvodnje, što ne može da se kaže za materijale poput drveta i aluminijuma koji su glavni konkurenti PVC-a.
Na našem portalu se u više navrata pisalo večitoj dilemi kada se radi o zameni stolarije. Dok neki preferiraju klasično drvo, aluminijumski ramovi, baš kao i PVC, sve su popularniji kod kupaca upravo zbog njihove praktičnosti u smislu održavanje i niže cene. No, kada se radi o uticaju na prirodnu sredinu, profesor Škobalj postavlja još jednu liniju odbrane za polivinil hlorid: "Često se može čuti vezano za drvene prozorske ramove, fraza 'prijateljski za životnu sredinu'. To je pogrešno jer svi napravljeni proizvodi imaju negativan uticaj na životnu sredinu."
Slično govori i ekonomista Siegler u gore navedenom članku iz Nacionalne geografije: "Pre nego što kažete da treba zabraniti plastiku, setite se samo koliko dobrog je ona donela. Ne samo što nam je olakšala svakodnevnicu, već je i, kao materijal koji se stvara sam, uspela da zameni materijale koji su se do tada dobijali iz prirode u tolikoj meri da su biljne i životinjske zamalo izumrle, kakav je bio slučaj sa slonovačom".
Drugim rečima, sama plastika, niti količina plastike u našem okruženju, nije kriva za ono što nam se dešava u prirodi danas, već upravo način na koji mi koristimo predmete od plastike, plastičnu ambalažu, pa čak i PVC prozore. I posebno kako upravljamo njihovim otpadom.
Kad ste već ovde…