Pogledajte kako smo s drugarima iz pina & pastél jednom starom predmetu udahnuli novi život.
Industrijski nameštaj kupljen u robnoj kući je lep i funkcionalan – tu nema spora! Međutim, ukoliko želite da u svoj životni prostor unesete neko parče nameštaja s dušom onda bi vaš izbor trebao da padne na one komade koji se prave ručno.
Već izvesno vreme pratimo rad brenda pina & pastél koji nas oduševljavaju svojih baldahinima, medaljonima i daskama za serviranje koji šalju poruku autentičnosti i nameštaja koji je pravljen s ljubavlju. Teodora i Strahinja iz ovog beogradskog brenda posetili su našu redakciju i posle kreativnog razgovora došli smo na ideju da jedno staro parče gvožda nađeno na buvljoj pijaci pretvorimo u funkcionalan stočić… s dušom! Ne verujete da je to moguće? Pogledajte video:
Od gvožđa do stola
Kao osnova za ovaj stočić, korišeno je okruglo puno gvožđe prečnika 10mm koje smo našli na buvljoj pijaci za 50 dinara. To su dva kvadrata čije su stranice po sredini spojene u tački. Tea iz pina & pastel odlučila je da ga okrene naopačke tako da se iksevi nalaze sa strane umesto gore i dole.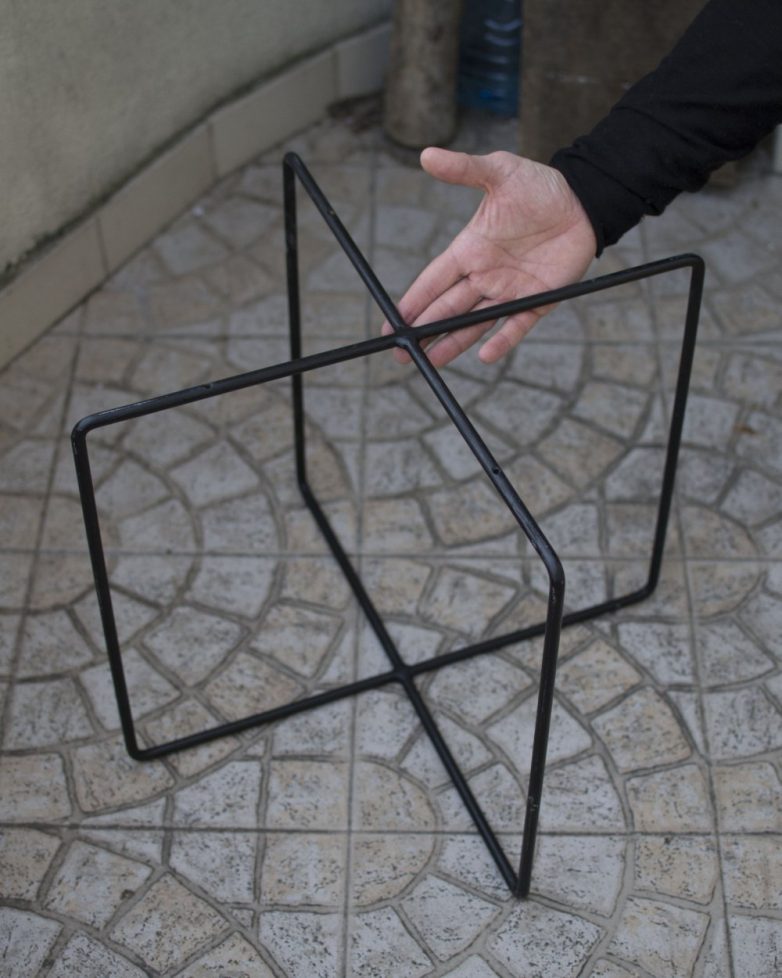 Dve daske drveta divlje trešnje ostavljene su nepravilnog oblika tako da budu što rustičnije. Jedino su iz njih izvađeni čvorovi. Daske su ošmirglane, ali nisu farbane već je boja drveta osvežena zaštitnim premazom na bazi pčelinjeg voska.
Drvo i metal su povezani crnom kožom čime je postignut dodatni rustični efekat.
Izbušene su rupe u gvožđu a veća daska zašrafljena je odozdo sa četiri šrafa, dok je manja daska sa strane ušrafljena sa dva šrafa, koja ne služe da nose težinu daske već da se daska ne pomera levo-desno.
Težinu drže dve kožne trake koje su uheftane sa obe strane manje daske i prebačene oko okvira stočića, sistemom ljuljaške.
Ugraviran je pina & pastel logo i dodali su detalji od srebra finoće 925, sa cirkonom kao lični pečat brenda.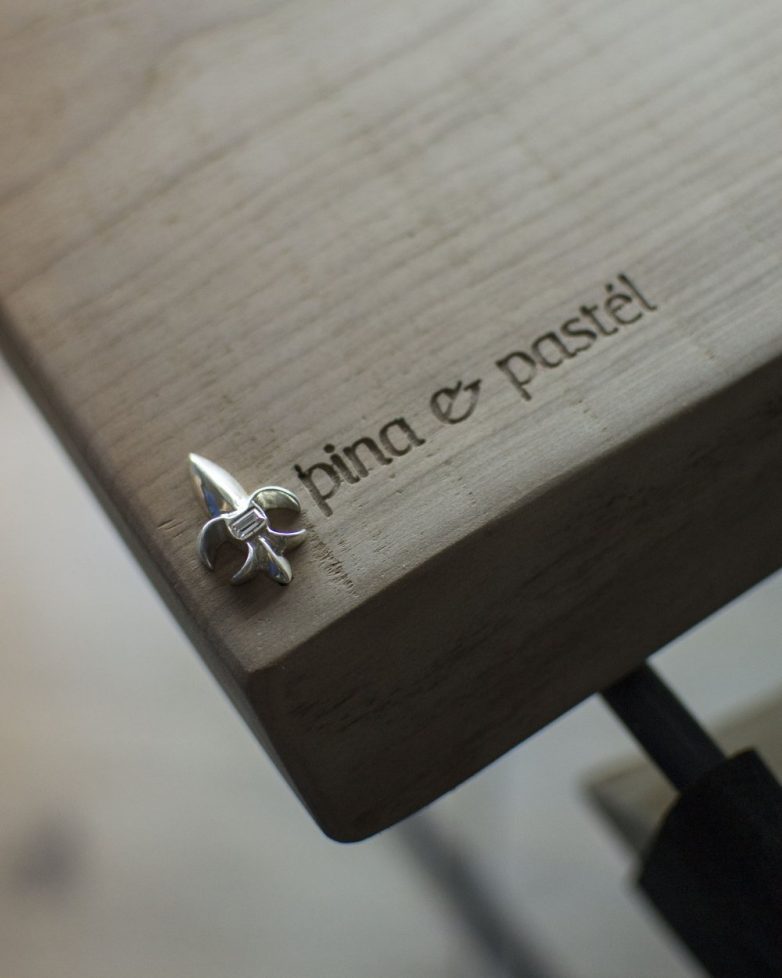 I na kraju ovaj stočić izgleda ovako: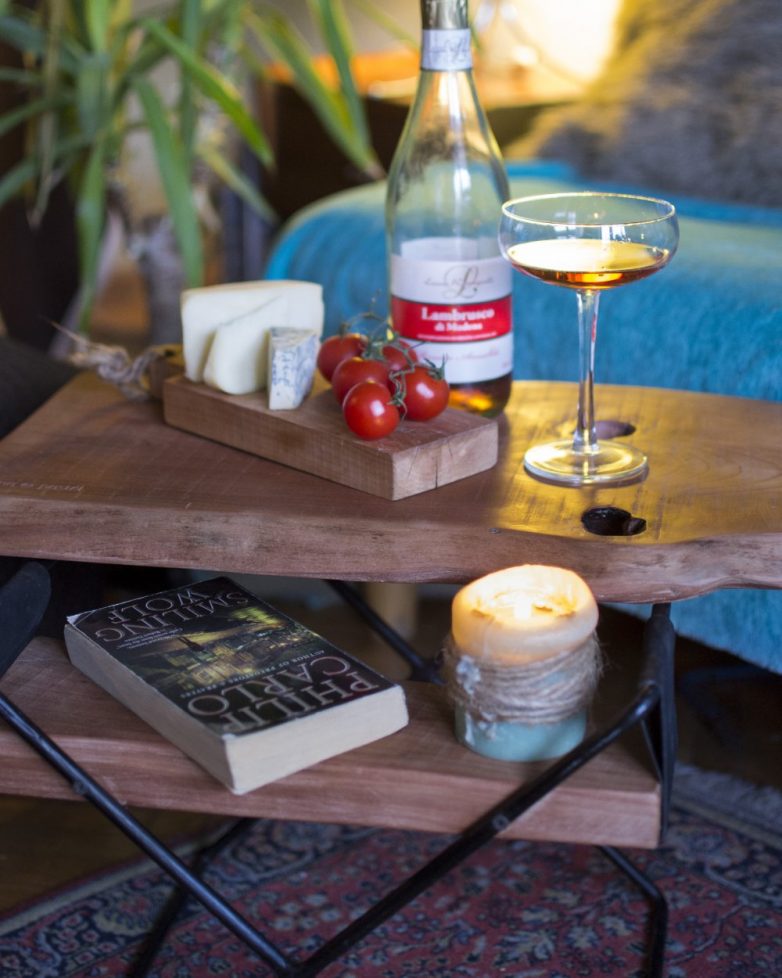 Sviđa vam se ovaj unikatni stočić? Možete ga kupiti ovde.
Foto, video: Strahinja Grkinić, pina & pastél
Kad ste već ovde…