Sajmovi
Pećke na pelet koje se kontrolišu telefonom obeležile sajam u Veroni
Sajam sistema za grejanje na čvrsta goriva Progetto Fuoco je najtopliji sajam koji smo ikada posetili.
Od 21. do 25. februara 2018. u Veroni održan je jedanaesti po redu sajam sistema za grejanje na drva. Na ovogodišnjem Progetto Fuoco predstavilo se čak 754 izlagača iz 38 zemalja, među kojima je i Srbija.
Nema sumnje da su zvezde sajma u Veroni bile pećke na pelet! Iako ovaj sistem grejanja na biomasu nije nov, on sve više osvaja tržište jer je pelet pre svega povoljan, a što je još važnije, ekološki je prihvatljiv. Za razliku od peći na drva, koja se lože klasično, nove pećke na pelet imaju automatsko doziranje. Pelet, koji stiže u vrećama od 15 kilograma, potrebno je samo sipati u pećku a ona će sama da dozira spram željene temperature što je daleko komfornije nego kod pećki na drva.
Dodirom ekrana do toplog doma
Ono što smo mogli videti u na sajmu Progetto Fuoco jesu moderne peći i kamini na pelet koji se mogu kontrolisati pomoću interneta i mobilnih telefona. Pećki možete zadati komandu da se uključi dok ste na poslu, tako da će vas sačekati topao dom kada stignete kući. Primetili smo i da sve veći broj modela ima automatsko čišćenje pepela što svakako povećava komoditet korišćenja i procenat iskorišćenja peći.
Ukoliko volite zvuk pucketanja drveta, obradovaće vas ovaj savršen spoj tradicije i moderne tehnologije, a to su kombinovane peći na drvo i pelet sa automatskim prelaskom sa drva na pelet.
Domaći izlagači
Od domaćih kompanija zapažen nastup imao je Alfaplam koji je pre par godina kupio italijanski brend Calux i time ubrzao razvoj novih modela. Xila kamin sa kotlom za centralno grejanje i Xila kamin na vazduh su već prepoznati kod potrošača pogotovo zato što je konstrukcija takva da peć od zida zauzima svega 25cm u dubini. Alfaplam je iskoristio priliku da pred italijanskom publikom obeleži jubilarnu 70. godina postojanja.
Pelet kamin na vazduh
Pelet kamin na vazduh radi kao klima na principu izmenjivača. Kada se peć zagreje do određene temperature uključuje se ventilator koji izduvava topao vazduh. Izuzetno je interesantan za manje ugostiteljske objekte jer nema razvlačenja cevi. Postavljena peć povezuje se na dimnjak i greje se iz jedne tačke. Postoje čak i kamini kod kojih topao vazduh može da se sprovede kanalom u drugu prostoriju. Takva je recimo Alfaplamova peć Forma Glass CSX.
Od stranih izlagača koji su prisutni na našem tržištu interesantan je italijanski Klover iz San Bonivafačija iz okoline Verone. Oni su predstavili Klover Smart 120 kotao šporet na pelet koji ima mogućnost pripreme protočne sanitarne vode.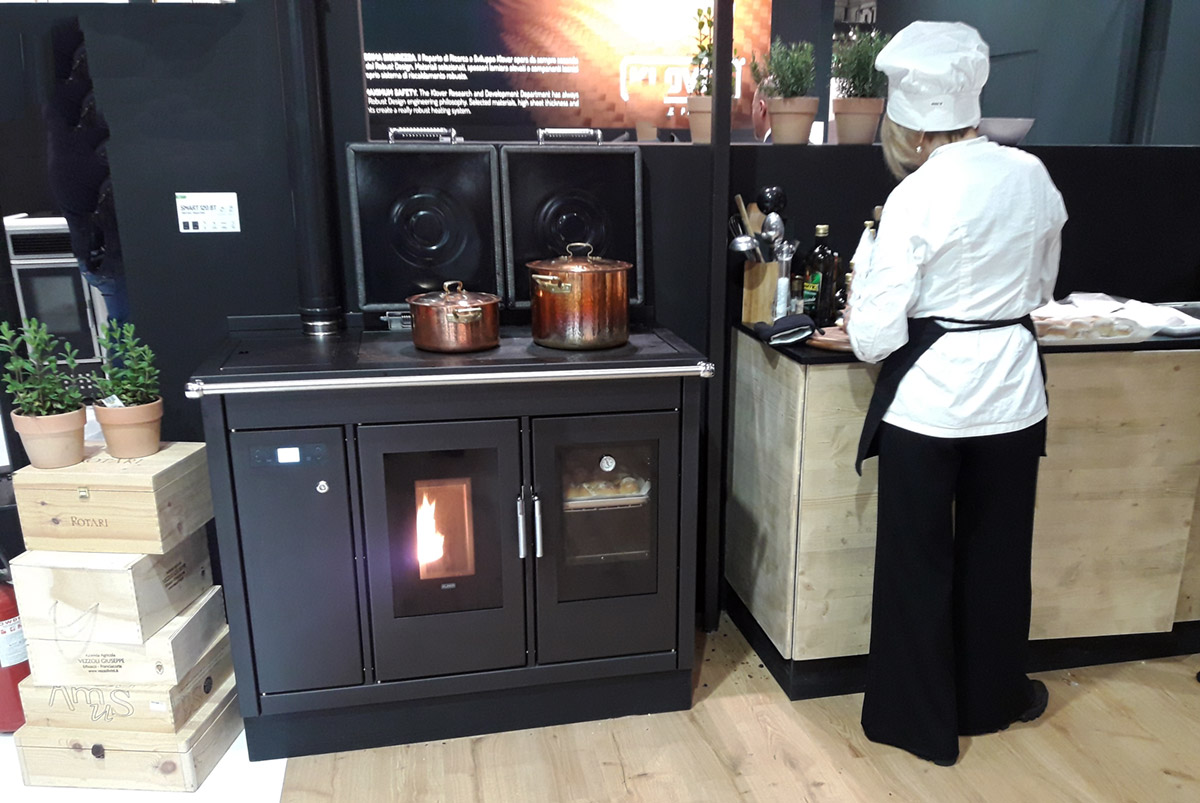 Sajam Progetto fuoco ima postavljene i dimovodne kanale tako da pruža mogućnost izlagačima da imaju na štandu peći koje su založene. to jest, uključene.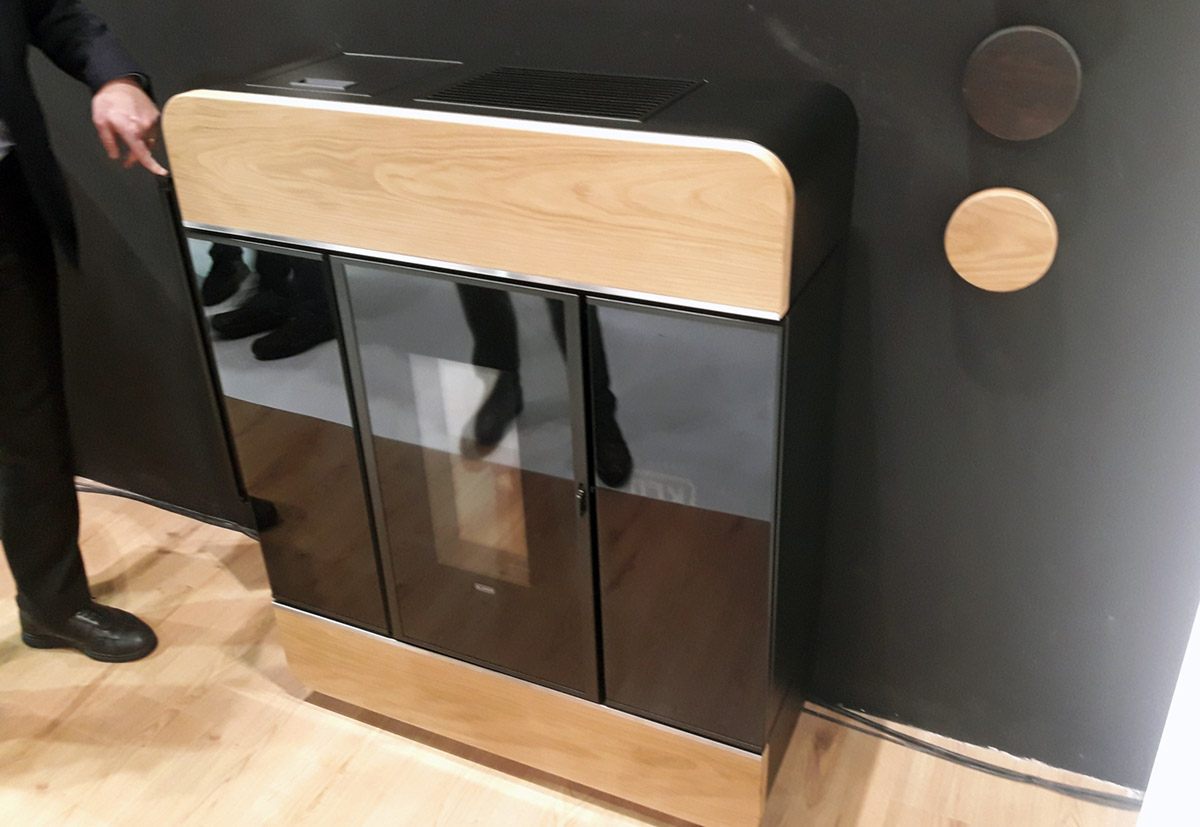 Interesantan nastup imao je italijanski Euroflam koji distribuira ugradne kamine rustičnog izgleda na drva francuskog proizvođača Polyflam.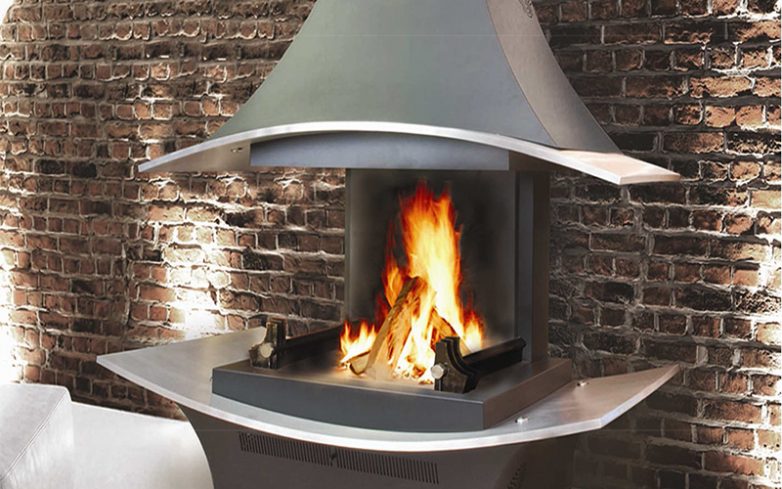 Tekst i foto: Dejan Stamatović, Destainstall
Kad ste već ovde…