Materijali
Staklene prizme: Veliki povratak na arhitektonsku scenu
Materijal star preko 100 godina ponovo doživljava svoj preporod, a ovog puta staklene cigle su još zanimljivije i raskošnije.
Veoma rasprostranjena upotreba staklenih prizmi kako u stambenim projektima, tako i u mnogobrojnim enterijerima restorana, vezuje se za arhitekturu osamdesetih godina. Međutim, kao što se i moda iz osamdesetih vratila na velika vrata tako su nam se vratile i ove providne cigle.
Arhitekte su počele da koriste ovaj zanimljiv materijal na nove i veoma raznovrsne načine, pa se tako može videti u projektima elegantnih i minimalističkih kupatila, u industrijskim barovima i restoranima, pa čak i na eksperimentalnim urbanim fasadama.
Šta je zapravo staklena prizma
Staklena prizma je stakleni arhitektonski blok koji propušta svetlost a istovremeno pruža vizuelnu privatnost zahvaljujući svojim specifičnim prozračnim karakteristikama. Ovaj proizvod je patentiran 1907. godine i još tada je opisan kao element sastavljen iz dva dela sa šupljim središtem. Ovi elementi mogu biti različitih veličina, a tokom procesa proizvodnje se mogu modifikovati na različite načine kako bi se postigli raznoliki estetski efekti ili nivoi transparentnosti.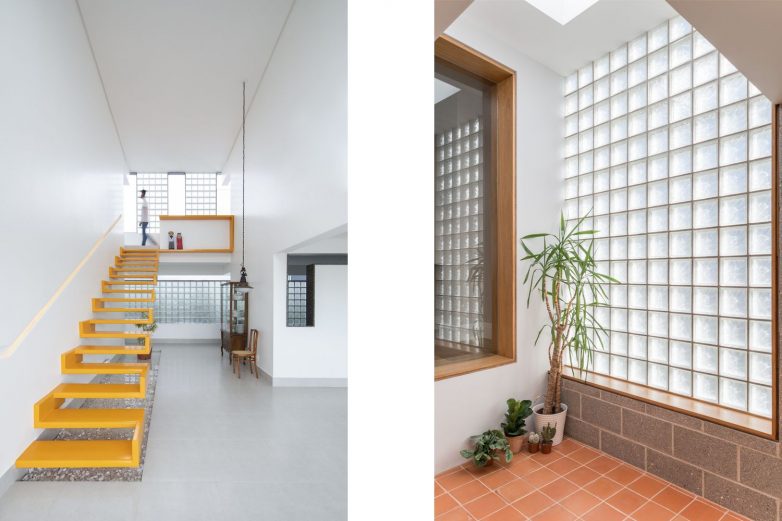 Zidovi od staklenih prizmi se sastavljaju upotrebom maltera ili sve češće pomoću lepka za pločice.
Zid ili prozorski element od staklenih prizmi se sastoji od skupa identičnih elemenata. Oni se relativno lako sastavljaju i to se može izvesti na nekoliko načina, a najčešća je upotreba maltera na bazi portland cementa mada se sve više koristi lepak za pločice. Pročitajte kako napraviti zid od staklenih prizmi.
U Evropi se staklene cigle proizvode po evropskom standardu EN1052-2, dok je međunarodni standard ISO TC 160/SG1. Ovi standardi klasifikuju staklene prizme u tri kategorije za ocenjivanje na osnovu kvaliteta izrade, piše ArchDaily.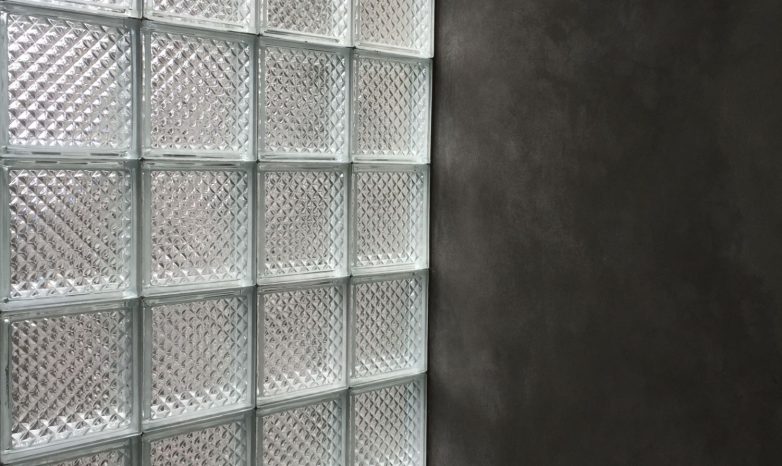 Istorija staklene cigle
Istorija razvoja staklene prizme složena je i mnogobrojne varijacije su prethodile patentu iz 1907. godine. Prvobitno su vekovima brodovi koristili takozvane palubne prizme kako bi osvetlili prostor ispod palube i kako bi izbegli požare koje mogu uzrokovati sveće i lampe u unutrašnjem drvenom prostoru.
Sledeći ovaj primer, od početka pa do sredine 19. veka neki gradovi su postavljali prizme u trotoare kako bi pustili prirodnu svetlost u podrumske i druge podzemne prostore.
Konačno, krajem 19. veka Gustave Falconnier razvio je prvi patentirani šuplji stakleni blok nazvan Falconnier Hollow Glass Bricks. Za razliku od sadašnje staklene prizme koja se pravi kombinovanjem dva komada stakla, Falconnierova prizma je bila šuplja na delu gde se staklo duva, što ju je činilo manje jakom i izdržljivom ali lakšom. Ove cigle su prvenstveno korišćene za izgradnju staklenika.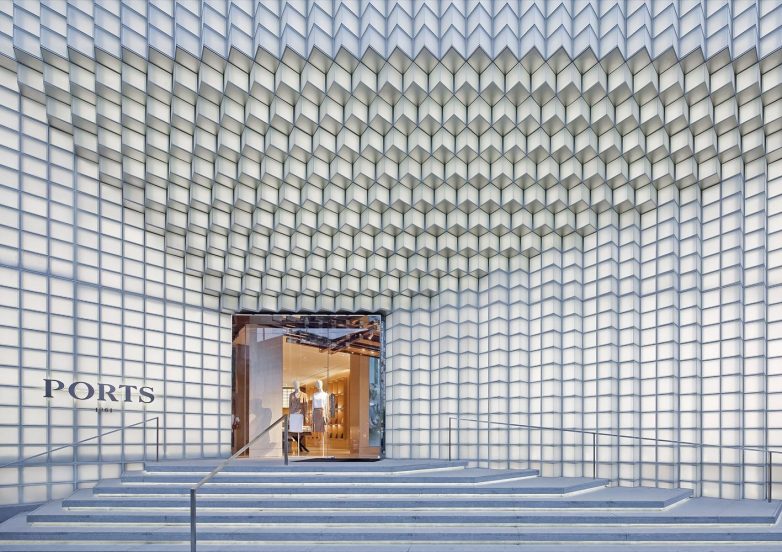 Zidovi od staklenih primi mogu vizuelno povećati prostor ali i učiniti da "dosadna" soba dobije karakter.
Tokom 20. veka staklena prizma se sve više usavršavala i arhitekte su sve više koristile ovaj materijal na svojim objektima. Tako se arhitekta Bruna Tautiaja pohvalio svojim Staklenim paviljonom na Svetskoj izložbi 1914. godine kojeg su krasili zidovi od staklene opeke. Kasnije je izgrađen čuveni Maison de Verre, pa zatim i Owens-Illinois Glass Block Building, sa svojim staklenim blokovima u boji.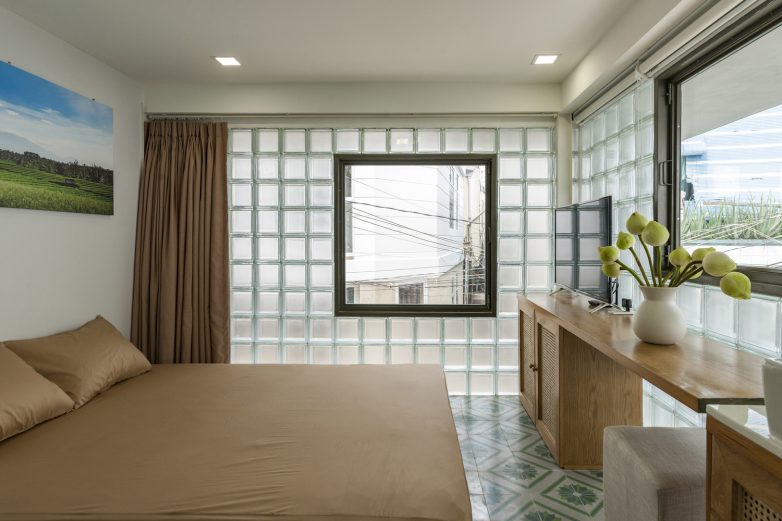 Benefiti staklene opeke
Arhitekte i dalje koriste staklene prizme i to iz više razloga, a jedan od primernih je svakako zanimljiva estetika. Svojim jedinstvenim izgledom, kao i sposobnošću da prelama i širi svetlost, zidovi od staklene opeke nisu samo estetski element prostora već i mogu poboljšati osvetljenje ambijenta.
Osim ovoga zidovi od staklene opeke mogu vizuelno povećati prostor ali i učiniti da "dosadna" soba dobije karakter i postane dramatičnija. Ukoliko su prilagođeni dizajnu celokupnog prostora, stakleni blokovi mogu povećati estetsku privlačnost ambijenta.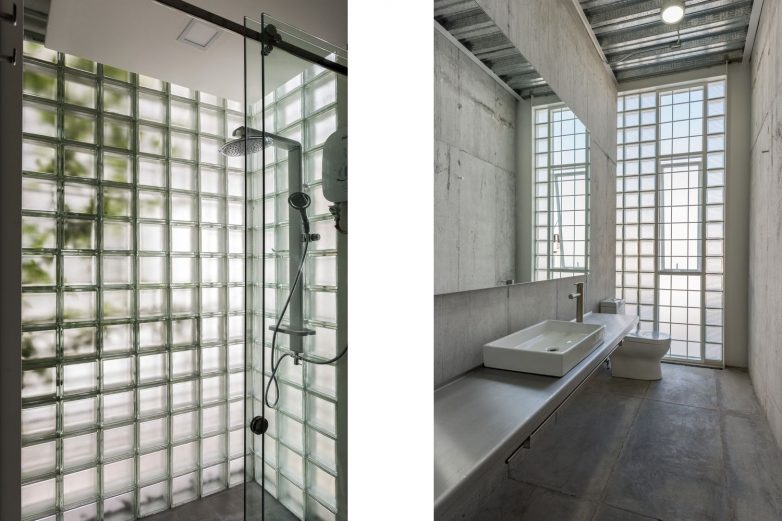 Privatnost i bezbednost
Privatnost je još jedan od pogodnosti koja se dobija upotrebom ovog materijala. U podrume ili garaže će propuštati svetlost ali se neće videti unutrašnjost, a primena staklenih opeka je pogodna i kod prostora u kojim se drže određene dragocenosti, a da pritom nisu vizuelno dostupne.
Staklene prizme se često koriste i kod kupatila, kako bi se unelo prirodno osvetljenje, a da se pritom ne naruši privatnost korisnika. Dok se kod standardnih prostora koriste žaluzine ili roletne, kod prozorskih elemenata izvedenih od staklene prizme one vam neće biti potrebne.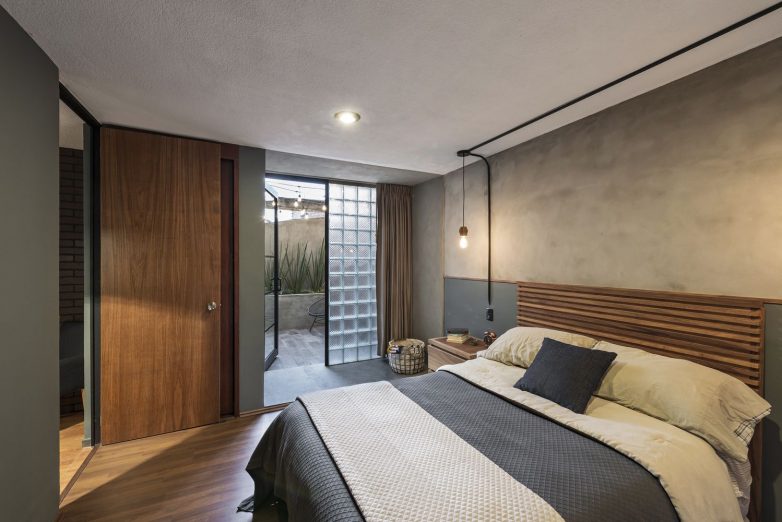 Koriste se kod kupatila kako bi se unelo prirodno osvetljenje, a da se pritom ne naruši privatnost korisnika.
Još jedna prednost staklenih prizmi je i bezbednost, jer je ove staklene elemente znatno teže razbiti u odnosu na obične prozore. Takođe, ovi elementi su i vodootporni. Ove karakteristike su dodatna pogodnost za njihovu primenu u prostorima u kojima se drže dragocenosti.
Energetska efikasnost
Pored svega navedenog, stakleni blokovi su i izuzetno energetski efikasni, što je u današnje vreme izuzetno važno. Njihova šuplja unutrašnjost funkcioniše poput prozora sa duplim oknom, a osim toga malter koji drži blokove dodatno sprečava prodiranje vazduha. Stakleni blokovi takođe štede energiju širenjem prirodne svetlosti i smanjenjem potrebe za dodatnom rasvetom.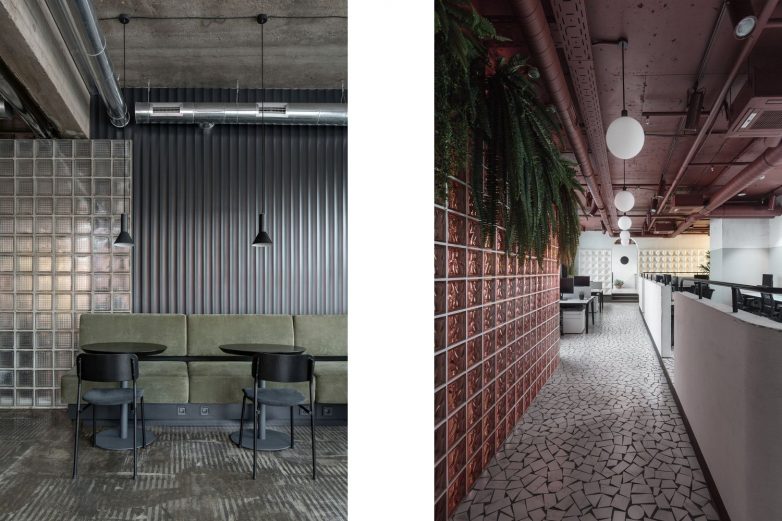 Kad ste već ovde…