Na sajtu poznatog američkog projektnog biroa Gensler, osvanule su idejne skice rekonstruisanog prostora Bajlonijeve pivare, na kojima se vidi jedan novi pristup u rešavanju ove lokacije. Možda nešto slično dobijemo i kao predlog za prostor sadašnjeg BIP-a…
Mnoge sugrađane je iznenadila donedavno otpuštanje radnika Beogradske industrije piva (BIP) i najavljeno zatvaranje, a zasigurno i skoro rušenje ovog kompleksa. Mada, oni koji su pratili dešavanja iz oblasti prostornog planiranja i urbanizma, mogli su još 2017. godine da naslute ovaj scenario, jer je još tada završen plan detaljne regulacije za ovu lokaciju. Šta nam donosi ova prenamena sadašnje pivare, da li postoje neke kulturno-istorijske vrednosti i šta možemo očekivati da se izgradi na ovom prostoru, samo su neka od pitanja koja se ovih dana postavljaju.
Dva najveća udarca pivara doživljava 1937. godine kada umire Đorđe Vajfert i za vreme savezničkog bombardovanja 1944. godine.
Istorijat ove, ali i drugih beogradskih pivara započinje polovinom 19. veka, kada u Kneževini Srbiji počinje prva komercijalna proizvodnja, tada sve traženijeg, alkoholnog osvežavajućeg pića. Jedan od prvih privatnih pivara, koji je već posedovao jednu pivaru iz 18. veka u Pančevu, bio je Ignjat Vajfert. On se 1865. godine doseljava u Beograd i otkupljuje Kneževu pivaru (kneza Miloša), čiji je vlasnik tada bila knjeginja Ljubica.
To je bilo jedno manje industrijsko postrojenje, smešteno između današnjih ulica Admirala Geprata i Balkanske, sa skromnim kapacitetima i tada već zastarelom tehnologijom proizvodnje. Bilo je potrebno investirati u obimniju i bržu proizvodnju, pa se Ignjat odlučuje da izgradi novu, savremenu pivaru na parni pogon.
Za ovaj poduhvat mu je bila potrebna druga, znatno prostranija lokacija, pa je za potrebe gradnje krajem 60-ih godina 19. veka, kupio nekoliko placeva kod današnje Mostarske petlje i uknjižio ih na svoje i na ime tada već punoletnog sina Georgija/Đorđa. Kako je uvideo da će porodični izvor prihoda biti u pivarskoj industriji, Ignjat šalje svog sina Đorđa na školovanje za pivarskog tehnologa. Đorđe završava svoje studije i započinje poslovanje u tek izgrađenoj parnoj pivari 1873. godine. Posle očeve smrti, Đorđe nastavlja da vodi posao.
Dva najveća udarca pivara doživljava 1937. godine kada umire Đorđe Vajfert i 1944. godine, kada kompleks pivare biva teško oštećen za vreme savezničkog bombardovanja (nekim čudom ili namerom Nemaca, velikih ljubitelja piva, pivara nije pretrpela nikakvo oštećenje za vreme okupacije). Nakon toga je usledila očekivana nacionalizacija, koja se dogodila 1947. godine, kada je dobar deo oštećenog kompleksa sravnjen sa zemljom, a na njegovom mestu izgrađena u tom trenutku savremena pivara pod nazivom 7. juli. Bajlonijeva pivara, koja je krajem 19. veka izgrađena uz Skadarliju, takođe je nacionalizovana pod nazivom Pivara Beograd. Do udruživanja u jednu državnu kompaniju dolazi 1963. godine, koja od tada nosi ime Beogradska industrija piva.
Dalja sudbina BIP-a i mogući scenario Bajlonijeve pivare
Planom detaljne regulacije, kompleks BIP-a i njegovog okruženja, dobija drugačiju namenu. Izuzev kompleksa Rudo, Specijalne bolnice za rehabilitaciju i ortopedsku protetiku Beograd, oko 5,7 hektara površine prenamenovano je u tri zone stambeno-komercijalnog sadržaja. Kako je sadašnji fabrički kompleks industrijski potpuno prevaziđen, a ne poseduje nikakvu kulturno-istorijsku vrednost, gotovo je sigurno da će biti srušen, a na njegovom mestu će biti izgrađene savremene stambeno-poslovne višespratnice.
Lokacija je veoma prestižna, naročito zbog činjenice da se nalazi uz auto-put, da je u neposrednoj blizini glavne železničke stanice Prokop i da se nalazi između centra Beograda i naselja Senjak. O prednostima ove lokacije govore objekti koji su izgrađeni ili se grade u neposrednoj blizini – hotel Radisson sa poslovnim zgradama i tri kule kompleksa Skyline.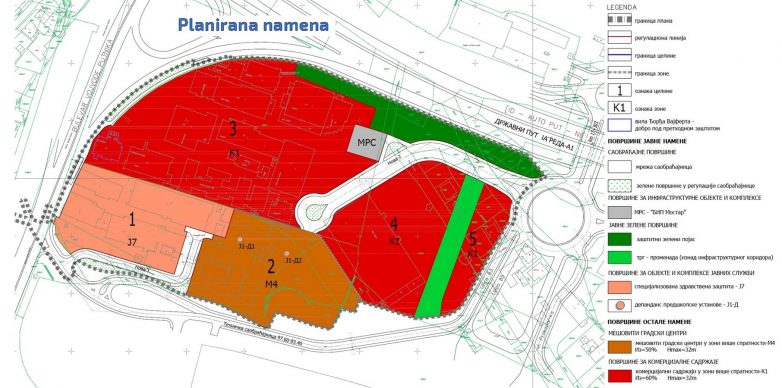 Vila Đorđa Vajfeta mora se što pre proglasiti za spomenik kulture, kako bi se sprečilo njeno eventualno rušenje.
Ono što poseduje vrednost jeste porodična vila Đorđa Vajferta, izgrađena uz samu fabriku u Bulevaru vojvode Putnika 5 i kao takva uživa status prethodne zaštite. Ovaj stepen zaštite nije dovoljan i mora se što pre vila proglasiti za spomenik kulture, kako bi se sprečilo njeno eventualno rušenje ili narušavanje njenog sadašnjeg izgleda. Takođe, bilo bi poželjno izvršiti arheološka istraživanja, koja bi utvrdila da li postoje neki ostaci nekadašnje parne pivare ili njenih magacina/podruma, koji mogu biti sačuvani, zaštićeni i prenamenovani zajedno sa vilom u potencijalni muzej srpskog pivarstva.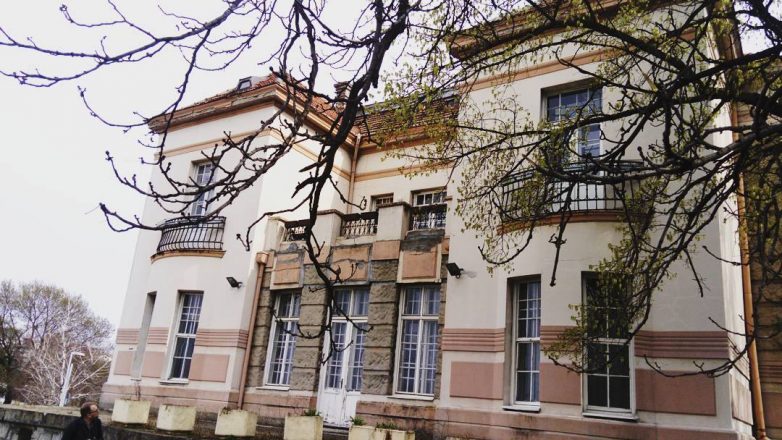 Skupa arhitektura
Za to vreme, drugi kompleks BIP-a u Skadarliji, nekadašnje Bajlonijeve pivare u dobroj meri je sačuvao svoj nekadašnji izgled. Međutim, kako je odavno izvan upotrebe, odvojeno je privatizovan i 2004/2005. godine prodat italijanskoj kompaniji Star Immobiliare. Ova kompanija je 2008. godine u javnost izašla sa prvim idejnim rešenjem, koje je potpisao tandem arhitekata prof. Branislav Stojanović i Branka Tmušić. Površina koja bi se rekonstruisala je iznosila oko 15.000 kvadrata, a vrednost investicije procenjena je na oko 100 miliona evra.
Usled sudskih sporova, koji su tih godina vođeni između novog vlasnika i zakupaca poslovnih prostora u okviru kompleksa, ali i smrti prof. Stojanovića, italijanska firma se povlači iz ovog projekta i kompleks dalje prodaje jednoj američkoj kompaniji. Ona već 2010. godine raspisuje internacionalni arhitektonski konkurs, na kojem pobeđuje rešenje projektnog biroa Zenit na čelu sa arhitektom Mustafom Musićem.
U duhu postmodernističkog pristupa, na kojem je Musić izgradio svoj kredo u grupi MEČ, rešenje je bilo znatno agresivnije u odnosu na pređašnje. Pojavljuju se zanimljivi segmenti potpuno različitih formi, među kojima i oni koji evociraju industrijsko nasleđe, ali je ceo kompleks okarakterisan kao pretenciozan i pomalo ugrožavajući prema istorijskom nasleđu Skadarlije. Ovo je bilo svojevrsno ispitivanje lokacije i maksimalnih granica do kojih jedan investitor može da ide, pa je i rešenje koje je ponudio Musić bilo u skladu sa tim potrebama.
Genslerovo rešenje
Naravno, ovo rešenje se neće zidati, ne toliko zbog potencijalnog ugrožavanja kulturno-istorijskog nasleđa boemske četvrti, već zato što su inostrani investitori već tada uvideli da Beograd još uvek ne poseduje potrebni potencijal da bi se u njemu zidala skupa autorska arhitektura. Umesto toga, na internet stranici poznatog američkog projektnog biroa Gensler, osvanule su (digitalne) idejne skice rekonstruisanog prostora Bajlonijeve pivare, na kojima se vidi jedan potpuno drugačiji, umereniji pristup u rešavanju ove lokacije. Možda nešto slično dobijemo i kao predlog za prostor sadašnjeg BIP-a…
Kad ste već ovde…