Izložba o arhitekturi Socijalističke Federativne Republike Jugoslavije otvara se 15. jula u prestižnom njujorškom Muzeju moderne umetnosti kojom će biti predstavljeni markantne građevine u betonu koje su obeležile gradove bivše države. 
U čuvenom Muzeju moderne umetnosti (MoMA) u Njujorku od 15. jula biće izložena postavka posvećena arhitekturi stare Jugoslavije u periodu od samog završetka Drugog svetskog rata, pa sve do Titove smrti 1980. godine. Karakteristike ovdašnjeg socrealizma doprinele su tome da postavka ponese naziv Toward a Concrete Utopia (Ka betonskoj utopiji), a posebnu pažnju izlagača dobile su žene koje su stvarale i gradile upravo u ovom periodu.
Položaj i uloga žena u arhitekturi su tada u velikoj meri bili uslovljeni situacijom u društvu posleratne zemlje. Tek nekoliko godina po završetku rata žene su zakonski dobile ravnopravan status u odnosu na muškarce, te se rodna nejednakost tehnički nije više smatrala autonomnim pitanjem. No, kako se navodi u opširnom članku Metropolis magazina, u praksi je postojao veliki disbalans koji je ometao napredovanje žena na rukovodećim pozicijama, a arhitektonska profesija nije bila izuzetak. Na primer, 1971. godine se na menadžerskim pozicijama u arhitekturi nalazilo tek 10% žena. Sve su to razlozi zbog kojih su žene arhitekte iz ovog doba retko poznate javnosti.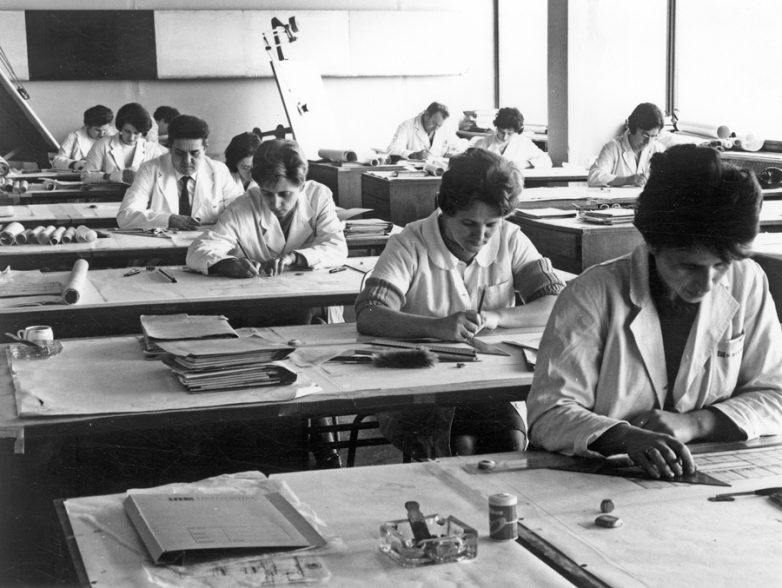 Domaćinstvo po ženskom modelu
Još jedna česta prepreka profesionalnom napretku žena u doba socijalizma bilo je to što su one bile dvostruko opterećene. Od njih se sada zahtevalo i da rade puno radno vreme, ali i da po povratku s posla, zavrnu rukave i vode domaćinstvo. Slovenačka arhitektica Branka Tancig Novak (1927–2013) u ovom izazovu našla je inspiraciju za inovativne projekte, te se danas njeno ime vezuje za razvoj prefabrikovanih modela kuhinja koje su u velikoj meri pomogle modernizaciju domaćinstva.
Žene koje su se izborile za zasluge
Nisu svi projekti na kojima su radile žene nužno pripisivane njihovim autorkama. U to vreme bilo je sasvim uobičajeno za žene arhitekte da ostanu bez zasluga za projekte na kojima su radile. Srećom, postoje i veliki izuzeci iz ove prakse, te ćemo se u nastavku fokusirati na njih. Jedna od njih bila je Svetlana Kana Radević (1937–2000) čiji je rad ušao u centar pažnje nakon što je njen projekat pobedio na konkursu za dizajn Hotela Podgorica u glavnom gradu Crne Gore, a kasnije i Hotel Zlatibor. Kasnije je ostvarila veliki uspeh u inostranstvu i sarađivala sa velikim imenima sa svetske arhitektonske scene.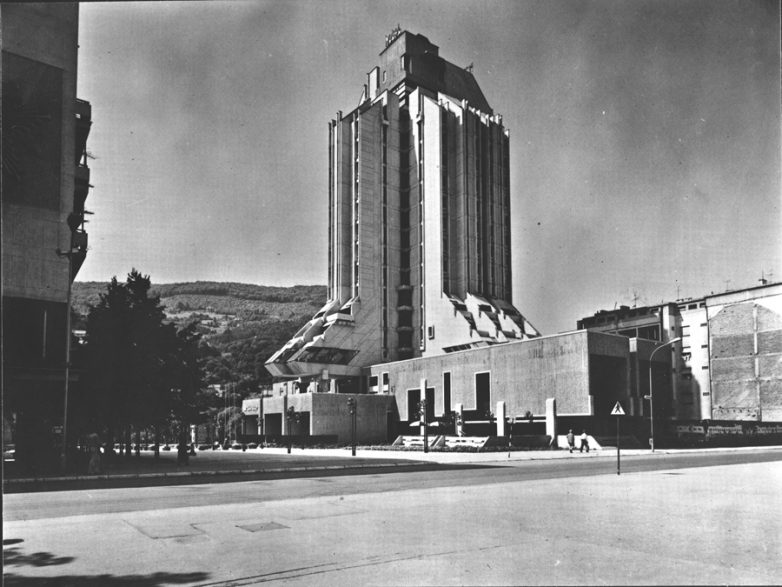 Kako se pruređivalo Skoplje
Arhitektica Mimoza Nestorova-Tomić (rođena 1929) odigrala je veliku ulogu u preuređivanju i rekonstrukciji Skoplja nakon zemljotresa 1963. Ona je tada blisko sarađivala sa slavnim japanskim arhitektom kakav je Kenzo Tange, a kasnije je postala Insituta za planiranje u tom gradu. Razvoj njene karijere i  činjenica da su joj se joj se još u to vreme pripisivale zasluge za rad predstavljaju svetao primer u arhitekstonskoj praksi SFRJ. Nažalost, to se ne može reći za današnji izgled centralnog Skoplja.
Arhitektica u vrhu Energoprojekta
Jedna od najuspešnijih žena arhitektica iz perioda nakon Drugog svetskog rata je bila Milica Šterić (1914–1998). Kao jedna od vodećih u Energoprojektu, Milica je nagledala velike i važne urbanističke projekte u Jugoslaviji i inostranstvu. Nakon decenije rada u Energoprojektu, postala je asistent generalnog direktora i dizajnirala njeno prvo sedište, čuvenu zgradu Energoprojekta (kasnije Beobanke) u Beogradu. Nakon raspada velike Jugoslavije, ekonomske krize i konflikta koji su potom usledili, važni arhitektonski projekti poput zgrade Energoprojekta danas se nalaze u izuzetno lošem stanju, bez naznaka da će se ono popraviti, a to je sudbina brojnih građevina nastalih za vreme socijalizma.
Žene koje su utabale stazu budućim koleginicama
Dodali bismo i to da je u ovo vreme u penziju je otišla Jelisveta Načić (1878 – 1955), prva arhitektica u Srbiji i prva studentkinja arhitekture Tehničkog fakulteta u Beogradu. Tokom svoje karijere, Jelisaveta je projektovala stambene zgrade i javne prostore. Radila je na uređenju Kalemegdana i Terazija, projektovala staru bolnicu za tuberkolozu, te crkvu Svetog Aleksandra Nevskog i zgradu osnovne škole "Kralj Petar Prvi" u Beogradu. Kako se ističe u projektu Kakva ženska!, Jelisaveti je tek posle Drugog svetskog rata, na inicijativu Saveza arhitekata Jugoslavije dodeljena penzija, kao i priznanje za rad.
U koliko niste u mogućnosti da posetite Njujork i izložbu koja traje do 13. januara, ne brinite. Sa karijerama pomenutih žena pobliže se možete upoznati u knjizi "Žene u arhitekturi" Milene Zindović koja obrađuje radove i iskustva žena arhitekata u Srbiji od početka 20. veka do danas.
Kad ste već ovde…