Arhitektura
10 paviljona koje ne smete propustiti na Bijenalu 2018.
Ukoliko ne budete imali vremena da posetite svih 63 paviljona, evo deset izdvojenih koje bi vredelo obići ako se u Veneciji nađete do kraja novembra.
Ovogodišnja Međunarodna izložba arhitekture u Veneciji je šesnaesta po redu i trajaće do 25. novembra. Većina paviljona nalazi se na dve lokacije: Arsenale i Đardini. Međutim, neki od paviljona postavljeni su širom grada pa se do njih može doći samo brodom ili – ako ne žalite novca – gondolom. Ukoliko se uputite na ovogodišnju arhitektonsku manifestaciju, čiji sadržaj pomaže u istraživanju javnih prostora (Freespace), potrudite se da posetite sledeće paviljone.
Kina: Razvoj ruralnih predela
Autor: Li Xiangning; Lokacija: Arsenale
Impresivna kineska postavka gleda na budućnost razvoja ruralnih predela i postavlja pitanje kako bi nove tehnologije mogle da se koriste za stvaranje samoodrživih novih građevina i zajednica.
Na paviljonu Kine izloženi su krov od bambusa, kao i osmatračnica od ostataka srušene kuće, koja je izgrađena u provinciji Jun, odakle je isporučena na Bijenale.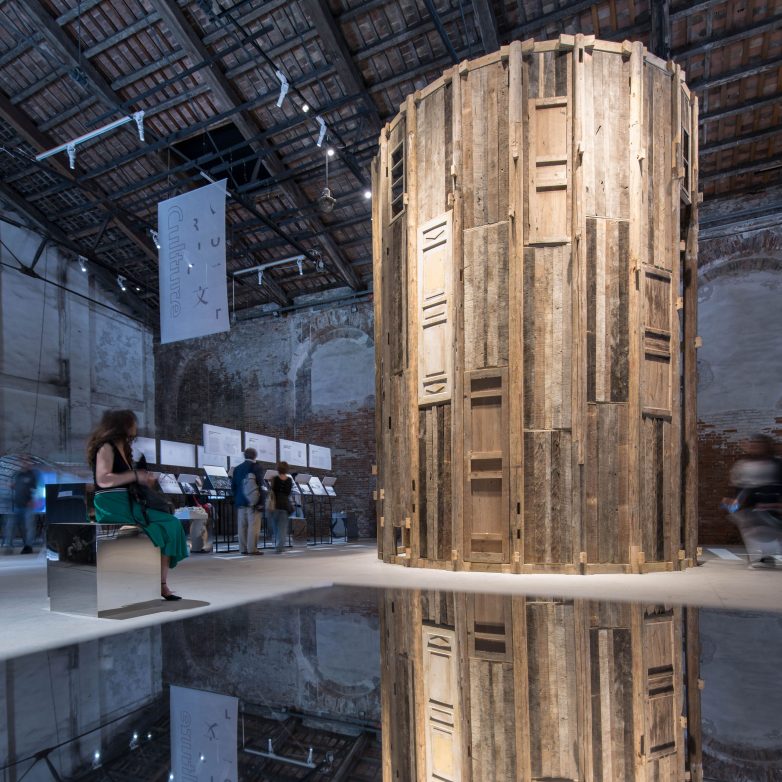 Švajcarska: Pobednički paviljon koji je sve ostavio bez teksta
Autori: Alessandro Bosshard, Li Tavor, Matthew van der Ploeg, Ani Vihervaara; Lokacija: Giardini
Švajcarski tim, dobitnik Zlatnog lava za najbolji paviljon, bio je inspirisan pričom Alisa u zemlji čuda, pa su sva vrata i prozori ili umanjena ili uvećana kako bi se skrenula pažnja na proporcije u prostoru. Ideja je bila da se napravi osvrt na kompoziciju stanova nove gradnje i stanova za rentiranje.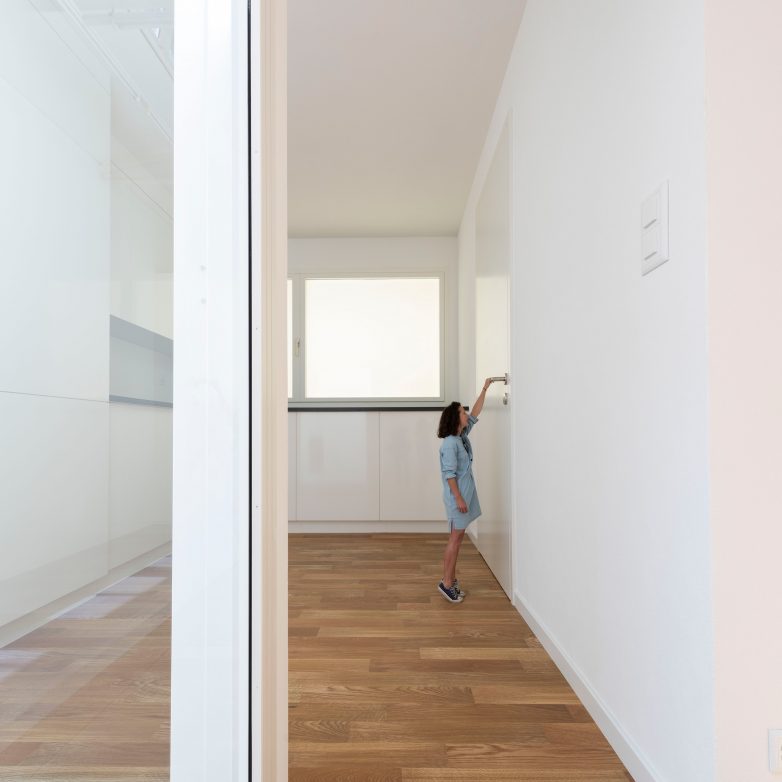 Vatikan: Prvi put na Bijenalu
Autori: Francesco Dal C, Micol Forti; Lokacija: Isola di San Giorgio Maggiore
Postavljanjem deset kapelica na venecijanskom ostrvu San Giorgio Maggiore, Vatikan je postao jedna od ovogodišnjih izložbi o kojoj se najviše diskutuje. Uz doprinos velikih imena današnjice poput Normana Fostera, Eduardo Souta de Moure kao i Smiljana Radića, Vatikan je uspeo da sprovede izložbu koja ima za cilj dovođenje u pitanje kako treba da izgleda kapela u 21. veku.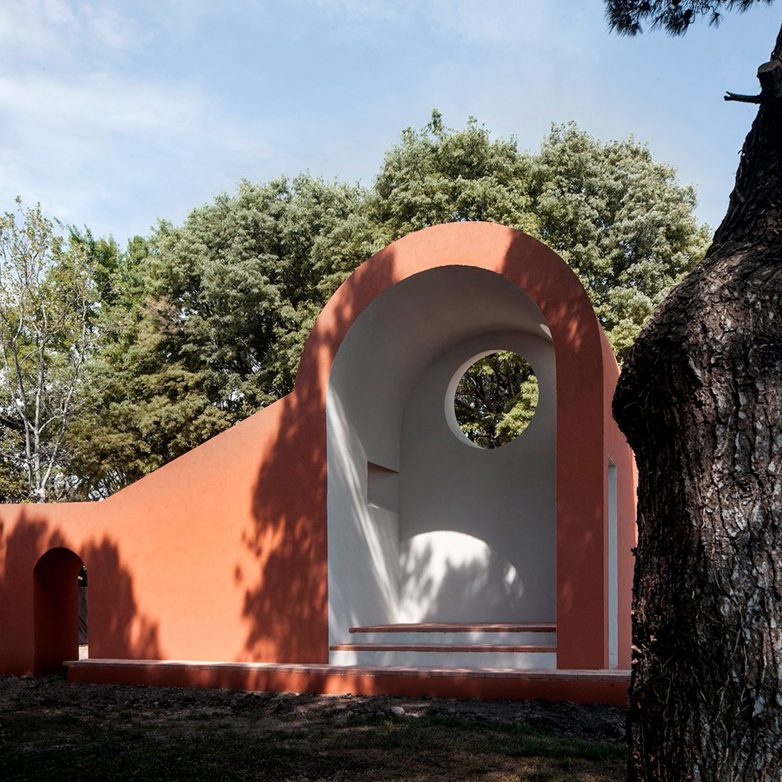 Nordijske zemlje: Arhitektura u mehuru
Autori: Juulia Kauste, Eero Lundén; Lokacija: Giardini
U Nordijskom paviljonu postoje četiri ogromna mehura koji se naduvaju ili ispumpaju kao odgovor na okolne uslove. Cilj je prikazati viziju budućnosti u kojoj se arhitektura može prilagoditi okruženju, na isti način kao i ljudi. Izgleda veoma impozantno!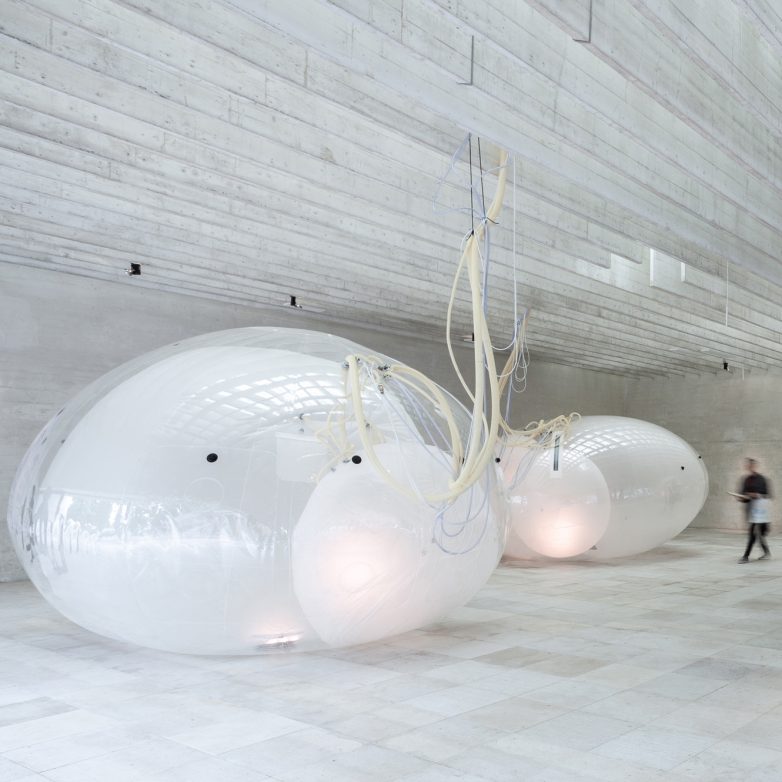 Holandija: Zavirite u svlačionicu
Autor: Marina Otero Verzier; Lokacija: Giardini
Svlačionica koja podseća na onu iz Narnije, poziva posetioce da otkrivaju fotografije i filmove, kao i prozore i vrata koja vode do instalacija koje ispunjavaju čitav prostor. Izložbeni predmeti i instalacije ukazuju na transformaciju čovečanstva u doba kada će roboti moći da preuzmu na sebe mnoge poslove koje tradicionalno izvršava čovek.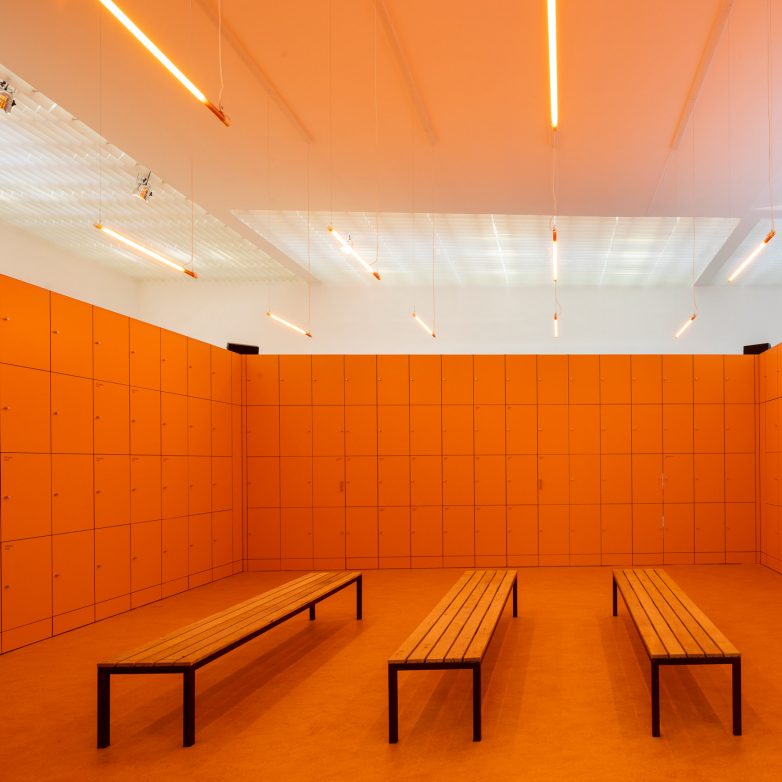 Luksemburg: Šta kada ne posedujete zemljište na kojem gradite?

Autori: Florian Hertweck, Andrea Rumpf; Lokacija: Arsenale
Luksemburg, koji predstavlja grad u kom je 92% zemljišta privatno, ukazuje na to kako arhitektura može biti više velikodušna. Kroz niz modela, prikazuju se nerealizovane vizije objekata koji su izdignuti od tla i stvaraju više gradskog otvorenog prostora ispod sebe.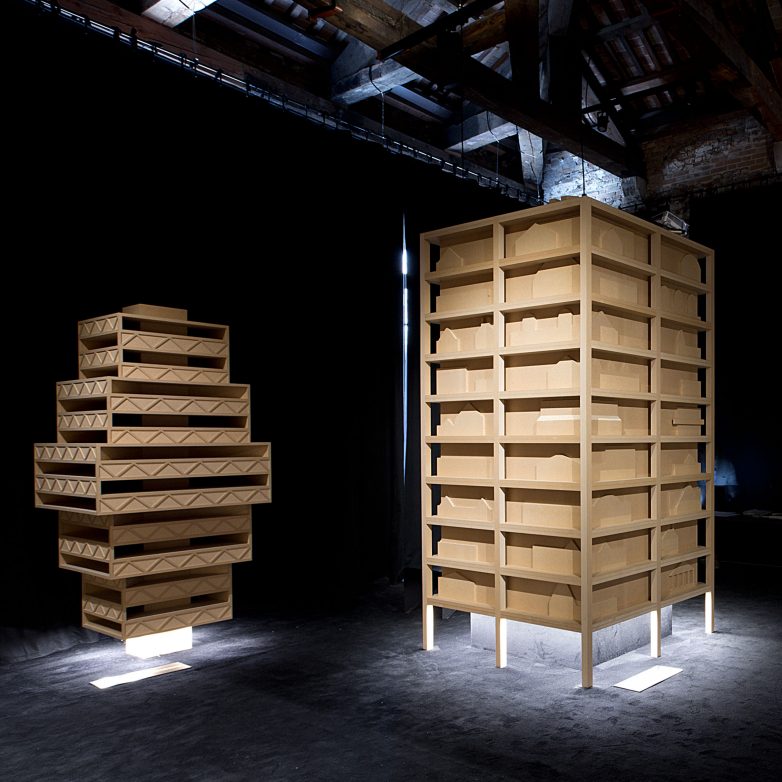 Portugal: Kriza nam ne može ništa
Autori: Nuno Brandão Costa, Sérgio Mah; Lokacija: Fondazione Ugo e Olga Levi Onlus
Paviljon Portugala predstavlja neke od projekata koji su završeni tokom poslednje decenije uprkos globalnoj ekonomskoj krizi. Predstavljeno je pozorište Thalia, kao i galerija Arquipelago koju su projektovali arhitekte Goncalo Byrne i Barbas Lopes.
Nemačka: Koliko barijere imaju uticaj na gradove
Autori: Marianne Birthler, Lars Krückeberg, Wolfram Putz, Thomas Willemeit; Lokacija: Giardini
Ulaskom u Nemački paviljon posetioci su suočavaju s velikim zidom. Međutim, kako se dalje kreću uočiće da su to samo fragmenti. Sa zadnje strane fragmenata mogu se naći detalji o zgradi ili lokaciji koja se nalazi na putu Berlinskog zida. Ovom izložbom dovodi se u pitanje uticaj koji barijere i ograde imaju na gradove i zemlje.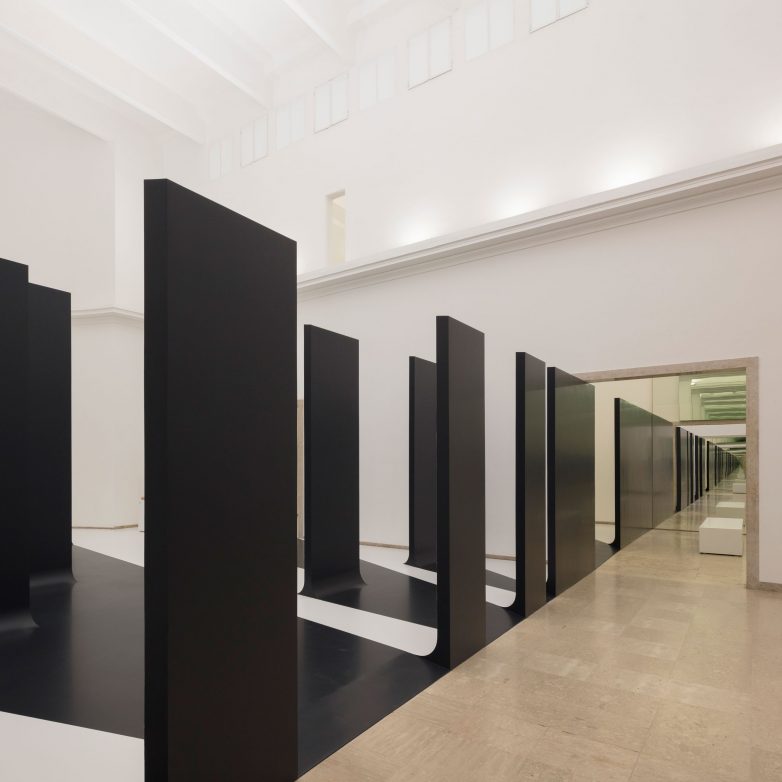 Argentina: Javni prostori dolaze s demokratijom
Autori: Javier Mendiondo, Pablo Anzilutti, Francisco Garrido, Federico Cairoli; Lokacija: Arsenale
Velika ogledala okružena zelenilom ukazuje na brojne parkove i javne prostore koji su nastali u Argentini nakon ponovnog uspostavlajnja demokratije 1983. godine.
Paviljon za pronalaženje ljubavi
Ovogodišnje Bijenale sadrži i mnoštvo paviljona koji ne pripadaju nijednoj zemlji. Najveće iznenađenje od njih je Cruising Pavilion. Cruising se kao termin koristi za pronalaženje slučajnog, potencijalnog seksualnog parnera. Dakle, kroz paviljon Cruising podstaknuta je analiza oblikovanja arhitekture seksualnošću. Hoćete prvo ovaj paviljon da posetite? Evo adrese: Spazio Punch, Isola della Giudecca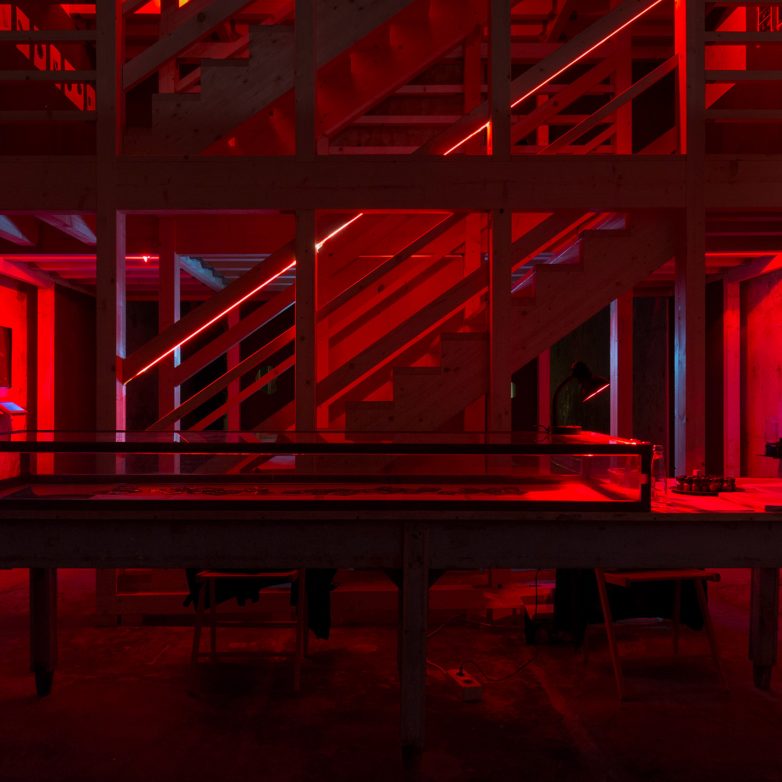 A naš paviljon u Veneciji?
Naravno, kada ste na Bijenalu ne smete propustiti srpski paviljon, a ne bi bilo loše da posetite i komšijske: crnogorski i hrvatski.
Tekst, foto: Dezeen
Kad ste već ovde…