Arhitektura
5 ključnih tema koje će obeležiti Bijenale u Veneciji 2018.
Međunarodna izložba arhitekture u Veneciji otvara se ove nedelje, a teme socijalnog stanovanja, seksa i grada kao i uloge Evropske Unije na arhitekturu biće u centru pažnje narednih meseci. 
Arhitektonsko bijenale, 16. po redu, zvanično se otvara 26. maja i trajaće do 25. novembra ove godine. Uloge glavnih kustosa ovaj put će poneti Ivon Farel i Šeli Meknamara, osnivačice dablinskog studija Grafton Architects. Arhitektkinje su odlučile da lajtmotiv Bijenala bude Freespace što bi trebalo da pokaže da "velikodušnost duha i humanost mogu doprineti izgradnji zdravog okruženja".
Koncept slobodnog prostora će, naravno, naići na različite interpretacije, a biće prisutan i u sva 63 paviljona u okviru izložbe. Po mišljenju urednice magazina Dezeen, najzanimljivije odgovore na ovaj izazov naći ćemo u sledećim temama.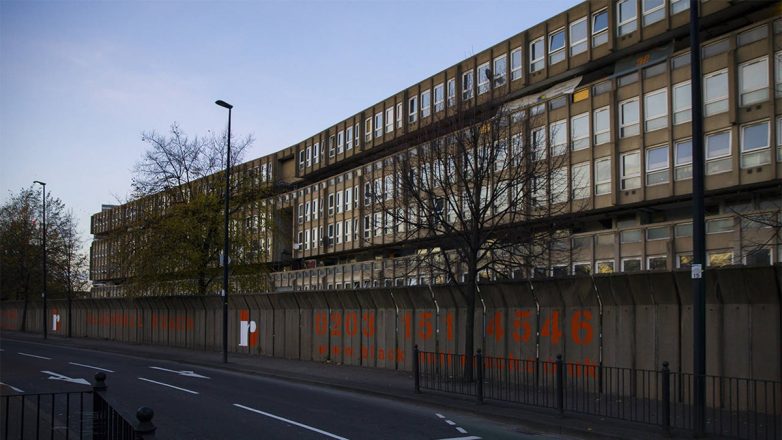 1. Socijalno stanovanje
O problematici socijalnog stanovanja često se pričalo na Bijenalu, ali ove godine će tema dobiti poseban značaj. Pričaće se o arhitektonskim greškama iz prošlosti i tome šta možemo naučiti iz njih. Neki paviljoni će prikazati čitave stanove koji će kasnije biti preuređeni za potrebe četvoročlane porodice, dok će londonski muzej Viktorija & Albert, specijalno za ovu priliku, u Veneciju preneti deo napuštenog brutalističkog kompleksa Robin Hood Gardens. Rušenje ovog kompleksa u Engleskoj izazvalo je veliku pažnju javnosti i pokrenuta je peticija da se od toga odustane. Međutim, plan za revitalizaciju ovog dela grada je i dalje na snazi, tako da se s rušenjem krenulo prošle godine, a poslednji ostaci će biti uklonjeni do kraja 2019.
Paviljon Cruising baviće se jednom od najzanimljivijih tema na Bijenalu – a to je, seks i grad.
2. Uloga seksa u formiranju gradova
Paviljon Cruising baviće se jednom od najzanimljivijih tema na Bijenalu – a to je, naravno, seks i grad. Povod za ovu izložbu nalazimo u aplikacijama kakve su Tinder i Grindr, pomoću kojih se stanovnici svetskih gradova povezuju sa strancima koji žive blizu njih sa kojima se, u najvećem broju slučajeva, upuštaju u seksualne odnose. Samim tim, zahvaljujući pogodnostima koje pružaju ove aplikacije, promenila se i uloga javnih prostora poput hotela i parkova koji su nekada bili primarna lokacija za ovakvu vrstu interakcije. Temom nove psihoseksualne geografije će se baviti neki od najvećih arhitektonskih biroa kakav je Diller Scofidio + Renfro.
3. Zid kao granica među narodima
Izgradnja nepremostivog zida na granici SAD i Meksika koju je tokom svoje kampanje najavio američki predsenik Donald Tramp, bila je jedna od gorućih političkih tema u protekloj godini. Naravno, sociolozi i istoričari ovu ideju porede sa gradnjom čuvenog Berlinskog zida koji je preko tri decenije predstavljao fizičku i ideološku prepreku među građanima ovog grada. Implikacijama koje nosi izgradnja ovakve granice baviće se nemački paviljon u okviru izložbe "Razgrađivanje zida".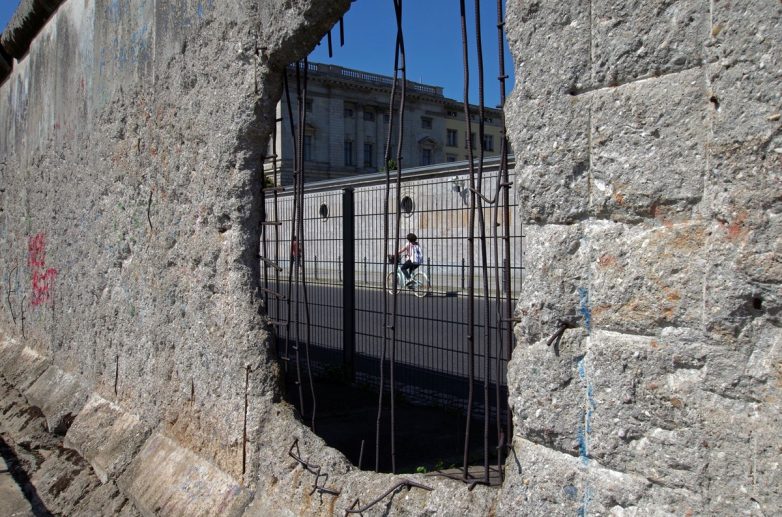 4. Verski objekti u 21. veku
Po prvi put u istoriji Bijenala, Vatikan će dobiti priliku da predstavi svoju izložbu. Tim povodom, Vatikan je uspostavio saradnju sa velikim imenima svetske arhitekture kao što su Norman Foster, Eduardo Souto de Moura i Teronobu Fujimori, ne bi li svako od njih na svoj način odgovorio na pitanje koje glasi: "Kako danas, u 21. veku, izgleda mesto na kojem se odaje čast božanstvu?".
5. Uloga Evropske Unije u svetskoj arhitekturi
Bregzit gotovo da nikog nije ostavio ravnodušnim, a ostaje još da se vidi kakve će posledice ova odluka ostaviti na ekonomsku mapu Evrope. Ovom temom će se na posebno efektan način pozabaviti upravo britanski paviljon. Naime, britanske arhitekte su osmislile paviljon sa velikim uređenim krovom sa kojeg će gosti moći da posmatraju paviljone svih ostalih država u kompleksu Bijenala. Međutim, unutrašnjost paviljona će ostati potpuno prazna.
Srpski paviljon
Srpski paviljon na predstojećem bijelanu takođe će na interesantan način odgovoriti na temu Freespace, i to rešenjem pod nazivom "Slobodna škola je slobodni prostor". Više o toj temi pročitaje u posebnom tekstu.
Naslovna: La Biennale di Venezia/Facebook
Kad ste već ovde…