Aktuelno
100 godina Bauhausa: 10 stvari koje morate da znate
Kao škola relativno krakog životnog veka (od 1919. do 1930.) Bauhaus je iznedrio eminentne ličnosti u svetu dizajna i arhitekture, i ostavio značajan trag u istoriji umetnosti. 
Naredne godine Nemačka će na sva zvona obeležiti sto godina od otvaranja Bauhaus škole u Vajmaru. U tu čast ArchDaily je sakupio 10 iznenađujućih činjenica o Bauhausu koje treba da znate (i zašto bi već sad trebalo da počnete da planirate put u Nemačku sledeće godine.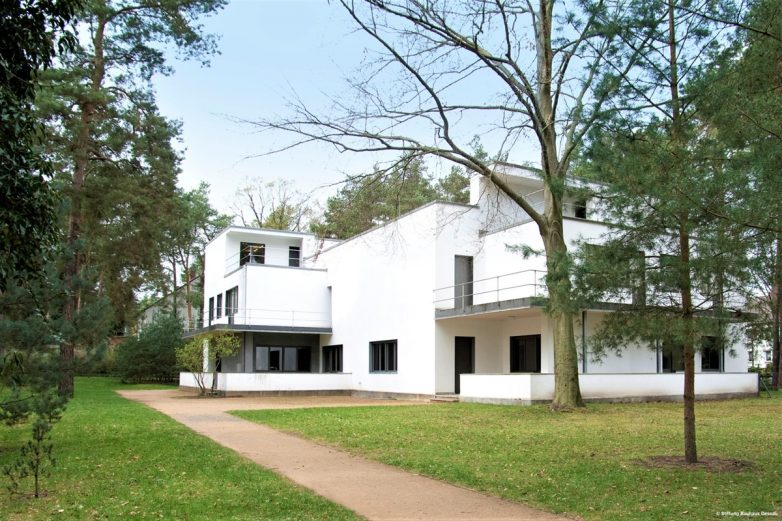 1. Katedra za arhitekturu počela je s radom tek osam godina nakon otvaranja
Uprkos činjenici da je prvi direktor škole, Walter Gropius, bio arhitekta, zanimljivo je da škola isprva nije imala program posvećen arhitekturi. Ipak, projekti poput "Haus am Hirn" u Vajmaru i "The Master Houses" u Desau dokaz su da je projektovanje ipak od starta bilo uključeno u predavanja.
2. Bauhaus žurke bile su i ostale značajne za školu
Međutim, na ovim žurkama se nije samo ludo provodilo. Studenti i nastavnici polagali su u scenografiju i ambijent, a ova tradicija je nastavljena u Desau. Naime, svake godine u ovom gradu održava se čuvena Bauhaus Party, a sledeće godine Letnji festival umetnost u Vajmaru biće takođe posvećen Bauhausu.
3. Čitava regija u Nemačkoj naziva se BauhausLand
Uprkos nazivu, BahausLand nije zabavni park posvećen ovom pokretu (mada bi to bila odlična ideja!) već čitava regija u okolini Vajmara u Desaua u kojoj se i dalje neguje Bauhaus tradicija. Ukoliko želite da učite o ovoj školi, centralna Nemačka je mesto za vas.
4. Uskoro se otvaraju još dva muzeja posvećena Bauhausu
Naredne godine, u Vamaru će biti izložene do sada neviđene fotografije Ericha Consemüllera, dok će Bauhaus Desau Foundation biti obogaćena sa preko 49.000 radova.
5. Bauhaus hotel, naravno, postoji i smešten je na selu
Štaviše, Bauhaushotel krije fantastičnu priču! Izgradili su ga Alfred i Gertrud Arndt 1927. godine i neko vreme je bio skoro pa zaboravljen. Međutim, hotel je oživljen kada je nostalija za 1920-im i 1930-im uzela maha, te danas radi punom parom. U njemu je izložena stalna postavka Franza Ittinga, a ako rezervaciju napravite na vreme, menadžer hotela će vas sprovesti kroz interesantnu umetničku turu.
6. Gropius je bio fasciniran američkim i britanskim keramičarima
Čuveni umetnik je mnogo polagao u kurseve keramike, a jedna od i dalje aktivnih radionica koju vredi posetiti se nalazi u Dornbugu, na nekih pola sata od Vajmara.
7. Stiv Džobs je bio inspirisan Bauhaus filozofijom
"Dizajn nije samo ono što vidite i osetite. Dizajn se odnosi i na ono kako nešto funkcioiše". Ovo možda zvuči kao slogan Bauhaus škole, ali zapravo je citat osnivača Applea. Naime, Stiv Džobs je striktno verovao da forma treba da prati funkciju, a to se sasvim očigledno vidi i u svetu dizajna i tehnologije kojem je on pripadao.
8. Industrijski stil zapravo datira iz doba Bauhausa
"Großgarage Süd" u Zaleu (Walter Tutenberg, 1929.) očigledan je primer da je industrijski stil bio prisutan u arhitekturi još početkom prošlog veka. Ova neobična garaža i dalje je u funkciji.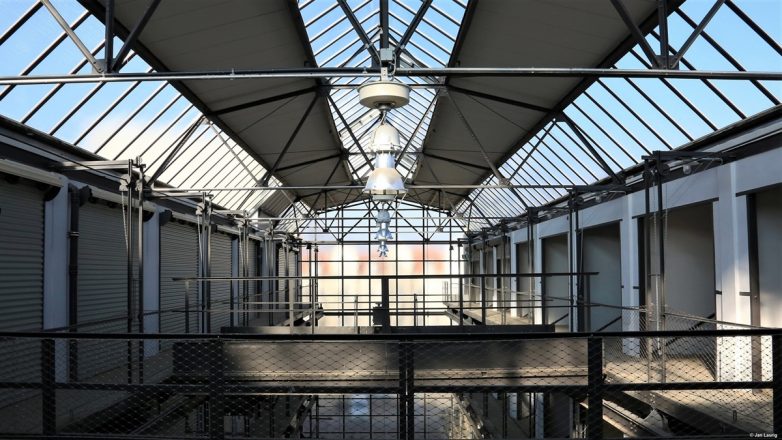 9. U BauhausLandu nalazi se čak 9 lokacija o kojima brine UNESCO
U regiji u kojoj se bogata istorijska tradicija uspešno spojila sa modernizmom, nalazi se čak 9 objekata pod UNESCO-vom zaštitom, što je izuzetno retko u svetu.
10. Bauhaus je preživeo upravo zbog toga što je škola zatvorena
Nakon zatvaranja škole u 1930. godini, večina umetnika je otišla iz Nemačke i počela da propagira ideje daleko od "centrale". Njihov uticaj ostao je prisutan gotovo na svim kontinentima, što je i osnovni razlog zašto su učenja ove škole i danas relevantna. Proslava Bauhausa u Nemačkoj naredne godine konačno će ovaj pokret "vratiti kući".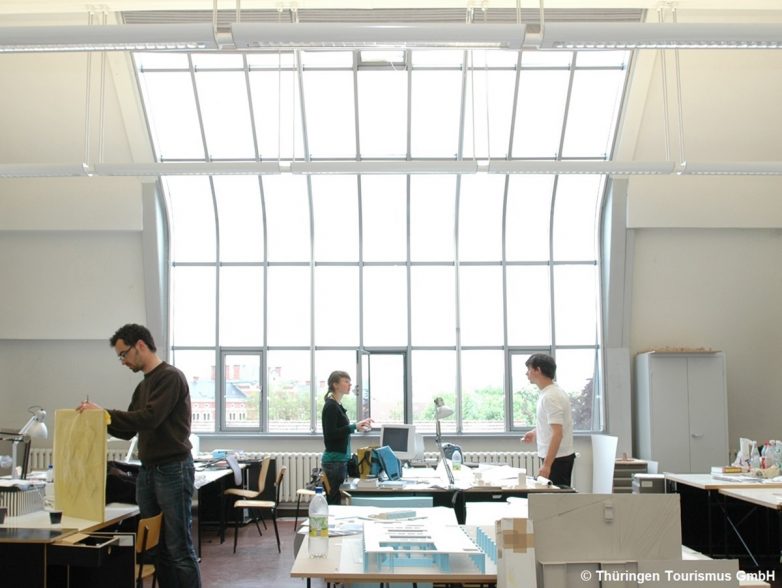 Kad ste već ovde…