Aktuelno
5 digital marketing trendova za arhitekte koje možete primeniti odmah
Arhitekte često misle da se digitalni marketing može raditi na o-ruk, odnosno hajdučki. Međutim, to je isto kao da zidate zgradu bez projekta.
Treba znati kako. Da biste mogli da primenite aktuelne trendove u digitalnom marketingu u svom poslovanju, potrebno je da imate strategiju. Kao što je Napoleon to jednom slavno rekao: "Plan je ništa, planiranje je sve". U tom smislu, razrada strategije podrazumeva zapisivanje izazova sa kojim se suočavate, određivanje konteksta koji ga stvara i odabir akcija koje će vas dovesti do prevazilaženja tog izazova. Arhitekte često misle da se digitalni marketing može raditi ad-hoc, o-ruk, odnosno hajdučki. Međutim, to je isto kao da zidate zgradu bez projekta.
Napravite prioritet. Dakle, prioritet, ne prioritete! Prioritet mora biti jasan i merljiv.
Napravite prioritet. Dakle, prioritet, ne prioritete! Krajnji cilj može biti, na primer, podizanje svesti o brendu (brand awareness), više lajkova i komentara ili nešto konkretnije poput dovođenja klijenata na sajt i postizanje konverzije, odnosno postizanja dogovora u vezi usluge koju nudite. Prioritet mora biti jasan i merljiv.
Pored samog onlajn prisustva, ključna tačka je – ko vam vodi digital? Da li ste to vi sami, neko ko je zaposlen u vašem birou, honorarni saradnik ili marketinška agencija. S tim u vezi, zajednici postojećih i budućih klijenata potrebno je obratiti se odabranim tonom i ujedno prikazati svoju specijalizaciju, ekspertizu i reference u najboljem svetlu. Ovo su 5 marketinških trendova koji vam mogu pomoći da u tome uspete.
1. Content Marketing
Sadržaj je bitan. Objave na internetu bez teksta nevidljive su za Google algoritam. Kao što blog ima svrhu na sajtu za Google algoritam, tako copy (tekst ispod objave) na Instagramu ima svrhu za Instagram algoritam, koji se pritom svako malo menja. Plus, algoritme "ne rade" samo lepe slike, nego i reči, odnosno i metadata koju im pružite ili ne pružite.
Primena: Napišite blog post o svom izvedenom projektu. Rasparčajte ga na par Instagram objava. Ono što ne stane u okviru postova, da ne biste udavili publiku, stavite u storije. Sagledajte, šta bi to vama, a šta ljudima koji žele sličan projekat bilo interesantno. Zapitajte se, šta im je potrebno da vide i pročitaju, koji izazov žele da reše, da bi osetili poverenje da mogu da vam se obrate za takav poduhvat.
2. Ton komunikacije sa zajednicom
Govorite reči koje klijenti žele da čuju. Jednom kad kreirate određeni sadržaj, treba imati u vidu na koji način on može da se prenese zajednici. U zavisnosti od onoga što želite da postignete, zavisi ton vaše poruke. Da li će ton biti informativnog, neutralnog ili edukativnog tipa zavisi od funkcije poruke. Možda želite da zvučite samopouzdano i ulijete poverenje svom klijentu, a vrlo je moguće da pred kraj skliznete i u prodajni tip, kako biste plasirali svoj uslugu.
Primena: Odlučite se za kombinaciju tonova komunikacije sa klijentima. Krenite početkom nedelje sa informativnim tekstom o nekom idejnom rešenju koji predstavljate. Zatim, sredinom nedelje se možete fokusirati na edukativni ton i njime dodatno objasniti funkcionalnosti koje sa sobom nosi to rešenje ( osmatrano iz ugla klijenta – kako neki problem rešavate). Krajem nedelje, možete skliznuti u prodajni ton i direktno iskomunicirati da to što klijenti vide na fotografiji mogu imati i u svom životu, a tako što će vas angažovati.
3 Konzistentnost onlajn prisustva
Kontinuitet je bitan. Nakon što usaglastite ton i način komunikacije, dolazi na red konzistentnost objava. I ne, to ne znači da sad kačite svaki dan nove projekte – to je suludo. Na primer, to može da znači da, okačite par objava i određeni broj storija, tokom jedne nedelje. Optimalno 3-4 posta, na po dan-dva i par storija u toku nedelje ili za vikend. Zvuči jednostavno, ali nije. Kontinuitet objava se primenjuje da bi ljudi stvorili naviku kada mogu da očekuju vašu narednu objavu.
Primena: Jednom kad krenete da redovno objavljujete postove na određenoj društvenoj mreži, ne možete očekivati da će sad vaš profil buknuti preko noći i da će svi pohrliti ka vama. Neće. Treba vremena. To je proces, koji će jednog dana uroditi plodom i doneti vam novac.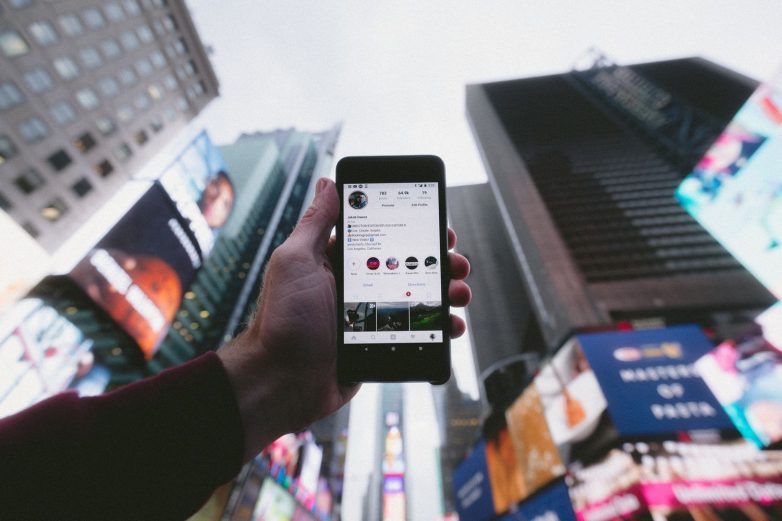 4. Proaktivni Community Management
Ptice istog pera zajedno lete. Još jednom, ne možemo dovoljno naglasiti koliko je bitno da vaše prisustvo na internetu i društvenim mrežama bude optimizovano, upravo iz razloga da bi vaša poruka bila jasna i stigla do pravih ljudi. U par skrolova može da se vidi da li određeni brend komunicira sa svojom zajednicom ili je upucao pare u plaćeno oglašavanje kako bi nakupio broj lajkova i pratilaca. Broj lajkova i broj šerova nije jedina metrika. Mnogo važnija reakcija jeste sentiment – da li vaša pojava na internetu i društvenim mrežama izaziva pozitivnu, negativnu ili neutralnu reakciju.
Primena: Ne zapostavljajte komentare, već ostvarite direktnu interakciju sa svojom zajednicom. Odgovarajte na reakcije, postavljajte pitanja, zapratite svoje pratioce – nastavite komunikaciju sa njima u inbox-u. Motivišite ljude da nastave konverzaciju – da iznesu svoje mišljenje i stav. Saslušajte šta imaju da kažu, ako vam se jave u DM ili podele vašu objavu.
5. Plaćeno oglašavanje
Koliko para, toliko muzike. Ukoliko imate poslovni profil, ukalkulišite u finalnu računicu da ćete morati da izdvojite određeni budžet za plaćeno oglašavanje na društvenim mrežama. Razlog je prilično jednostavan. Možete da se koprcate neko vreme sa određenim hashtag-ovima i kvalitetnim sadržajem, ali znajte da ćete u jednom trenutku dostići maksimum organskog dometa i interakcije sa zajednicom. Tada nastupaju na scenu plaćeni oglasi koji vam iskaču dok visite po društvenim mrežama.
Primena: Ukoliko ne postavite dobre parametre i ne baratate dobro Ads Managerom i njegovim funkcionalnostima, topli savet je da dopustite nekom drugom da budžet koji uložite iskoristi najbolje moguće, kako biste dobili konkretne rezultate. Druga opcija je da učite na osnovu pokušaja i pogrešaka.
Klijenti, reči pa marketing
Dobro skrojena marketing strategija može vam zarađivati novac čak i dok spavate. Ništa od navedenog nije novina, ali zahteva određeno znanje, trud i zalaganje (3-6 meseci aktivnog rada, najmanje).
Prvo klijenti, zatim reči i, tek na kraju, marketing – to ne zaboravite. Obrnutim redom stvari ne funkcionišu.
Klijenti su ljudi, a svaki čovek želi biti heroj u sopstvenoj priči. Sam pojam, društvene mreže znači da je to neka zajednica koja ima svoje izazove i koja je u potražnji za rešenjima. Ta ista zajednica ne može da se stvori kod vas na profilu pomoću magičnog štapa. Rim se nije izgradio preko noći, ali su se cigle ređale svakog dana. Primenite ovih 5 marketing trendova već danas kako biste počeli da gradite vezu sa svojim budućim klijentima.
Kad ste već ovde…