Kolumna
Agenda 2030: Kako će (holivudski) scenario uticati na razvoj novih gradova
Da li je po Agendi 2030 rešavanje problema održivih gradova na pomolu, ali u vidu izgradnje potpuno novih gradova usred ničega, sa isprogramiranom ulogom stanovnika?
Kada se pogledaju načela Agenda 2030, tačnije njih 17, na prvi pogled se zapaža da je u pitanju jedan globalni svetski plan koji za cilj uređenje našeg društva, kroz održivi razvoj, iskorenjivanje siromaštva, unapređenje zdravstvenih usluga, zaštita prirode i racionalna upotreba energetskih resursa. Ovo jesu neki od najvažnijih problema sa kojima se susreće svet, a koje su već uveliko počeli da rešavaju, bar onaj razvijeni. Međutim, da li je sve tako jednostavno ili smo scenario videli već u nekom holivudskom filmu?
Setimo se samo Stalonea iz filma Demoliton Man, koji nikako ne može da se navikne na budućnost.
Održivi razvoj gradova predmet je proučavanja i planiranja pre svega urbanista, prostornih planera i sociologa, naravno u saradnji sa ekolozima, klimatolozima, ekonomistima i mnogim drugim stručnjacima koji učestvuju u funkcionisanju nekog urbanog okruženja. Dakle, gradove ne planiraju više isključivo vladari-megalomani, koji po cenu sopstvene slave zidaju gradove na nekim neodgovarajućim lokacijama, žrtvujući za tu potrebu na hiljade ljudskih života. Greške iz prošlosti se prevazilaze pažljivim, sveobuhvatnim istraživanjima, koja za rezultat daju najoptimalnije rešenje u planiranju razvoja jednog grada.
Istina, arhitekte se u ovom procesu nalaze na početku, ali i na njegovom samom kraju, jer svoje ideje i planove moraju da usklade sa više različitih faktora, a tek onda da pristupe detaljnoj razradi projekta izgradnje nekog gradskog ili prigradskog naselja. Ovakav sistem već uveliko funkcioniše u najrazvijenijim delovima sveta, što se može videti na primerima samih gradova koji izgledaju i funkcionišu znatno bolje nego oni u zemljama Trećeg sveta ili onih koje su bar u tranziciji.
Neko će reći da je razlog svemu ovome isključivo novac, kojeg na Zapadu ima znatno više, ali uređeni sistem koji sprečava korupciju jedan je od važnih faktora razvoja svake zajednice. Bilo da je u pitanju dobar urbanizam, saobraćajne komunikacije i javni transport ili smanjenje zagađenja, ovi gradovi iz ugla nas koji živimo u Srbiji, funkcionišu besprekorno.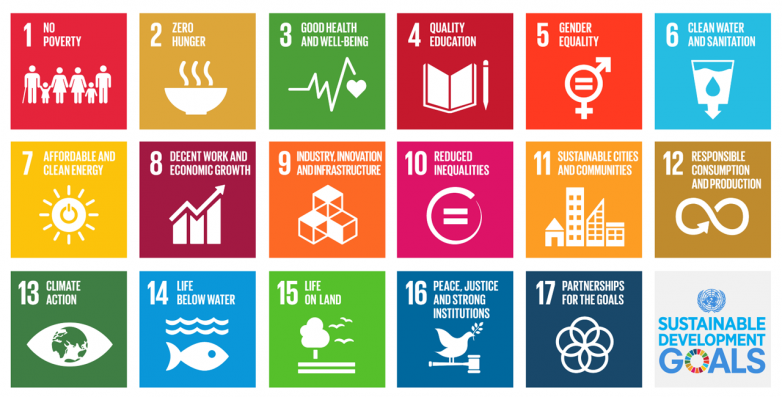 Raslojavanje društva
Međutim, postoje i problemi koje njihovo društvo nije u stanju da reši na tako jednostavan način, pa su i neke odredbe Agende 2030 veoma aktuelne. Tu je na prvom mestu društveno raslojavanje i postepena getoizacija stanovništva.
Kada su u pitanju skandinavske države, njihov geostrateški položaj u kombinaciji sa mentalitetom stanovništva i društvenim uređenjem, pokazuje veoma nizak stepen raslojavanja društva. Jednostavno, ljudi koji su u vrhu državnog ili privatnog sektora nemaju toliku želju da po svaku cenu u nedogled uvećavaju svoje bogatstvo, a sve to na račun njima podređene društvene zajednice, koja bi u tom slučaju bila osuđena na osiromašenje. Sa druge strane, ove države ne poseduju puno stanovnika (u odnosu na SAD ili Rusija na primer), pa im nije problem da gotovo svi građani imaju gotovo iste životne uslove.
Ali kada su pitanju druge, veće zapadne države, sve je prisutniji trend polarizacije urbanih sredina. Bogatije stanovništvo se sve više distancira od srednjih i nižih slojeva, a najefikasnije sredstvo u tome je preseljavanje u zatvorena naselja – kondominijume. Siromašnije stanovništvo se preseljava na gradsku periferiju, a osiromašenje ove populacije se najbolje ogleda u sve češćoj pojavi u SAD-u – zatvaranju tržnih centara.
Ovim problemom se u svojoj knjizi Transformacija gradova – ka depolitizaciji urbanog pitanja, bavila sociolog prof. Dr Mina Petrović. Slični trendovi koji na Zapadu egzistiraju već više od 20 godina, polako dolaze i do Beograda, što se vidi po izgradnji novih stambeno-poslovnih kompleksa ili čitavih naselja, namenjenih isključivo životu i radu elitnog sloja stanovništva.
Potencijalna rešenja?
U sistemu liberalnog kapitalizma jednostavno je nemoguće izbrisati socijalne razlike među ljudima, a samim tim i izjednačiti njihove navike, to jest, životno i radno okruženje u kojima oni funkcionišu. Problemi privatno-javne svojine i dostupnosti kvalitetnih usluga za sve građane sve su veći problemi, naročito za gradove kojima je populacija u ekspanziji.
Rešenje ne može biti u izjednačavanju građana (to su neke države, pa i naša, već probale i videle da nije baš uspešno) već u stvaranju boljih uslova za život i rad za niže slojeve i njihovo kvalitetnije uključivanje u funkcionisanje jednog grada. Centralni javni prostori i njihovo korišćenje ne smeju biti privilegija isključivo lokalnog (bogatijeg) stanovništva. Nije moguće da svi žive u centralnim zonama ili elitnim naseljima, ali je zato moguće perifernim naseljima omogućiti bolju komunikaciju sa centrom u vidu izgradnje funkcionalnih saobraćajnica i poboljšanja javnog prevoza (večito pitanje metroa).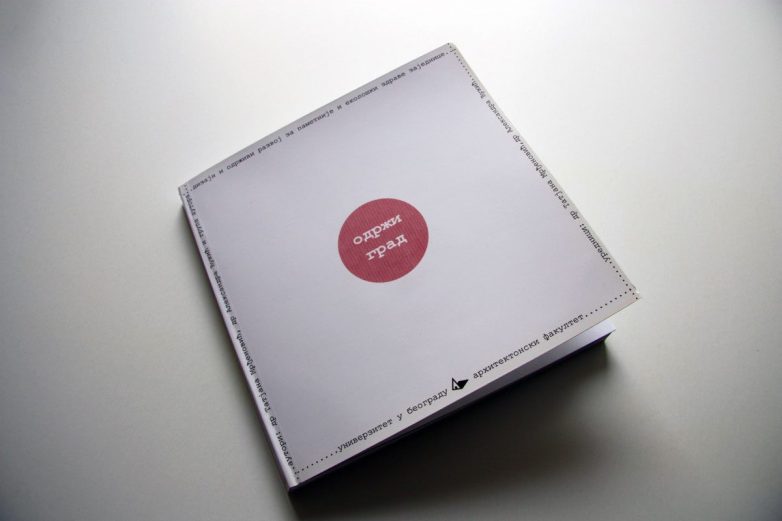 Tu je i obrazovanje i zdravstvena zaštita, gde se sve više stvara jaz prilikom tretmana bogatog i siromašnog stanovništva. Naravno, društveni sadržaj ovih naselja je takođe važan i ne sme se svoditi samo na čist vazduh i parkovske celine, kao da stanovnici ovih naselja imaju potrebu isključivo za rekreacijom.
Kada se uzmu u obzir svi ovi parametri, potencijalna rešenja kojima se bavi Agenda 2030 ne mogu se sa istom lakoćom implementirati u nekim evropskim ili afričkim podsaharskim državama. Svim ovim pitanjima su se u svojoj knjizi Održi grad bavile arhitekte Dr Tatjana Mrđenović i prof. Dr Aleksandra Đukić, pa ona može poslužiti kao vredna smernica u rešavanju problema razvoja urbanih sredina u Srbiji.
Problemi savremenih gradova
Četvrta industrijska revolucija se odvija pred našim očima, a ona se najbolje opaža u savremenim gradovima. Brzina i obim komunikacija, kao i sveobuhvatni uticaj na različite sisteme, uslovljavaju da gradovi dožive transformacije. Olakšavajuća okolnost je što gotovo svaki stanovnik jednog grada poseduje mobilni telefon, ali je zato dostupnost automobilima postala velika glavobolja za čelnike mnogih gradova.
Zakrčen saobraćaj, gubitak vremena, goriva i zagađenje od izduvnih gasova, samo su neki od problema koji zahtevaju rešenje. Metroi su u ovim gradovima prisutni, ali to nije dovoljno, pa se u onim gradovima kojima reljef to dozvoljava sve više grade biciklističke staze, a stanovništvo se podstiče da bicikl koristi kao glavno transportno sredstvo.
Sa druge strane, ljudima se preporučuje da iznajmljuju stanove koji su bliži radnim mestima, a samim tim se podstiču da nije neophodno da poseduju svoj stan/kuću jer bi im inače bilo potrebno da jedan prosečan stan otplate za 30 i više godina. Realno, niko više nije siguran gde će biti za deset godina i to ne zbog neke političko-bezbednosne situacije, već zbog globalnog tržišta, gde u potrazi za boljim radnim mestom sve više osoba menja svoje mesto boravka, često u nekoj drugoj državi ili čak kontinentu. U prevodu, ljudi se podstiču da ne budu vlasnici ičega nepokretnog niti većeg pokretnog, jer to postaje nepraktično u savremenom gradu. Dovoljno je da imate svoj mobilni, laptop, knjige, odeću, a sve to staje u nekoliko kofera i par kutija.
Sa druge strane, taj imidž uopšte ne dodiruje članove više klase, koji funkcionišu isto kao pre stotinu i više godina. Dakle, u centru grada bi se odvijao sav kvalitetan sadržaj, stalno dostupan upravljačkoj eliti, dok bi ostali morali da se zadovolje niskobudžetnim provodima, koji realno mogu da se ostvare i na periferiji. Eto i odgovora zašto je gledanje serija u nedogled, takozvano bindžovanje, postala omiljena zanimacija ljudi koji sede u svojim stanovima. Gde smo to već videli…?
Le Korbizjeova Atinska povelja u službi novih gradova…?
Dok smo mi početkom 50-ih prihvatili Korbizjeovu Atinsku povelju isključivo na postulatima arhitekture i urbanizma, kompletno sociološko uređenje gradova počinje polako da se primenjuje u izgradnji novih gradova. Ali o kojim novim gradovima je reč?
Svetski moćnici su zaključili da je upravljanje postojećim gradovima veoma otežano, a da je njihova transformacija veoma minorna ili nemoguća, pa su pristupili eksperimentu izgradnje novih gradova – od nule. Nije da je ovo neka novost, takvi gradovi su već podizani u relativno bliskoj prošlosti, poput Brazilije (Brazil), Abudža (Nigerija), Astana (Kazahstan) ili Kanbera (Australija) građeni su pre svega kao novi administrativni centri. Međutim, ovde je reč o nečemu sasvim drugom.
Vladajuća elita će živeti u jezgru novih gradova, a stanovništvo će biti naseljavano sve više prema periferiji.
Na internetu su već uveliko dostupni video-klipovi koji prezentuju 3D simulacije novih gradova koji će se zidati u Egiptu i Saudijskoj Arabiji, bukvalno na praznom tlu, u pustinji, eventualno sa izlaskom na more. Takvi gradovi predviđaju upravo gore navedeni scenario – vladajuća elita će živeti i raditi u jezgru tih gradova, a stanovništvo, u zavisnosti od svog socijalnog ranga, biće naseljavano sve više prema periferiji.
Ovi još uvek eksperimentani gradovi, biće unosni i za unošenje novca sumnjivog porekla, koji će se slivati iz svih krajeva sveta, a njihova socijalna struktura dozvoljavaće prisustvo samo onih koji će želeti da se uklope u ovaj strogo kontrolisani sistem. Pretpostavlja se da ekstremno siromašnih i beskućnika neće ni biti, jer će u gradovima živeti samo oni koji imaju posao, to jest, neku svrhu u održavanju i razvoju novog društva.
Dobro poznat (holivudski) scenario
Ovo iz ugla jednih može delovati kao savršeni grad, utopija kojoj su težili mnogi sociolozi i arhitekte, ali iz ugla drugih može delovati kao scenario iz filma Demolition man (Razbijač), gde svi primereni građani žive u jednom megalopolisu zvanom San Anđeles (nastao spajanjem San Dijega i Los Anđelesa), hodaju obučeni u moderne rimske toge ili kimona, ne jedu slanu hranu, ne puše, ne piju alkohol, ne psuju (za psovke aparati izriču kazne), nemaju seksualne odnose (bar ne one tradicionalne), a jedini prekršioci ovog poretka su neprilagođeni građani koji odbijaju ovakav stil života i primorani su da žive u kanalizaciji. Setimo se samo Silvestera Stalonea, koji u filmu tumači glavni lik Džona Spartana, koji nikako ne može da se navikne na budućnost u kojoj su ga odmrzli iz krio-zatvora.
Dakle, da li je po Agendi 2030 rešavanje problema održivih gradova na pomolu, ali u vidu izgradnje potpuno novih gradova usred ničega, sa isprogramiranom ulogom stanovnika? Da li će to ostati samo scenario holivudskih filmova ili je to scenario koji se režira za budućnost našeg čovečanstva? Sve su ovo pitanja na koje ćemo veoma uskoro, kroz najviše jedne decenije dobiti i adekvatne odgovore…
Kad ste već ovde…