Širok dijapazon sobnih vrata, sanitarne kabine u raznim bojama, kompakt ploče za ventilisane fasade ali i klupe, preovadavali su štandom Lamexa na Sajmu građevinarstva 2018.
Na Beogradskom sajmu završen je najveći događaj iz oblasti građevinarstva u ovom delu Evrope – 44. Međunarodni sajam građevinarstva. Sajam je zadržao lidersku poziciju u regionu i mesto među najvećim sajmovima građevinarstva u jugoistočnoj Evropi. Na velikom izlagačkom prostoru, više od 600 izlagača iz 27 zemalja sveta prikazalo je inovacije i tehnološka dostignuća na polju savremenog i funkcionalnog pristupa gradnji, modele za opremanje prostora i postavljanje ekoloških standarda koji definišu novu, ekološku kulturu življenja. Jedan od štandova posebno se istakao u Hali 1 – to je štand kompanije Lamex iz Novog Sada!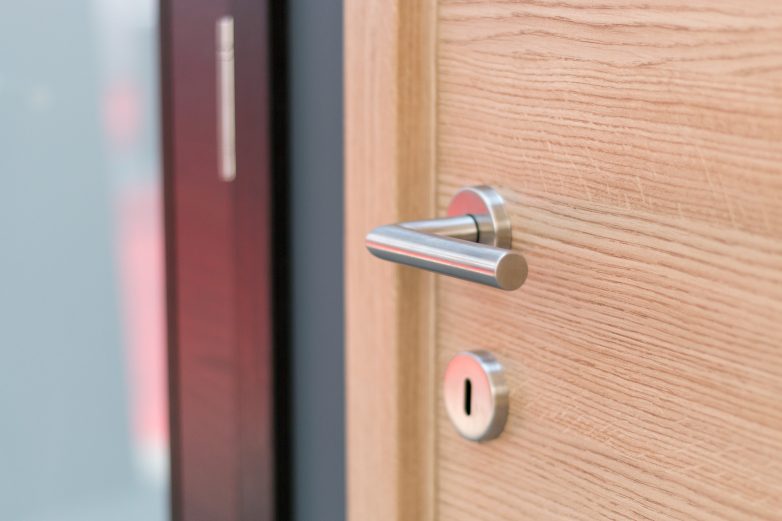 Sobna vrata po svačijem ukusu
Pre svega, veliku pažnju posetilaca privukla su sobna vrata koja pravi kompanija Lamex. Korišćenjem najkvalitetnijih repromaterijala iz zapadno evropskih zemlja u kombinaciji sa visoko-produktivnim mašinama, rezultiratalo je sobnim vratima koje krasi izuzetno dobar odnos cene i kvaliteta. Posetioce štanda pored cene interesovali su i rokovi isporuke, a tu se Lamex može pohvaliti svojim konceptom lager programa koji omogućava laku i jednostavnu dostupnost vrata u minimalnim količinama i od jednog komada.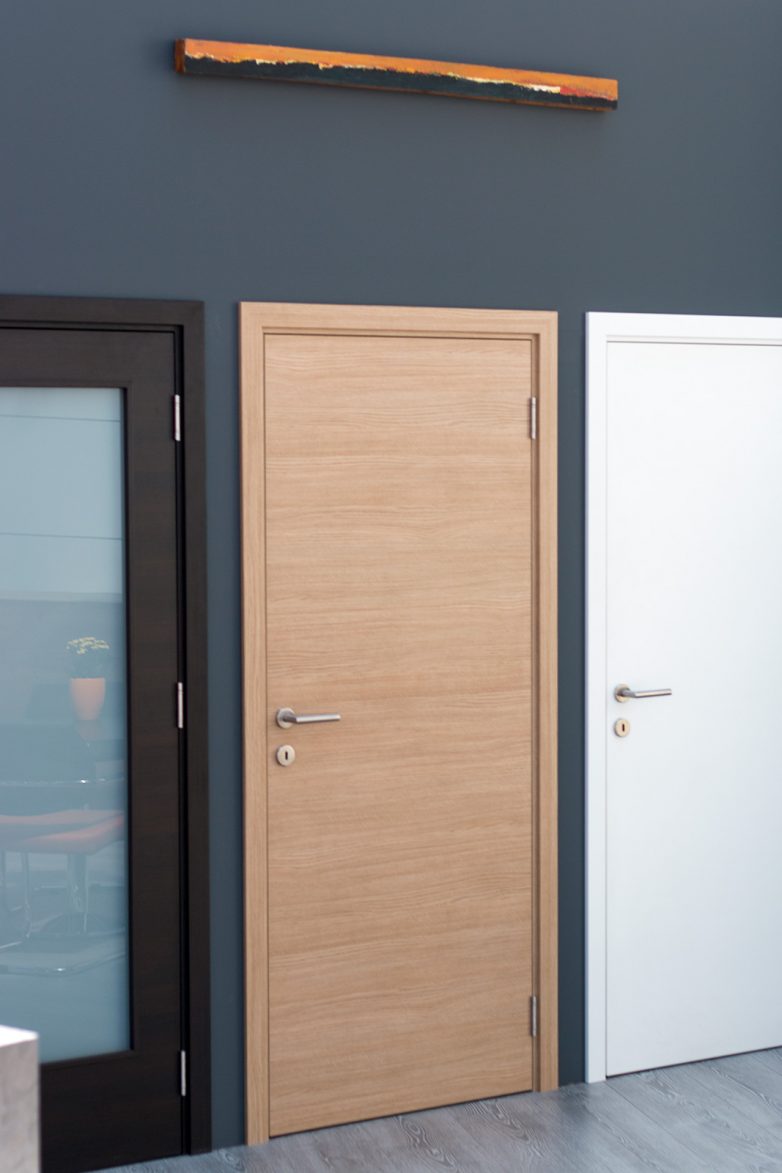 Krilo vrata se izrađuje od Eggerovog Eurolighta debljine 38 mm sastavljeno od nosećih ploče Form Line 3000 debljine 4, kartonskog saća kao ispune i MDF ojačanja po dužim stranama, okantovano ABS trakom 1 mm sa svih strana poliuretanskim lepkom. Krilo se po zahtevu može proizvesti sa drvenim ramom, pokrivnim Eggerov Form line 3000 pločama debljine 4m u svim dekorima iz njihove kolekcije, MDF pločama debljine 4mm povećane vlagootpornosti u svim dekorima iz Cleaf kolekcije, ili pločama MDF oplemenjenim HPL laminatom 0,8 mm proizvođača Egger, FunderMax ili Cleaf.
Sanitarne kabine u velikom broju boja
U jednom delu prilično prostanog štanda u Hali 1, Lamex je izložio i Compact sanitarne kabine. Zahvaljujući jednostavnim i čistim linijama ove sanitarne kabine su idealno rešenje za javne objekte. Posetioce štanda je posebno zainteresovalo što se ove kabine isporučuju u zaista velikoj paleti boja zahvaljujući čime se one mogu uklopiti u različita enterijerska rešenja.
Fundermax dominacija
Mnogobrojnim posetiocima štanda bilo je jasno da je Fundermax zauzimao centralno mesto na štandu Lamexa. Oni su mogli da pogledaju brojne dekore za ventilisane fasade kojima zgrade dobijaju prirodan izgled. U pitanju su kompakt ploče koje su veoma izdržljive, dugotrajne i otporne na vremenske uticaje i kada je u pitanju kiša, vlaga ili mraz ali i po pitanju UV zračenja pa ove ploče neće vremenom promeniti izgled.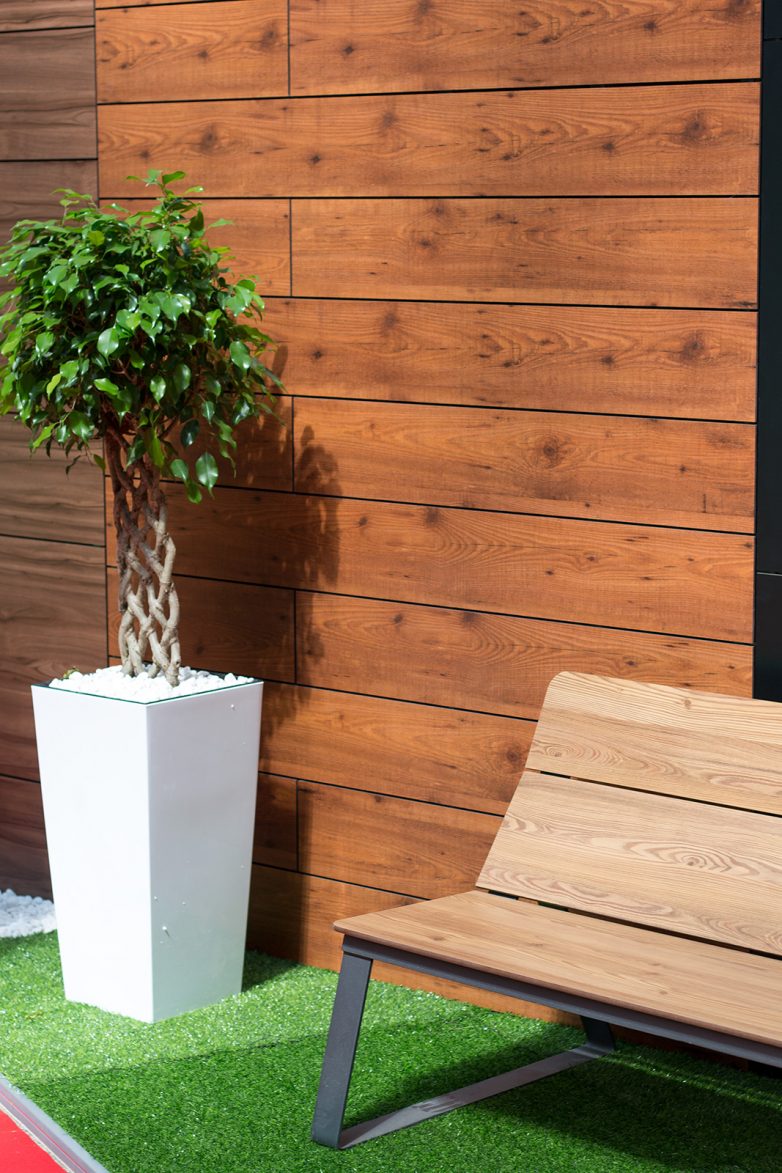 Specifičnost HPL materijala je što on može da se savije što dizajnerima enterijera i arhitektama otvara potpuno nove perspektive.
Upravo zbog ovih sjajnih karakteristika kompakt ploča, Lamex je na štandu pokazao i druge mogućnosti ovih ploča a to je pravljenje klupa. Ova klupa se toliko dopala našoj redakciji, da smo je izabrali u TOP 14 stvari koje je trebalo pogledati na Sajmu građevinarstva 2018.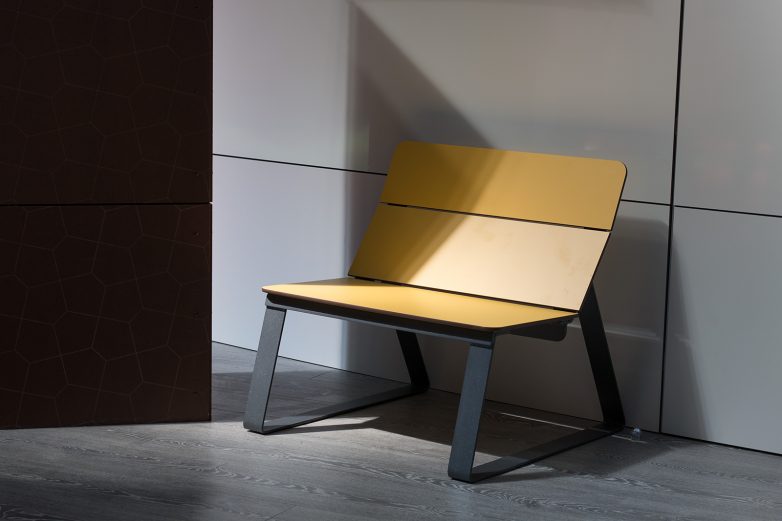 Pogledajte galeriju fotografija sa Lamexovog štanda:
Više detalja o proizvodima kompanije Lamex možete pogledati ovde.
Foto: Igor Conić
Kad ste već ovde…