Građevinarstvo
Jedan pojas, jedan put: Kineski projekti i investicije u Srbiji
Kina je svojim novim ponudama i kreditnim aranžmanima privukla države Višegradske grupe i dobrog dela Balkana. Među njima se našla i Srbija…
U toku je globalni privredni rat između SAD-a i NR Kine oko prevlasti nad digitalnim komunikacijskim sektorom. Kineske kompanije, među kojima je i Huawei, za kratko vreme postali su pravi giganti, a čim su prevazišli polje obične proizvodnje (pametnih) telefona, počeli su da ugrožavaju delatnost koja već vekovima pripada Zapadu – kontrola građana. U prevodu, Kina je počela da pobeđuje Ameriku njenim oružjem, na njenom terenu, što se u svetu visoke politike i privrednih interesa jednostavno ne prašta.
A tu je i držani projekat "Jedan pojas, jedan put", koji se uveliko razvija i kojim Kina želi da umreži Evropu i Afriku sa Azijom, čime bi svojom privredom privukla veći broj država da sarađuju i investiraju u zajedničke projekte. Ponovo na scenu stupa zapadni adut u vidu dugoročnih kredita, koji su kod Kineza još povoljniji, a kao zalog daju se geostrateške lokacije – ostrva, zemljišta, luke, aerodromi, koji su važne pozicije i odskočne daske za kinesku dominaciju euro-afričko-azijskim regionom.
Tu su i privatizacije raznih manjih ili većih kompanija, kojim se stvara konkurentnost na tržištu. Ovo posebno važi za region jugoistočne Evrope, koji je u odsustvu "treće strane" (Rusija kao "druga strana" ostala je neprihvatljiva opcija zbog negativnog iskustva iz perioda SSSR-a i Varšavskog bloka) morala da prihvati uslove geopolitičkih integracija i privrednih uslova koje su postavile EU i Amerika.
Međutim, na scenu je ubrzanim koracima stupila Kina i svojim novim ponudama i kreditnim aranžmanima privukla države Višegradske grupe i dobrog dela Balkana. Među njima se našla i Srbija, koja sada dobija novu ili možda staru ulogu u još jednom Hladnom ratu između Istoka i Zapada.
Kao zalog za kredite daju se geostrateške lokacije – zemljišta, luke, aerodromi, koji su važne pozicije za kinesku dominaciju euro-afričko-azijskim regionom.
Ne računajući dolazak sitnih trgovaca i zemljoradnika tokom 90-ih i početkom 2000-ih, ozbiljniji prodor kineskih kompanija zabeležen je skoro deceniju kasnije. Značajnije prisustvo najavljeno je početkom izgradnje Pupinovog mosta tokom 2010/11. godine. Nakon mosta, prisustvo kineskih građevinskih kompanija sve je veće, naročito kod radova na završetku Koridora 10 i početku radova na Koridoru 11, ali i na obilaznici oko Beograda.
Tu je i ugovor koji je Infrastruktura železnica Srbije potpisala sa kineskom kompanijom CCECC (China Civil Engineering Construction Corporation) za projekat rekonstrukcije određenih segmenata železničke mreže Srbije. Na ovim poslovima niskogradnje, kineske kompanije polako potiskuju evropske, naročito austrijsku kompaniju Štrabag, koja je do skoro bez konkurencije dominirala na srpskim tenderima.
Sa druge strane, poslovi izgradnje ili kreditiranja i izgradnje drumske i železničke mreže u Srbiji i Balkanu, samo su jedan segment projekta "Jedan pojas, jedan put". Najava krupnijih privrednih investicija ostvarena je otvaranjem filijale Kineske Banke, u januaru 2017. godine i to u zgradi na Novom Beogradu, gde se pre toga nalazilo sedište Banka Inteze. Ovaj potez je bio neophodan, jer sve privredno-investicione aktivnosti inostranih kompanija unutar neke države, prate i daju garancije njihove državne i privatne banke. To je jedan od razloga zašto srpske kompanije više nemaju tako dobru prođu na inostranim tržištima jer za njihove poslove nema ko da pruži garancije.
Naredni investicioni poduhvati bili su otkup Smederevske železare, gde je kineski Hesteel železaru otkupio od američkog US Steela, kao i kupovina RTB Bor od strane kineske kompanije Ciđin. Kupovina železare bio je veliki strateški potez, jer se ona sa svojom lokacijom na Dunavu, pojavljuje kao značajna odskočna daska za plasiranje kineskog čelika u države centralne i zapadne Evrope. Kupovina RTB-a, gotovo pred nosom jedne kanadske kompanije, uklapa se u poslove vađenja i otkupa zlata za potrebe uvećanja zlatnih rezervi Centralne banke Kine.
Budimpešta – Beograd – Skoplje – Atina
Koliko su kineski planovi za Balkan i jugoistočnu Evropu ozbiljni, govori nam njihovo prisustvo u gotovo svim regionalnim državama. U svojim naučnim istraživanjima, stručnjak za geopolitička dešavanja, politikolog Katarina Jonev, dotakla se i istraživanja kineskih regionalnih investicija. U svom naučnom radu The new Silk Road and the regional cooperation of The West Balkans, Jonev skreće pažnju na kupovinu atinske luke Pirej, od strane kineske kompanije Kosko Suj Ližung, ali i investicija u Srbiji i Bosni i Hercegovini u oblasti železara i termoelektrana.
Tu je i projekat izgradnje Pelješkog mosta, kojim bi se spojile dve obale hrvatskog primorja, za koji je najviše zainteresovana kineska kompanija CBRC (China Road and Bridge Corporation), koja će po svemu sudeći graditi i Fruškogorski koridor sa pripadajućim tunelom ispod Fruške gore koji će biti najduži u Srbiji. Kao jedan od ključnih pozicija u povezivanju svih delova Balkana navodi se i ruta Dunav-Morava-Vardar, tačnije Budimpešta-Beograd-Skoplje-Atina, koja je ključna za umrežavanje svih strateških projekata navedenih kineskih kompanija.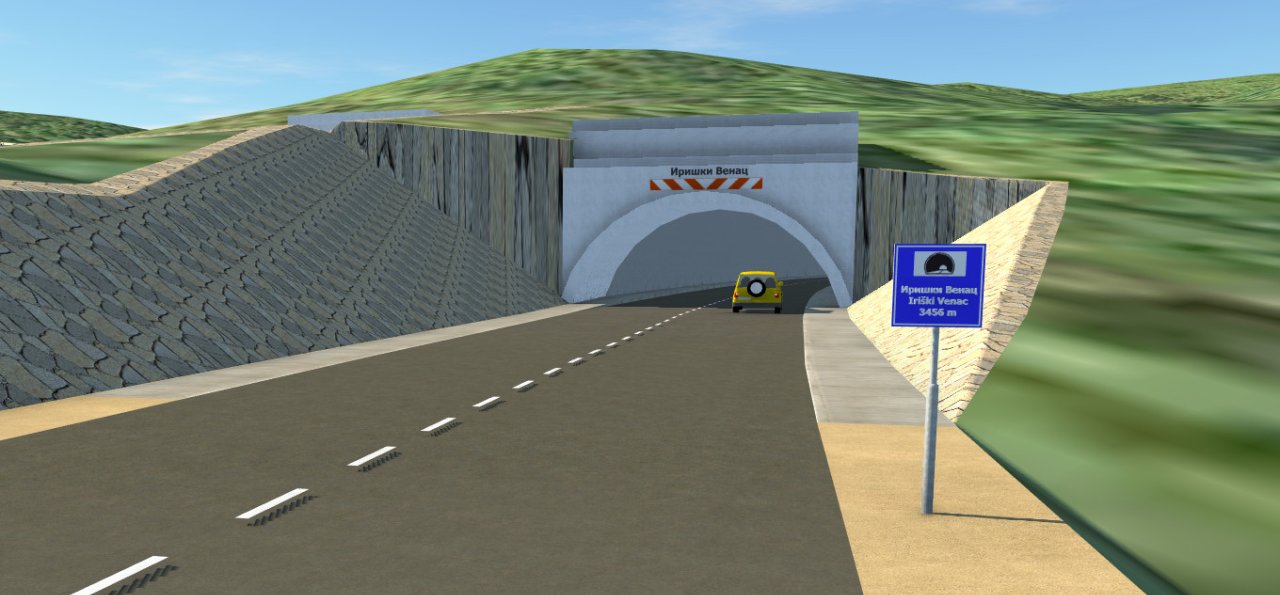 Negativne strane prodora kineskog uticaja
Pored onih uobičajenih negativnih posledica, kao što su kupovina državnog zemljišta ili njegovo preuzimanje usled nemogućnosti otplate kreditnog duga, pojavljuju se i druge anomalije koje se vezuju za poslovanje pojedinačnih kompanija. Jedna od njih, CCCC (China Comunications Construction Company), zadužena za izgradnju auto-puta Požega-Preljina i rekonstrukciju železničke pruge Novi Sad-Kelebija, ukupne vrednosti 1,7 milijardi dolara, dovođena je u vezu sa "prevarljivom poslovnom praksom", pa se od 2009. do 2017. godine nalazila na crnoj listi Svetske banke i nije smela da učestvuje ni na jednom projektu koji je ona finansirala.
S druge strane, više kineskih kompanija dovodi se u vezu sa lošim tretmanom radnika u Africi, pre svega onih zaduženih za građevinske i saobraćajne usluge, sektoru kojim Kinezi besprekorno dominiraju na Afričkom kontinentu. Da li je sve ovo u potpunosti tačno ili je u pitanju negativni marketing plasiran od strane konkurencije, ne možemo u potpunosti da proverimo, ali bi valjalo biti na oprezu.
Možda najveći problem nedovoljne informisanosti o kineskim aktivnostima jeste izostanak ozbiljnih stručnih i naučnih tekstova, koji bi se bavili tematikom razvoja druge po redu svetske privrede. Do sada, vredni tekstovi o razvoju kineskih gradova i građevinskog sektora pojavljivali su se u časopisu National Geographic Srbija, dok je geopolitički razvoj projekta "Jedan pojas, jedan put" i sukob Kine sa SAD, najviše ispraćen kroz časopis Horizons.
Sve druge informacije koje se pojavljuju u domaćoj javnosti isključivo su vezane za lokalna dešavanja kupovine regionalnih kompanija i izvođenja velikih građevinskih projekata. Naravno, tu je i kruna sveopšteg prisustva NR Kine u vidu velike zgrade kulturnog centra, koja će biti izgrađena u Beogradu i kojom će ovaj azijski gigant pokušati da zaseni prisustvo i akivnosti svih drugih zapadnih država.
Kad ste već ovde…