Arhitektura
Upoznajte održive, elegantne i pametne montažne kuće
Ove prefabrikovane kuće ne samo da su inspirisane skandinavskim stilom već i samostalno proizvode energiju za sopstvene potrebe.
Zidana ili montažna kuća? To je večito pitanje na koje se ne može tako lako odgovoriti jer je zapravo glavna dilema u tome sa kojim tačnom modelom montažne kuće je upoređujete. Na primer, sa ovom sledećom ne bismo imali velike dileme…
Plant Prefab su u saradnji sa britanskom firmom Koto lansirao par montažnih kuća u seriji LivingHomes. Njihove prilagodljive domove do sada su dizajnirali renomirani arhitekti poput Ray Kappe, KieranTimberlake, Yves Béhar i  Brooks + Scarpa, uz primenu Plant Prefab patentiranog sistema zahvaljujući kom je period izgradnje 50% manji u odnosu na tradicionalnu gradnju, piše Dwell.
Ideja je bila da se odlična arhitektura učini pristupačnijom. Izgleda da su u tome i uspeli…
Ideja Plant Prefab i firme Koto je da ostvare direktnu saradnju sa budućim vlasnicima prefabrikovanih domova, kako bi se odredili optimalni uslovi lokacije kojim bi se objekat prilagodio i kako bi solarni sistemi bili što efikasniji.
"Naša misija je da odličnu arhitekturu učinimo pristupačnijom. Da bismo to postigli, želimo da sarađujemo sa najboljim svetskim dizajnerskim praksama, čija je misija u skladu sa našom, kako bismo mogli da njihov dizajn oživimo na najodrživiji i najefikasniji način.", objasnio je Steve Glenn, izvršni direktor Plant Prefab.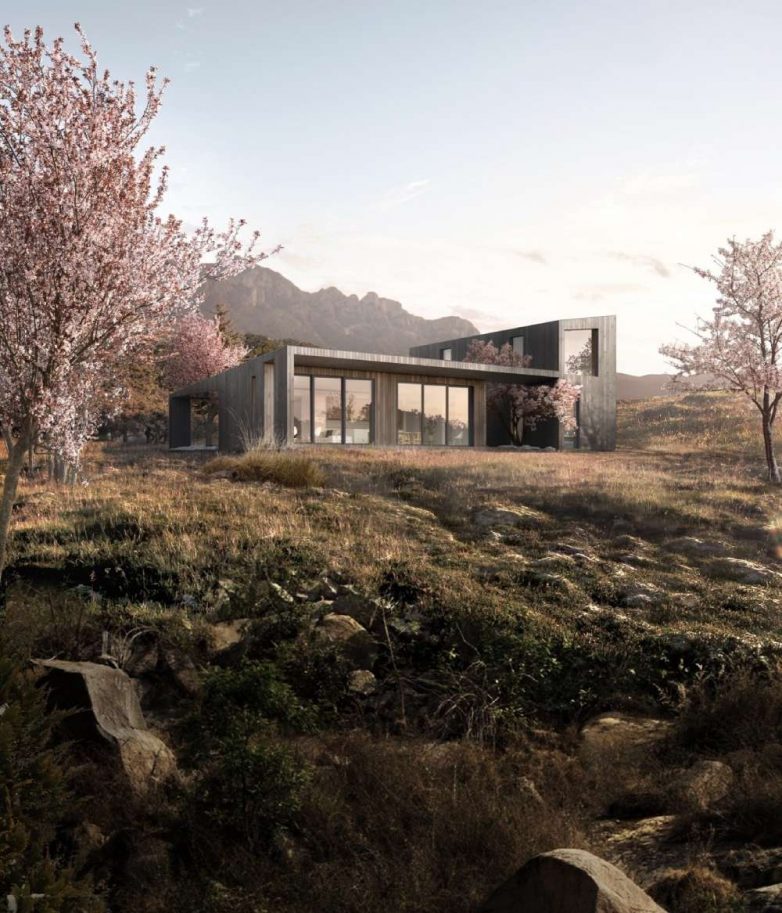 Što manje betona
Minimalistički dizajnerski pristup firme Koto rezultovao je dvema jednostavnim, a opet skulpturalnim LivingHomes jedinicama, koje su izgrađene od prirodnih materijala i osmišljene da podstiču zaštitu životne sredine i povezanost sa prirodom.
Svi LivingHomes domovi izgrađeni su u skladu sa LEED standardima i opremljeni su ultra efikasnim sistemima za grejanje i hlađenje, pametnim uređajima i sistemima, a drvo i drugi prirodni materijali koriste se gde god je to moguće, sa željnom da se beton zameni u što većoj meri.
Manji model od 91,5 m2
Manja jedinica nazvana je Yksi ima površinu od 91,5 kvadratni metar. Ova jedinica ima dve spavaće sobe na prizemlju, kao i jednu fleksibilnu sobu na spratu. Kuhinja sa trpezarijom i dnevni boravak otvorenog plana nalaze se na spratu.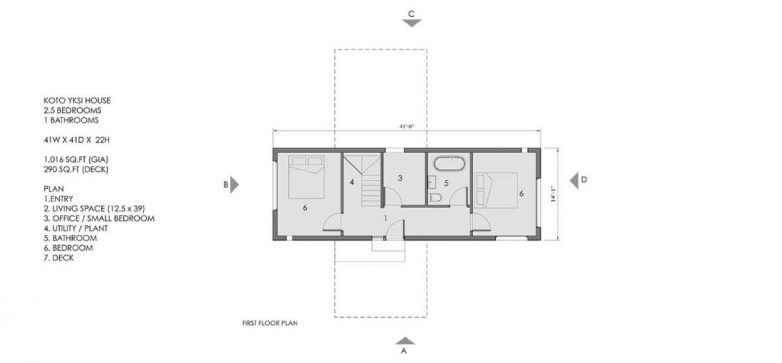 Yksi objekat, osnova sprata
Veći model od 175 m2
Koto LivingHome 2 objekat nazvan Piha ima površinu od 175 kvadratnih metara i njegov dizajn je organizovan oko centralno postavljenog dnevnog boravka, koji ima direktnu vezu sa spoljašnjim okruženjem.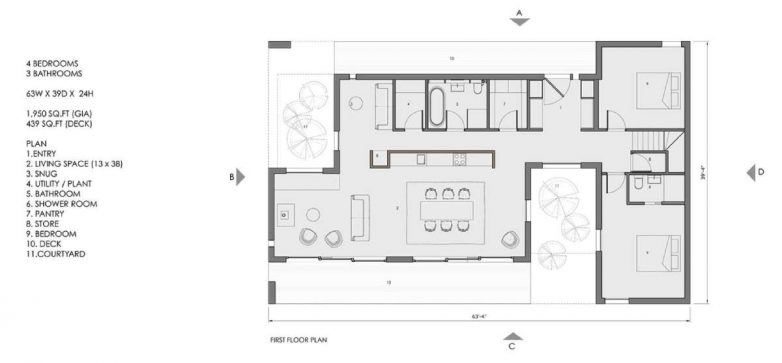 Kuća se gradi od panelne konstrukcije sa integrisanim vodovodnim i električnim instalacijama, kao i završnom obradom površina.
Fokus na održivost proširen je i na proces izgradnje, tako da su kroz patentirani sistem Plant Prefab korišćeni Plant Panels, sistem panelne konstrukcije sa integrisanim vodovodnim i električnim instalacijama, kao i završnom obradom površina.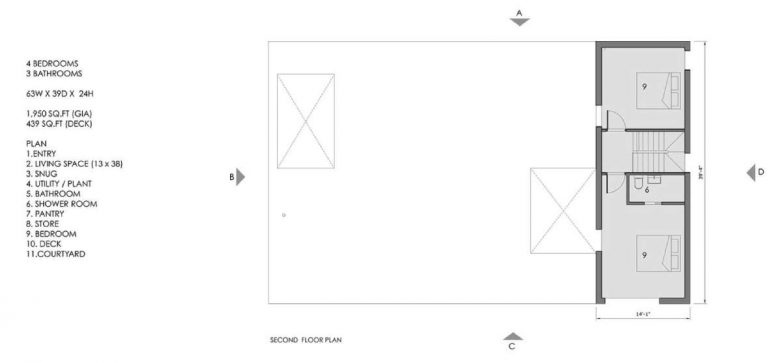 Reciklirani materijali
Kompanija Plant Prefab takođe prilikom izgradnje koristi 80 do 90% recikliranog materijala, a svi njihovi montažni objekti izrađuju se u fabrici u kalifornijskom Rialtu, gde se svaki objekat prilagođava izborima budućih vlasnika.
Dakle, kada birate montažnu kuću bitno je da obratite pažnju na to od kojeg se materijala gradi i kakva su joj tehničke specifikacije jer je jedino tako možete upoređivati sa klasično zidanom konstrukcijom. Naravno, onda se postavlja pitanje i koliko to košta ali to je već neka druga tema o kojoj više možete pročitati u našem članku o cenama montažnih kuća.