Arhitektura
Tri replike Ajfelove kule za 130 godina najslavnijeg objekta na svetu
Ove godine obeležava se 130. rođendan najpoznatije građevine na svetu. U tu čast, na jedno mesto smo sakupili nekolicinu reinkarnacija Ajfelove kule za koje prosto morate da znate (a da li ćete i poželeti da ih posetite – to već druga stvar).
U svetu danas postoji preko 30 (manje ili više) kopija Ajfelove kule, a redakcija Archinecta nedavno je probrala nekoliko zaista vrednih pomena. U istom tekstu postavljeno je odlično pitanje koje se odnosi na razloge zbog kojih je ovaj grandiozni spomenik industrijskoj revoluciji postao toliko sveprisutan u modernoj kulturi – i zašto se baš ovo "moderno čudo" smatra najvećom ikonom arhitekture na svetu… a gde su sve ljudi spremni da postave njenu repliku je posebna priča.
1. Ajvelova mini-kula u Las Vegasu
Možda najpoznatija replika slavne građevine nalazi se u Gradu greha još od 1997. godine i sigurno ste je zapazili u brojnim filmovima i serijama čija se radnja odigrava u ovom gradu. Iako je upola manja od originala, po detaljima mu je najvernija od svih replika i nalazi se u sklopu luksuznog kazino-hotela Paris Las Vegas. Zanimljivo je da su investitori prvobitno želeli da naprave identičnu kulu, ali su od toga odustali jer bi njena visina ometala funkcionisanje lokalnog aerodroma.
2. Kula u Tokiju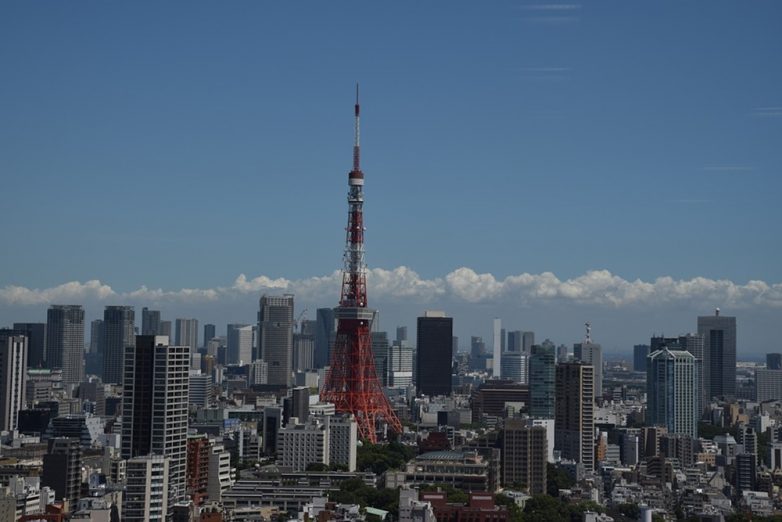 Tokijski toranj je viši od pariskog za 13 metara ali je i lakši za 3 tone.
Sa 332,5 metara u visinu, Tokijski toranj je jedna od najviših građevina u Japanu i glavna funkcija mu je nosivost antena, mada sam za sebe predstavlja veliku turističku atrakciju. Izgledom izuzetno podseća na Ajfelovu kulu, ali u dizajnu ima vidnih razlika. Kada je izgrađen 1958. godine, važio je za najvišu građevinu u Japanu, a po visini je pretekao i original – i to za čak 13 metara! No, kako su ova dva objekta građena za potpuno drugačije namene, japanski toranj je za oko 3 tone lakši od pariskog.
3. Replika u Tiandučengu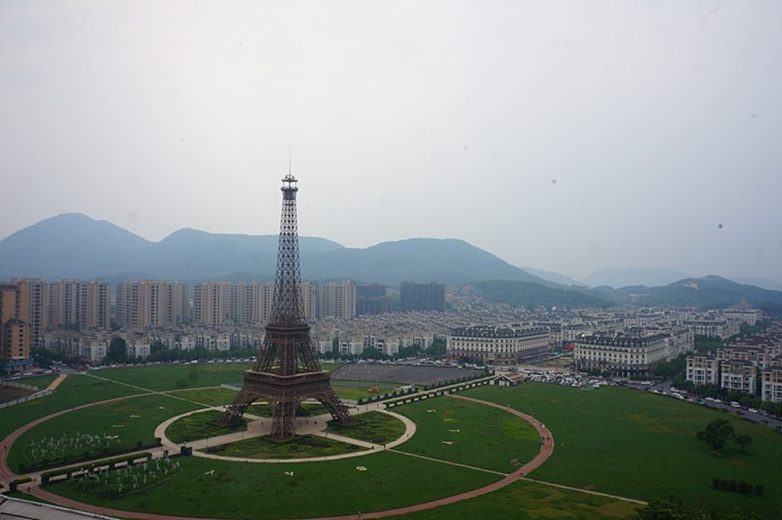 A za kraj nešto potpuno drugčije… Pomalo zdepasta replika Ajfelove kule u poznatom kineskom predgrađu! Ova kula zapravo predstavlja centralni deo čitavog kompleksa koji iz nimalo logičnih razloga predstavlja "Pariz u malom". Kako i zašto je došlo do odluke da se kopija šireg centra Pariza sagradi u malom kineskom gradu koji ne samo da ne privlači turiste, nego odvlači i sopstvene građane, nikome zaista nije jasno.
Kad ste već ovde…