Hoće li primorani eksperiment rada od kuće preispitati naš odnos prema radnom prostoru?
U poslednja tri meseca koronavirus se proširio na više od 100 zemalja i odneo više od 3.800 života. Mnoge globalne industrije potpuno su paralizovane, letovi se otkazuju, a poremećaji u lancima snabdevanja i finansijskim tržištima su ogromni.
Ozbiljne zdravstvene posledice izbijanja epidemije koronavirusa pojačale su čak i raspravu o budućnosti rada. Sa milionima ljudi širom sveta koji rade od kuće kao rezultat epidemije, bilo da se radi o karantinu ili kao predostrožnost kompanija, širom sveta se postavlja pitanja: da li je ovo početak kraja tradicionalne tipologije kancelarijskih prostora?
Treba biti iskren. Koronavirus neće direktno i nepovratno uništiti koncept rada u tradicionalnim kancelarijskim zgradama. Međutim, nema sumnje da je pokrenuo veliki globalni eksperiment rada od kuće koji, kada se preduzeća, gradovi i društva vrate u redovno stanje, mogu pokrenuti razmišljanja o prednostima rada od kuće ili, u najmanju ruku, promeni u tradicionalnoj tipologiji kancelarija, piše Nial Patrick Walsh za ArchDaily.
Prednosti rada od kuće jesu manje trošenja vremena i novca na prevoz, bolji balans između posla i života, kao i tiša i produktivnija atmosfera za rad.
Ovaj primorani eksperiment je zaista velikog obima. Od početka februara, milioni kineskih radnika rade kod kuće, dok su kompanije Amazon, Facebook, Google i Microsoft početkom marta naredili radnicima u Sijetlu da rade od kuće. Tokom februara, 77 javnih preduzeća na berzama počeli su da rade od kuće.
Koronavirus možda jeste izazvao nagli rast rada s udaljenog mesta, ali taj trend nije nov. Broj redovnih zaposlenih koji rade kod kuće u Sjedinjenim Američkim Državama porastao je za 173% od 2005. godine i sada iznosi 4,7 miliona zaposlenih ili 3,4% radne snage. Takođe, 5% zaposlenih u Evropskoj uniji radi od kuće od 2017. godine, a to je najizraženije u Holandiji (13,7%), Luksemburgu (12,7%) i Finskoj (12,3%).
Rad s udaljenog mesta donosi brojne prednosti i poslodavcima. On omogućava kompanijama da angažuju vrhunske ljude bez geografskih ograničenja, a pritom se izbegavaju značajni režijski troškovi poput održavanja kancelarijskog prostora i zgrada. Istraživanje urađeno na Stanfordu na 250 ljudi u 2017. godini takođe je pokazalo da je rad od kuće povećao produktivnost zaposlenih za 13,5%, smanjio dane bolovanja i poboljšalo zadovoljstvo poslom.
Iz perspektive zaposlenih prednosti su jasne: manje trošenja vremena i novca na prevoz, bolji balans između posla i života, kao i tiša i produktivnija atmosfera za rad. Istraživanja Global Workplace Analitics pokazuju da bi 80% do 90% radne snage u SAD volelo da rade na daljinu.
Kompromis tradicionalnog i daljinskog rada
Ove promene u stavovima i navikama trebalo bi da budu od velikog interesa za arhitekte i dizajnere jer novi modeli rada će neminovno dovesti do evolucije u dizajnu kancelarijskih prostora ili, pak, dovesti do stvaranja alternativnih prostora za rad.
Dok će tradicionalna tipologija kancelarije bez sumnje ostati, arhitektura će biti biti pod jakim uticajem trenda rada od kuće. Po nekim procenama, 40% trenutnih radnih mesta u kancelarijama se ne upotrebljavaju redovno. U budućnosti, gde bi mnogi zaposleni mogli da 50% vremena rade na daljinu, dizajn enterijera kancelarija postaće sve fleksibilniji, dok će se stambeni prostori prilagođavati radu od kuće.
Ko zna, možda ovaj globalni prisilni eksperiment rada od kuće može biti katalizator zdravijeg budućeg odnosa između nas i našeg radnog mesta.
Odstupanje od tradicionalne tipologije kancelarije jeste koncept coworkinga. Jedna od najvećih coworking kompanija jeste WeWork – osnovana 2010. – koja poslednjih godina beleži nagli rast. Ove ideje dobile su snagu u maju 2018. godine kada je Bjarke Ingels proglašen za novog glavnog arhitektu WeWorka. Potom je meksički arhitekta Michel Rojkind postao je novi viši potpredsednik za arhitekturu. Coworking se može pokazati kao najefikasniji kompromis između tradicionalnog i daljinskog rada: tamo gde visoko opremljene kancelarije omogućavaju zaposlenima da efikasno rade sa kolegama širom sveta, a da pritom ne trpe fizičku izolaciju i usamljenost koja se često ističe kao glavna zamerka daljinskog rada.
8 sati na poslu stvar prošlosti
Takođe, stalno rastuća stopa tehnoloških promena koje viđamo u gotovo svim glavnim industrijama mogla bi zahtevati potpuno preispitivanje načina na koji radimo i živimo jedni sa drugima. Možda će biti potrebno da arhitekte dizajniraju novu, još uvek ne realizovanu tipologiju prostora koja spaja digitalno i fizičko, lokalno i globalno, radno i životno, čime će koncept okupljanja zaposlenih u jednoj zgradi 8 sati dnevno postati stvar prošlosti. To samo po sebi dovodi do pitanja šta će se desiti sa prostorima klasičnih kancelarija. Možda da se pretvore u fabrike u srcu grada?
Već smo primetili radikalne promene u tipologiji kancelarije tokom vremena. Kancelarije otvorenog plana prvi put su se pojavile 1940-ih, a sada čine 70% svih kancelarija na svetu. Nekada obeležje tehnološkog buma iz 1990-ih, otvoreni plan postao je kontroverzan izbor organizacije poslovnog prostora, sa postavljenim pitanjima o njegovom uticaju na mentalno zdravlje, produktivnost ali i po pitanju grejanja i hlađenja takvih prostora. U međuvremenu, usponom .com kompanija tokom 2000-ima stvorio je nove radne prostore koji je kombinuju posao i igru, gde su kancelarije postale simbol mladosti i spontanosti kompanije.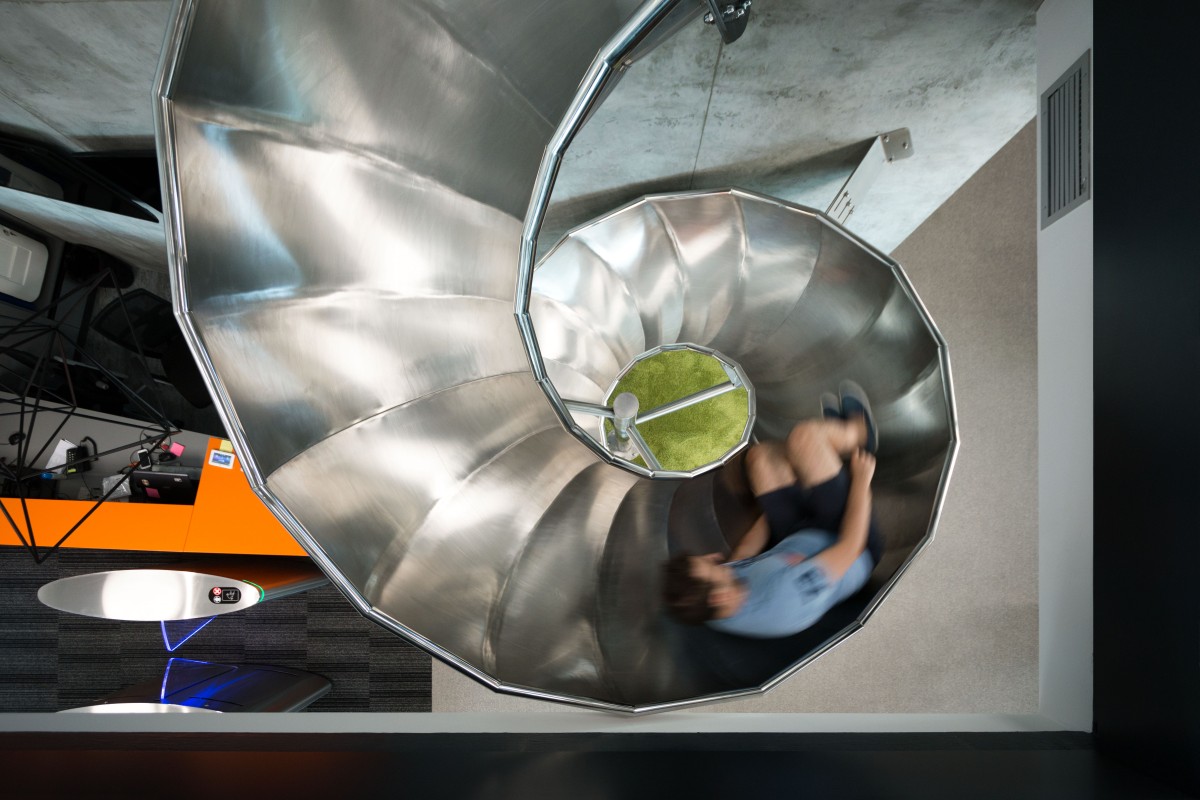 Katalizator novih ideja
Ako se trendovi nastave, naredna arhitektonska revolucija u projektovanju kancelarijskih prostora možda će biti uzrokovana odbacivanju tradicionalnog rada, bilo kroz automatizaciju ili radom na daljinu. Ovaj prelaz sa kolektivnog na daljinski rad, i arhitektonski odgovor na ovaj trend, bio je prisutan mnogo pre nego što ga je koronavirus to pitanje stavio u prvi plan. Ko zna, možda ovaj globalni prisilni eksperiment rada od kuće može biti katalizator zdravijeg budućeg odnosa između nas i našeg radnog mesta, zaključuje Nial Patrick Walsh.
Kad ste već ovde…