Materijali
Zašto će lamelirano drvo spasiti arhitekturu, ali i njenu prirodnu okolinu
Što više budemo gradili drvetom, to ćemo više pošumljavati!
U svojoj novoj knjizi "100 Projects UK CLT", autor Anthony Thistleton predstavio je tačno 100 inovativnih projekata od lameliranog drveta. Projekti su mahom napravljeni u Velikoj Britaniji koja važi za pionira u upotrebi precizno projektovanih drvenih modula.
– Što više budemo koristili lamelirano drvo u građevinarstvu, uspevaćemo da skladištimo više ugljenika i time stvorimo uslove za ponovno pošumljavanje. Češća sadnja drveća jedan je od realnih načina da smanjimo nivo ugljendioksida u našoj prirodnoj okolini, i to će se desiti samo ako usmerimo potražnju ka održivim proizvodima. Ovo je kritično vreme u borbi protiv nepovratnih klimatskih promena, a upotreba lameliranog drveta u građevinarstvu doslovno ima potencijal da spasi planetu" – objašnjava Thistleton, a prenosi TreeHugger.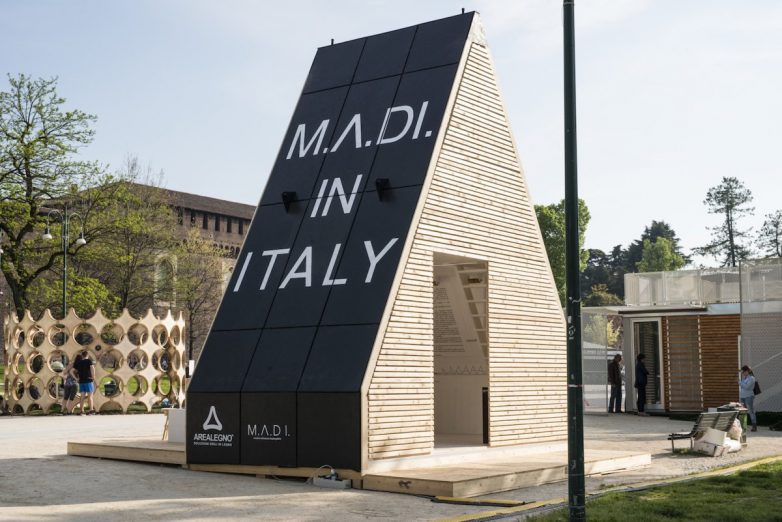 Gradnja lameliranim drvetom je brža, bolja i efikasnija od tradicionalnih metoda, a pritom dozvoljava pravljenje hrabrijih formi
Rukovodilac studija Waugh Thistleton Architects smatra da je gradnja lameliranim drvetom brža, bolja i efikasnija od tradicionalnih metoda, a pritom može igrati veliku ulogu u rešavanju problema koje sa sobom nose klimatske promene. Korišćenjem ovog materijala se, naime, nadoknađuju potencijalne emisije iz materijala kao što su beton i čelik. Međutim, da bi se ovo postiglo, neophodna je pravilna organizacija šuma i njihovog kapaciteta.
Inače, lamelirano drvo je građevinski materijal koji se dobija od tankih dasaka jednake širine postavljenih jedne preko druge, a međusobno su spojene lepkom. Ovaj materijal ima mehaničke karakteristike koje su ujednačenije od mehaničkih karakteristika klasičnog drveta. Samim tim, izrada konstrukcija i elemenata od lameliranog drveta predstavlja strogo kontrolisani tehnološki postupak koim se dobijaju industrijski proizvodi standardizovanog kvaliteta.
Njegove beneficije šarmantno su opisane u ovoj ilustraciji:
Što više gradimo drvetom to više pošumljavamo
Dok rastu, drveća apsorbuju CO2, ali ovaj proces prestaju kada ona dostignu određen nivo zrelosti. Ako ih posečemo, na njihovom mestu možemo da zasadimo novo drveće i nastavimo ciklus ugljenika. Izgradnjom drvenih kuća možemo da skladištimo ugljenik na duže vreme, a lamelirano drvo nam omogućava da gradimo više kuća i time čuvamo više ugljenika. Ovim se takođe smanjuje i upotreba štetnih materijala. Što više budemo gradili drvetom, porašće i potreba za ovim materijalom na tržištu. Sve to može da dovede do pošumljavanja planete… što je, uostalom, jedini način da zaustavimo globalno zagrevanje.
Thistletonovu knjigu možete besplatno skinuti i pročitati OVDE.
Pogledajte neke projekte od lameliranog drveta: