Razlog ovog osvrta je pre svega neopravdana floskula da domaća arhitektonska scena ne postoji i da se u Srbiji već neko vreme ne rađaju ostvarenja dostojna pažnje, kaže istoričar umetnosti Marko Stojanović.
Nakon nekoliko godina praćenja aktuelnih dešavanja, sa obaveznim osvrtom na nekadašnje arhitekte i njihova ostvarenja, odlučili smo da po uzoru na marljive hroničare srpske/jugoslovenske scene, napravimo jedan sveobuhvatni presek domaće autorske scene. Najpre na polju arhitekture, a zatim i dizajnu enterijera i komadnog nameštaja. Razlog ovog osvrta je pre svega neopravdana floskula da domaća arhitektonska scena ne postoji.
Iako scenom dominira poznata Beogradska škola, pokazaćemo da je veći broj objekata nastao izvan prestonice.
Takođe, Sve se više priča da nas na ovom polju dosta pretiču komšije iz Hrvatske, što nije baš u potpunosti tačno. Istina, njihove starije arhitekte (rođene 50-ih i 60-ih godina) su ranije prihvatile savremene svetske tendencije i počele svesrdno da ih plasiraju klijentima, dok su taj novi talas kod nas probile nešto mlađe generacije (rođene 70-ih i 80-ih godina). Ovaj novi pravac karakteriše konačno napuštanje posmodernih/investitorskih momenata i povratak nešto više modernim načelima. Tu su i pročišćenja u vidu skandinavskih i japanskih minimalističkih uticaja, ali i povratak drvetu i kamenu kao osnovnim prirodnim materijalima. Naravno, sve ovo ponekad začinjeno sa elementima regionalizma. Ovim se vraćamo na trasu posleratne jugoslovenske scene, koju je već početkom 60-ih godina karakteriše pluralizam arhitektonskih uzora i ostvarenja. Takođe, pokazaćemo da iako scenom dominira poznata Beogradska škola, da je veći broj objekata nastao izvan naše prestonice.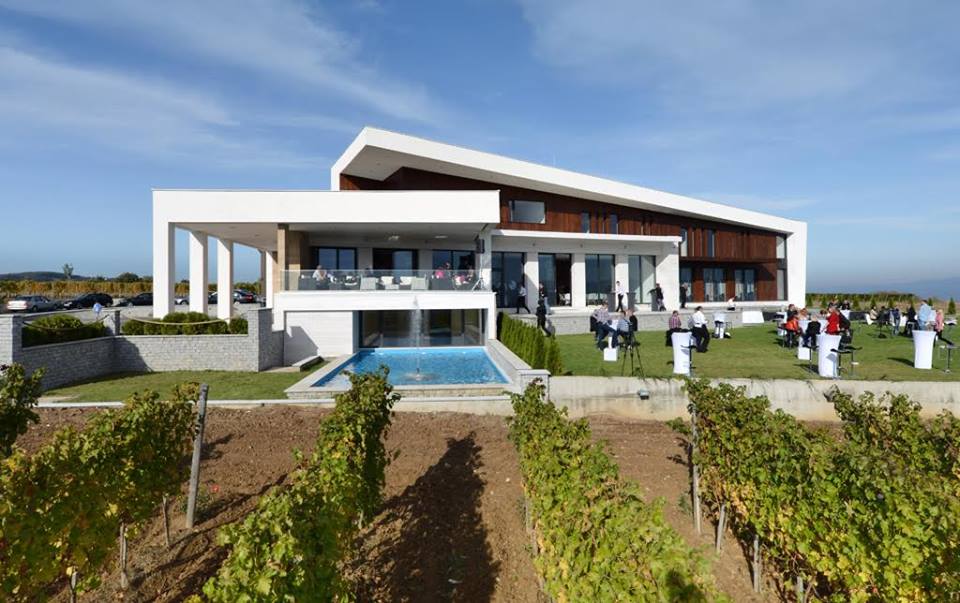 U prikupljanju informacija za pisanje ovog teksta dobio sam svesrdnu pomoć od strane portala Super prostor i tekstovima koje su pisali arhitekta i scenograf Nebojša Antešević i arhitekta Dragan Marković. U finalnom odabiru najznačajnijih arhitekata i projektnih biroa imao sam pomoć stručne platforme i portala Impressence.rs, koji vodi arhitekta Luka Mladenović. Prva dvojica kolega se već uveliko ostvaruju na polju teorijskog, kritičkog, naučnog i projektantskog rada, dok se Mladenović pored vođenja spomenute platforme uveliko bavi projektovanjem, pa je primarni rezultat ovog truda i objekat vinarije u Smederevu (koautor arh. prof. Milorad Mladenović). U projektovanju vinarija, to jest objekata vinske industrije svoju afirmaciju doživljavaju i braća arhitekte Luka Pantić i Aleksa Rogan iz biroa ARX VIEW, koji su autori nove zgrade vinarije Temet. Njima se mogu pridružiti arhitekte iz projektnog biroa RE:A.C.T., Grozdana Šišović, Dejan Milanović, Srđan Tadić, Nevena Balalić i Zoja Milić, koji u poslednjih par godina odnose prve nagrade na arhitektonski konkursima i uveliko izvode svoje arhitektonske zamisli u Beogradu i Srbiji.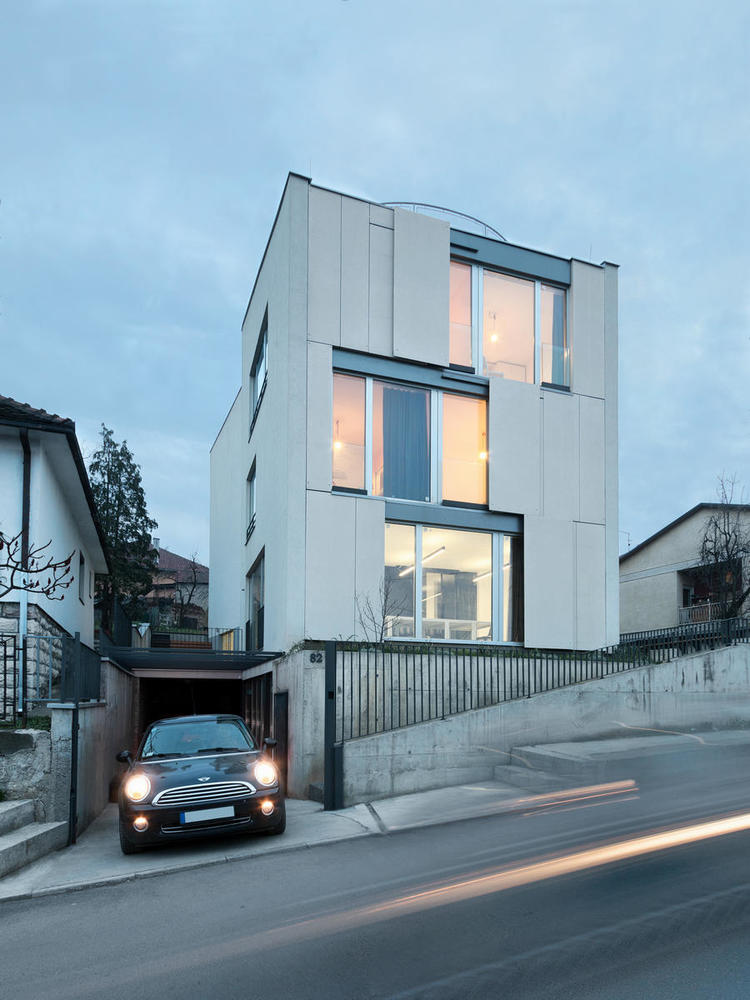 Domaće tržište je u deficitu sa dovoljno imućnim investitorima, koji pored novca moraju imati i poverenje u arhitekte i njihove stručne zamisli.
Kako ove projektne biroe predvode autori rođeni 70-ih godina, red je da se među njih uvrste i arhitekte iste generacije koje dolaze iz Niša. To je KONTRAstudio na čelu sa arhitektama Zoranom Nikolićem i Miroljubom Stankovićem, čiji inovativni stambeno-poslovni objekti uveliko osvežavaju nišku arhitekturu. Beogradska škola iznedrila je i mlađe generacije koji se hrabro probijaju na surovom domaćem tržištu. Tu je biro Remorker na čelu sa arhitektama Markom Korošecom i Dušicom Oparnicom, koji se uveliko ostvaruju na polju objekata na vodi (splavovi i vikendice), ali i stambeno-poslovnih objekata koji se izvode širom Beograda.
Nešto mlađu ekipu čini projektni biro Ured, na čelu sa arhitektama Nikolom Milanovićem, Bojanom Marković, Davidom Bilobrkom, Ivanom Jevremović i Hristinom Stojanović, koji su svoja najznačajnija arhitektonska ostvarenja izveli u Kragujevcu. U istom gradu deluje i Studi Simović, koji vode bračni par Petar i Marija Simović, koji se već uveliko menjaju sliku Kragujevca i njegove okoline kroz mnogobrojne stambene, poslovne i komercijalne objekte. Pravo osveženje za vanprestroničku scenu je i mladi arhitekta Vuk Andrić iz Ćuprije, a koji se istakao po projektu VIVO shopping parka u Jagodini.
Predstavnici alternativne struje svakako su arhitekte iz projektnog biroa Autori, koji čine Dijana Novaković, Maja Trbović, Aleksandra Nikitin i Dušan Nenadović. Iako osnovani u Beogradu, priliku da pokažu svoje revolucionarne ideje dobijaju na projektovanju kompleksa u Mokrinu. Kada smo već u Vojvodini, ne smemo izostaviti mlade kolege iz novosadskog projektnog biroa ModelArt, koji čine arhitekte Dejan i Jelena Mitov i Krsto Radovanović, kojima se uveliko izvode stambeni, poslovni i komercijalni objekti širom Srbije. Na kraju, ali ništa manje značajni, bračni par arhitekte Tijana i Andreja Mitorvić, koji su trenutno u Kini, ali koji su pre odlaska ostavili vredno ostvarenje u vidu planinske vikendice na Divčibarama, koja je samo u poslednjih godinu dana odnela nekoliko vrednih nagrada na domaćim i regionalnim arhitekotnskim smotrama.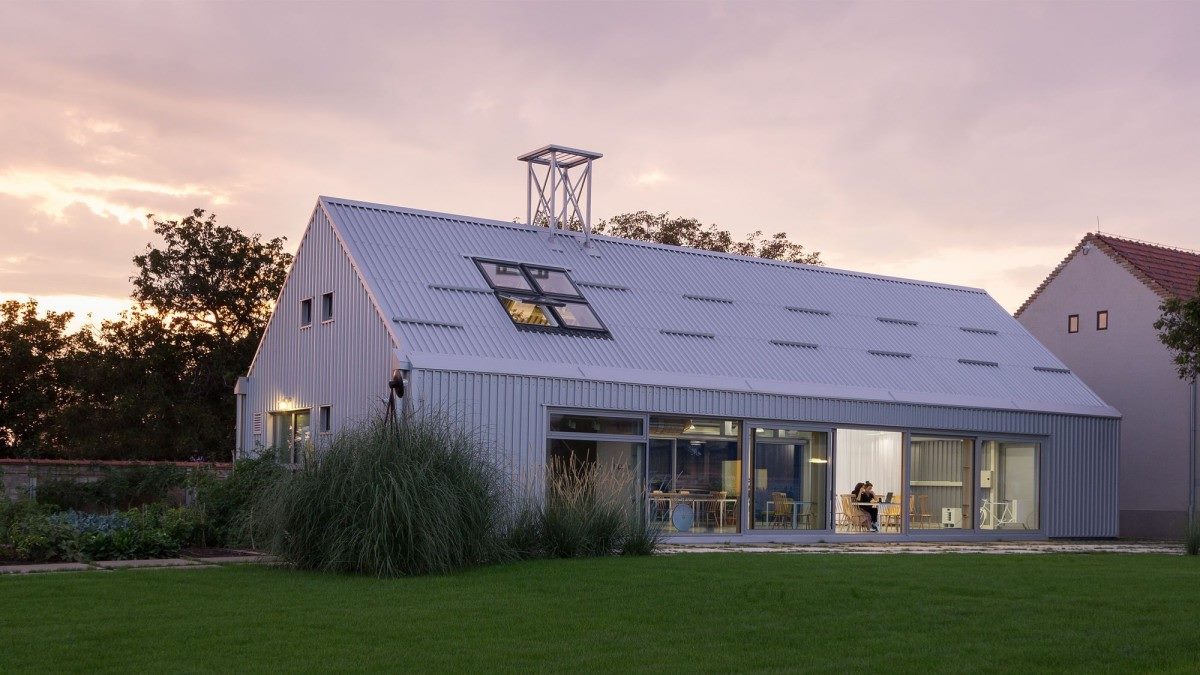 Naravno, ove vredne arhitekte bave se i drugim poslovima, ali zbog obima teksta nisam u mogućnosti da pojedinačno stavim akcenat na svakog od njih. Uglavnom je to projektovanje enterijera, pedagoški rad na nekom od univerziteta, dizajn nameštaja, a neki se uspešno bave izradom maketa. U Srbiji posluje i na desetine projektnih biroa i pojedinaca čiji rad se ne vidi, to jest, koji izrađuju projekte za inostrane partnere, a koji se izvode pod tuđim potpisom. Oni nisu ništa manje inovativni, ali jednostavno ne žele ili ne mogu da se snađu na domaćem tržištu koje je po tradiciji konstantno u deficitu sa dovoljno imućnim investitorima, koji pored novca moraju posedovati svest i osećaj za kreativno, odnosno poverenje u arhitekte i njihove stručne zamisli.
Sledeći deo: enterijeristi!
[accordion title="O autoru teksta" close="0″]
Marko Stojanović, diplomirani istoričar umetnosti, vlasnik je jedinstvenog showrooma Shamliza u Beogradu. Aktivno se bavi temama arhitekture i urbanizma u glavnom gradu.[/accordion]