Izdvojeno, Materijali
Bakar je jedini građevinski materijal koji ubija viruse. Zašto ga više ne koristimo?
Svetske civilizacije su se vekovima oslanjale na antimikrobna svojstva bakra. Ali, on danas više nije u čestoj upotrebi. Kako smo uopšte došli do toga da se ovaj fantastičan materijal praktično izbaci iz upotrebe?
Na ovo i mnoga druga pitanja o prednostima bakra (i to posebno u doba pandemije) piše novinar Mark Wilson za Fast Company. Budući da smatramo da je ovo neverovatno bitna tema u kontekstu situacije u kojoj se trenutno nalazimo, njegov tekst "Bakar ubija koronavirus. Zašto nam površine nisu obložene njime?" prenosimo u celosti.
U Kini su ga zvali qi i predstavljao je simbol zdravlja. Egipćani su ga zvali ankh i smatrali su ga simbolom večnog života. Za Feničane, bio je sinonim za Afroditu, boginju ljubavi i lepote. Ovako su antičke civilizacije govorile o bakru, materijalu kojem su kulture širom sveta pristupale kao vitalnim za ljudsko zdravlje, i ta praksa trajala je preko 5000 godina.
Bakar je prirodni, pasivni, antimikrobni materijal koji može da sterilizuje površinu bez potrebe za strujom ili izbeljivačem.
Kada virus gripa, bakterije kakva je E. coli, stafilokoke poput MRSA, ili pak koronavirusi dospeju na većinu tvrdih površina, oni na njima mogu da žive četiri do pet dana. Ali kada se potencijalni izazivači bolesti nađu na bakru ili na legurama bakra poput mesinga, oni umiru za svega nekoliko minuta.
"Videli smo kako se virusi prosto rasprše", kaže Bill Keevil, profesor zaštite životne sredine na Univerzitetu u Sauthemptonu. "Kada slete na bakar on ih jednostavno degradira".
Iz ovog razloga,  ni ne treba da čudi što ljudi u Indiji piju iz bakarnih šolja i džezvi već milenijumima. (Napomena: isto važi i za fildžane i slično posuđe iz Turske i naših prostora). Čak se i u SAD pijaća voda doprema do domova u bakarnim cevima.
U suštini, bakar je prirodni, pasivni, antimikrobni materijal. Može da sterilizuje površinu bez potrebe za strujom ili izbeljivačem.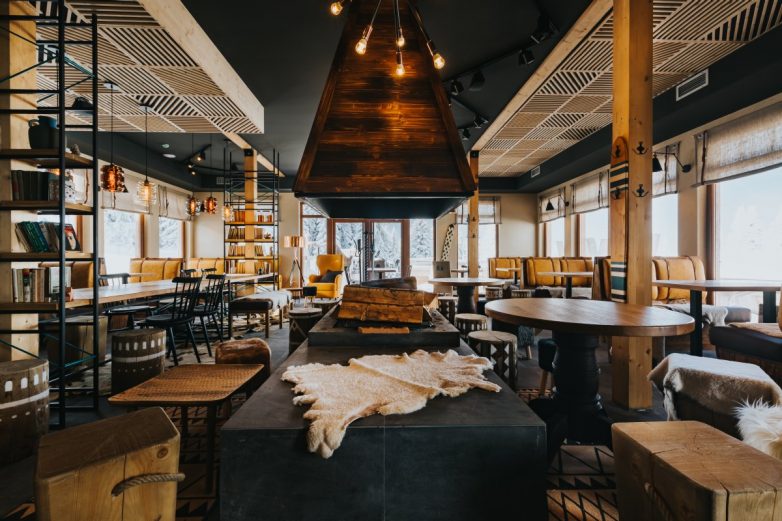 Nekad i sad: Bakar u građevinskoj industriji
Bakar je kao građevinski materijal postao naglo popularan tokom industrijske revolucije i koristio se pri izgradnji predmeta, spojnica i zgrada. Bakar je i dalje u širokoj upotrebi u elektrodistribuciji – materijal se, naime, pokazao kao efikasan provodnik, tako da danas tržište bakra ipak raste.
Ali, talas novih građevinskih materijala sa početka 20. veka praktično je izbacio bakar iz primene. Plastika, kaljeno staklo, aluminijum i nerđajući čelik smatraju se modernim materijalima i koriste se za proizvodnju apsolutno svega, od arhitektonskih objekata do telefona. Mesingane kvake i rukohvati takođe su izašli iz mode jer su se arhitekte i dizajneri odlučili za elegantnije (a često i jeftinije) materijale.
Keevil smatra da je došlo krajnje vreme da bakar vratimo u javne prostore, naročito u bolnice. Danas kada se suočavamo sa pandemijama globalnih razmera, bakar bi trebalo da koristimo u zdravstvenim ustanovama, prevozu, pa čak i u svojim domovima. Iako je sada već kasno da pokušamo da sprečimo širenje koronavirusa, bilo bi preporučljivo da počnemo da na ovaj način razmišljamo o prevenciji širenja naredne pandemije.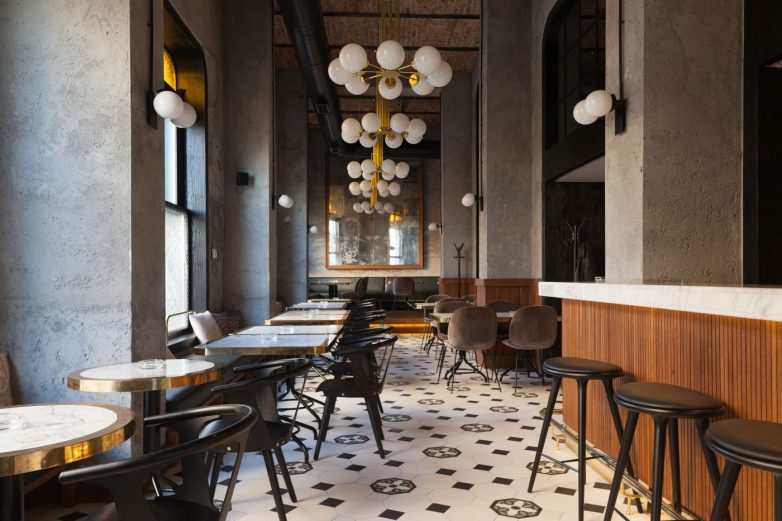 Benefiti bakra u brojkama
Trebalo je da predvidimo ovo što nam se dešava, no to ne znači da neko pre nas to nije već učinio.
Još 1983. godine, istraživačica iz oblasti medicine, Phyllis J. Kuhn, napisala je prvi članak u kojem se javno kritikuje nedostatak bakra u zdravstvenim ustanovama. Naime, tokom vežbe higijene u Medicinskom centru Hamot u Pitsburgu, studenti su brisali razne bolničke površine, uključujući činije u toaletima i kvake na vratima. Kuhn je tom prilikom primetila da su toaleti čisti od mikroba, dok su neki drugi stalni elementi bili posebno prljavi i da su se na njima razvijale opasne bakterije.
"Glatke i blistave kvake od nerđajućeg čelika i potisne ploče izgledaju besprekorno čisto na vratima bolnice. Nasuprot tome, kvake i  ploče od zatamnjenog mesinga izgledaju prljavo i zagađujuće ", pisala je. "Ali, čak i kada je zamrznut, mesing (legura koja se dobija kombinacijom 67% bakra i 33% cinka) ubija bakterije, dok nerđajući čelik (čini ga oko 88% gvožđa i 12% hroma) tek pomalo sprečava razvoj bakterija."
Kuhn je članak završila jednostavnim smernicama koje bi čitav zdravstveni sistem trebalo da sledi. "Ako se bolnica renovira, pokušajte da zadržite stare mesingane okove ili ih restaurirajte; ako su vam okovi od od nerđajućeg čelika, vodite računa da se svakodnevno dezinfikuju, posebno u zonama intenzivne nege."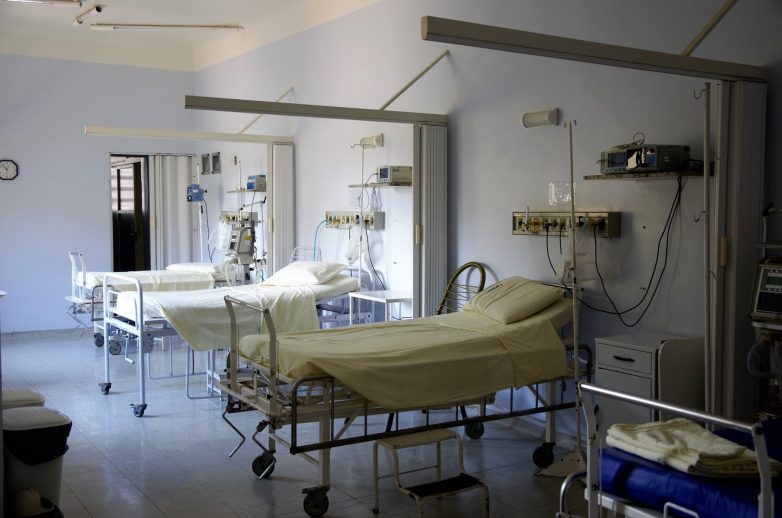 Nova istraživanja pokazuju odlične rezultate
Nekoliko decenija kasnije, uz finansijsku podršku Udruženja za razvoj bakra, Keevil je nastavio Kuhnovo istraživanje i došao do novih zaključaka. Radeći u laboratoriji sa nekim od najopasnijih patogena na svetu, dokazao je da bakar ne ubija samo bakterije, več i viruse. Godine 2015. je demonstrirao ovaj fenomen uz pomoć koronavirusa 229E (prethodnika COVID-19).
To je izgledalo ovako: Keevil prvo umoči bakarni tanjir u alkohol kako bi ga sterilisao, a potom u aceton da bi se oslobodio svih stranih ulja. Nakon toga, stavi se nešto patogena na površinu tanjira koja nakon samo nekoliko trenutaka postane suva. Uzorak ovako stoji nekoliko minuta do nekoliko dana, a zatim se strese u kutiju punu staklenih perli i tečnosti. Staklene kuglice strugaju bakterije i viruse u tečnost, da bi se na kraju uzeo uzorak tečnosti i proverilo prisustvo patogena. U drugim slučajevima, Keevil je razvio metode mikroskopije koje mu omogućavaju da gleda (i snima) patogen koji se bakrom uništava onog trenutka kada iskoči na površinu.
Rezultati istraživanja pokazali su da upotreba legure bakra u bolnicama smanjuje stopu infekcija za 58%.
Keevil kaže da ga konačni efekat njegovih eksperimenata podseća na magiju, iako se radi o pravom naučnom postupku. Kada virus ili bakterija udari u tanjir, preplave ga joni bakra. Ti joni prodiru u ćelije i viruse poput metaka. No, bakar ne ubija samo te patogene – on ih uništava iznutra, sve do nukleinskih kiselina ili reproduktivnih matrica.
"Nema šanse za mutaciju (ili evoluciju) jer se svi geni uništavaju", kaže Keevil. "To je jedna od stvarnih prednosti bakra." Drugim rečima, korišćenje bakra ne predstavlja rizik od, recimo, preteranog propisivanja antibiotika. To je samo dobra ideja.
Rezultati testiranja na terenu podjednako obećavajući
Drugi istraživači pozabavili su se pitanjem benefita bakra u medicinskom kontekstu i van laboratorije. Ova istraživanja obuhvatila su, naravno, kvake na vratima u bolnicama, ali i bolničke krevete, naslone za ruke na stolicama, te stalke za infuziju.
Godine 2015, američko Ministarstvo odbrane finansiralo je istraživanje pri kojem su se proredile stope infektivnosti u tri različite bolnice. Rezultati istraživanja pokazali su da upotreba legure bakra u bolnicama smanjuje stopu infekcija za 58%. Slična studija organizovana je na odeljenju intezivne nege u okviru jedne pedijatrijske bolnice , i rezultati tog projekta pokazali su se podjednako impresivnim.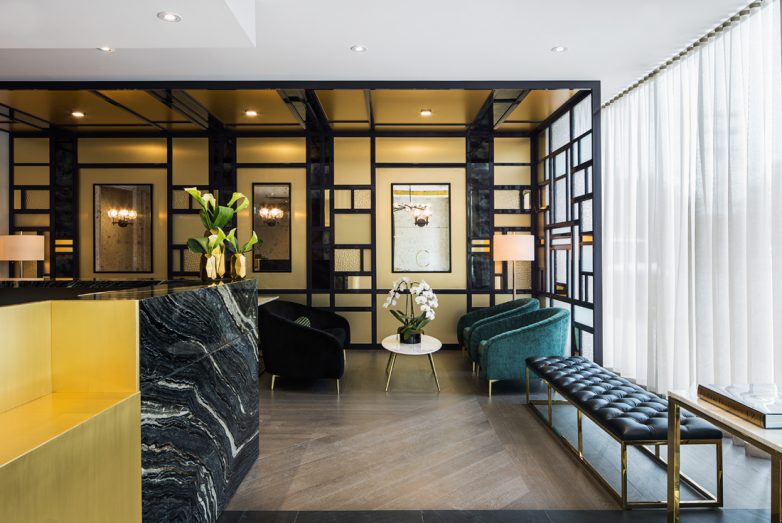 Večita problematika: Cena proizvodnje bakra
Ali, šta je sa troškovima? Bakar je oduvek bio daleko skuplji od plastike i aluminijuma, pa čak i od čelika. No, uzmimo u obzir da infekcije nastale u bolnicama koštaju zdravstveni sistem SAD i do 45 milijardi dolara (i, na ogromnu žalost, oko 90.000 života) godišnje, i shvatićemo da je cenu proizvodnje bakra besmisleno porediti sa ovako poražavajućim podacima. 
Keevil smatra da odgovornost treba da snose projektanti koji odlučuju o izboru materijala u novim projektima. Bakar je prvi (i zasad jedini) antimikrobni građevinski materijal u SAD kojeg je odobrila EPA – Agencija za zaštitu životne sredine. Štaviše, EPA i udruženja iz industrije bakra su registrovale oko 400 legura ovog metala do sada. Za razliku od njih, kompanije sa tržišta srebra pokušale su svojevremeno da dokažu da i srebro sadrži antimikrobna svojstva ali u tome nisu uspele, pa su bile čak i novčano kažnjene.
"Pokazali smo da je bakar-nikl jednako dobar kao mesing u ubijanju bakterija i virusa. A bakarni nikl ne treba da izgleda kao stara truba; ne razlikuje se od nerđajućeg čelika", kaže Keevil.
Što se tiče preostalih zgrada u svetu koje nisu obnovljene iz razloga da se ne bi oštetili stari bakarni sanitarni čvorovi, Keevil ima poseban savet: "Šta god radili, ne uklanjajte bakar. To je nešto najbolje što imate!"
Kad ste već ovde…