Urbanizam
Grad koji je pre 25 godina bankrotirao, danas je jedan od najboljih mesta za život
Da bi se smanjila cena nekretnina, u danskoj prestonici prave se nova ostrva nasipanjem zemljišta koje je iskopano gradnjom novih linija metroa.
U Srbiji postoji uvreženo mišljenje da je sistem nefunkcionalan, da je gotovo nemoguće bilo kakav projekat sprovesti po planu i sa uspešnim ishodom, međutim priča o Kopenhagenu može da vrati nadu. Naime, ovaj grad je bankrotirao 1994. godine pa je od oronulog, industrijskog centra, postao je jedan od najboljih svetskih gradova za život.
Danski urbanista Jakob Matzen, koji je nedavno gostovao u Muzeju šabačkih Jevreja u Šapcu, otpočeo je svoje predavanje fotografijom luke u kojoj građani opušteno plivaju. To je pre 40 godina bilo nezamislivo jer je voda bila toliko zagađena da je kupanje bilo, blago rečeno, nebezbedno. U to nas je uverio i ambasador Danske Anders Christian Hougard, koji je takođe prisustvao skupu kao i otvaranju izložbe "Savremena danska arhitektura" na nedavno rekonstruisanom gradskom trgu, a koji je u tom periodu živeo u ovom gradu. Kopenhagen danas ima očišćenu i uređenu luku u kojoj stanovnici uživaju, kao i odličnu infrastrukturu i urbanističku politiku koja akcenat stavlja na bicikliste i pešake.
Pre 40 godina bilo je nezamislivo videti kupače u gradskoj luci, koja je bila veoma zagađena, a danas je to normalna slika.
Jakob Matzen objašnjava kako je nakon bankrota grada pre 25 godina, zemljište Kopenhagena prebačeno u vlasništvu organizacije By & Havn ali da grad ipak poseduje 95% njenih deonica. Nakon uspostavljanja ovakve organizacije, počinje preporod grada. Kopenhagen se trenutno nalazi pod upravom glavnog gradonačelnika i šest dodatnih gradonačelnika iz različitih oblasti.
Planiranje u Danskoj je sada jasno definisano kroz tri nivoa, odnosno nacionalni program planiranja, zatim gradski i naravno lokalni, koji nije od ništa manjeg značaja. U sam proces planiranja uključeni su investitori, administracija, političari, kao i građani i svako ima jasno definisanu ulogu, te svaki lokalni plan od početka do kraja traje između 45 do 60 nedelja. Naravno, tokom svakog pojedinačnog projekta postoje pregovaranja između investitora i gradske uprave, ali se zadati okviri i pravila moraju poštovati.
Čovek i priroda kao mera proporcije
Čovek i njegove potrebe, kao i stanje njegovog duha bili su od izuzetnog značaja za urbanističku i arhitektonsku transformaciju Kopenhagena. Panorama grada, kakva je nekada bila, nije se značajno izmenila. Novi objekti uglavnom ne prelaze četiri do pet spratova, osim novih posebno značajnih gradskih građevina, koje su nešto veće visine i gabarita.
Značajan element Kopenhagena je voda. Osim luke, koja je uređena na način da se u njoj danas može neometano kupati, postoje i mnogobrojni vodeni kanali. Naime, stanovnici Kopenhagena neretko imaju problem sa znatnim količinama padavina, tako da je posebna studija bila usmerena na stvaranje malih kanala kroz grad koji bi što efikasnije sakupljao kišnicu koja se potom vraća u sistem.
Danci su poznati po brizi za održivost, pa je tako i kroz projekat transformacije Kopenhagena utkan niz projekata iz ove oblasti, poput beskrajnih polja vetrenjača, ali zelenih krovova na restoranima koji na vrhu objekta imaju bašte gde uzgajaju biljke i povrće za svoje potrebe.
I naravno bicikl kao glavni akter čitave priče
S obzirom na činjenicu da 50 posto stanovnika Kopenhagena svakodnevno koristi bicikl kao prevozno sredstvo, od izuzetnog značaja je bilo oformiti funkcionalan sistem za bicikliste u gradu. Saobraćajnice su potpuno preuređene kako bi se stvorilo dovoljno prostora za biciklističku stazu na kojoj će se biciklisti osećati sigurno. Jakob je istakao da je osećaj sigurnosti kod biciklista i pripadanje gradu bio primarni element kojim su se vodili. Saobraćaj je tako uređena da kada padne sneg, prvo se čiste biciklističke staze, zatim trotoari pa onda tek saobraćajnice, jer stanovnici Kopenhagena koriste bicikl po svim vremenskim uslovima.
Kada padne sneg, prvo se čiste biciklističke staze, zatim trotoari pa onda tek saobraćajnice.
Tokom transformacije grada velika pažnja je bila usmerena na mobilnost u gradu, odnosno na organizovanje kretanja tako da se mogu kombinovati različiti vidovi transporta, pa se sada, na primer, može biciklom neometano ući u voz.
Jakob je tokom predavanja istakao da su stanovnici Kopenhagena u različitim životnim aspektima prepoznali benefite korišćenja bicikla kao prevoznog sredstva. Vožnja biciklom je brz i efikasan vid transporta u Kopenhagenu, svakako je jeftin i pozitivno utiče na zdravlje, a tu je i ekološki faktor.
Takođe, kako bi građani imali što efikasniji sistem mobilnosti, preko gradskih kanala je izgrađen veliki broj pešačkih i biciklističkih mostova, čiji je dizajn doprineo novom karakteru grada.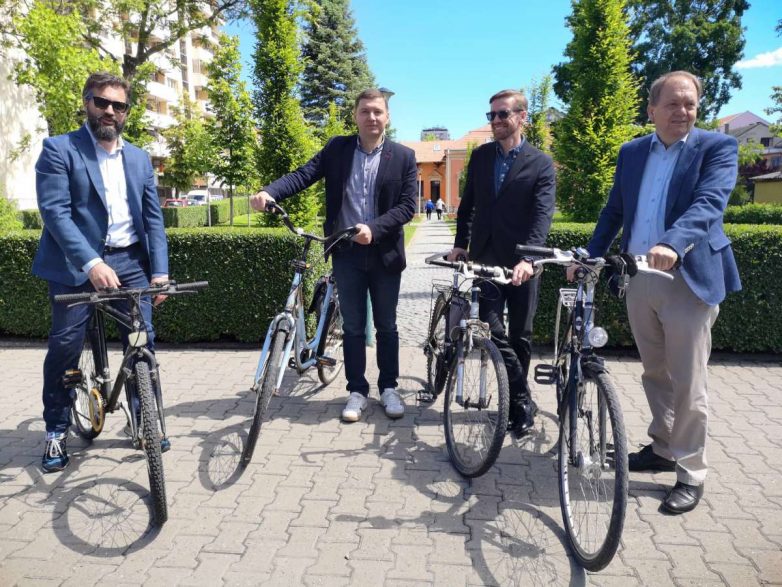 Recept za smanjenje cene nekretnina
Pošto se Kopenhagen nalazi visoko na listi najboljih gradova za život, on je naravno i magnet za nove stanovnike. Svakog meseca u Kopenhagen se doseli novih 1.000 građana, te se planira da će do 2029. godine populacija ovog grada biti veća za 100.000 ljudi. Ovo, naravno, dovodi do povećanja cena na tržištu nekretnina, pa je sada za kvadrat na atraktivnijim lokacijama u gradu potrebno izdvojiti i 10.000 evra.
Kako bi se izborili sa vrtoglavim porastom cena nekretnina, gradske vlasti su odlučile da izgrade veštačka ostrva na kom će se graditi povoljni stanovi, kao i stanovi za studente. Oni se nadaju da će sa povećanjem broja stambenih jedinica u gradu pasti cena kvadrata. Zanimljivo je da se plan za izgradnju ostrva bazira na sakupljanju zemlje koja ostaje kao višak prilikom izgradnje novih metro trasa. Ta zemlja se skladišti na mesto koje je predviđeno za buduću lokaciju ostrva, tako da su planovi veoma ekološki i promišljeni.
Tokom razgovora sa publikom, nakon predavanja, Jakob je istakao da i u Kopenhagenu kao i u svakom drugom gadu postoji podeljeno mišljenje građana, ali da se pravila i strategije moraju poštovati kako bi se stvorio bolji grad za sve njegove stanovnike.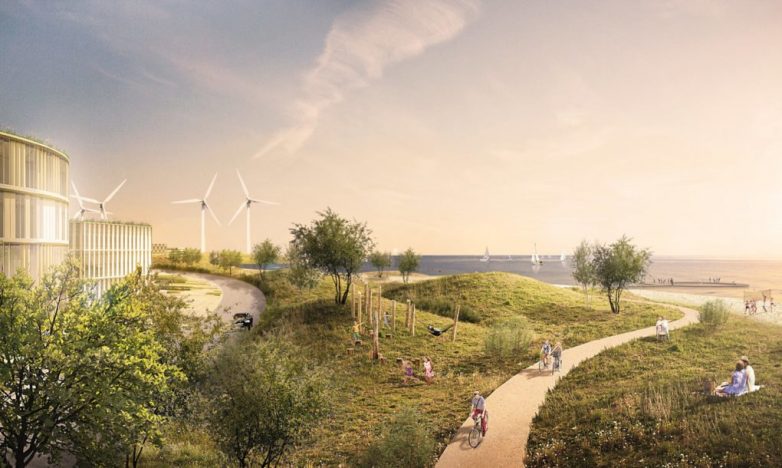 Da li je ovo primenjivo i u Srbiji?
Dakle, ni u Kopenhagenu nije oduvek bilo sve u savršenom stanju, a nije danas nije sve kako bi oni želeli. Bore se sa visokim cenama nekretnina, klimatskim promenama koje na njih imaju izuzetan uticaj, ali njihovi planovi su jasno definisani i ukoliko nastave putem kojim su krenuli svakako ih čeka još svetlija budućnost.
Nama ostaje da verujemo da se i u gradovima Srbiji može desiti ovakva transformacija i to sa pravom jer zašto ne bi i kod nas ova priča postala realnost kada je Kopenhagen  već prošao kroz sličan preobražaj. Naravno, činjenica je da je budžet danske prestonice približan našem državnom budžetu, ali isto tako i drugi svetski gradovi s većim budžetom nemaju napredak kakav je ostvario Kopenhagen. Dakle, sa jasno definisanom strategijom razvoja grada i pravilima igre, kao i jakom voljom i iskrenom težnjom ka višim ciljevima za dobrobit svih građana, moguć je uspešan razvoj jednog grada.
Kad ste već ovde…