Kolumna
Istorija zakočila izgradnju Delta planeta
Kako podići tržni centar na memorijalnom kompleksu Topovske šupe? Poznati arhitekta Ami Mur, Delta Holding i jevrejska zajednica za sada nemaju dogovor.
Ovo je još jedan tekst koji nastavlja diskusiju pokrenutu rušenjem mega marketa Eurosalon/Home Plus, ali i stručnog teksta arhitekte Dragana Markovića, u kojem su predstavljene neke karakteristike urbanog života uz nezaobilazne tržne centre. Da li je njihov sociološki i finansijski uticaj toliko moćan, da svojom izgradnjom nametne svoju neophodnost koja bi bila jača i od istorijskih vrednosti? Kako ljudi žive svoj život i istorije se prisećaju samo u određenim trenucima, a od nje nemaju neku materijalnu korist, potpuno je jasno zašto tržni centri odnose pobedu nad memorijalnim činiocima.
Takva je situacija i u slučaju Delta planeta na Autokomandi, čije se zidanje najavljuje već gotovo jednu deceniju, a koji su kočile najpre nerešena vlasnička struktura lokacije i dobijanje svih građevinskih dozvola, a poslednjih godina i pitanje statusa i budućnosti memorijalnog kompleksa Topovske šupe. Malo ljudi je čulo za ovo mesto, a još manje ima tačne informacije čemu je početkom II svetskog rata služio kompleks vojnih kasarni.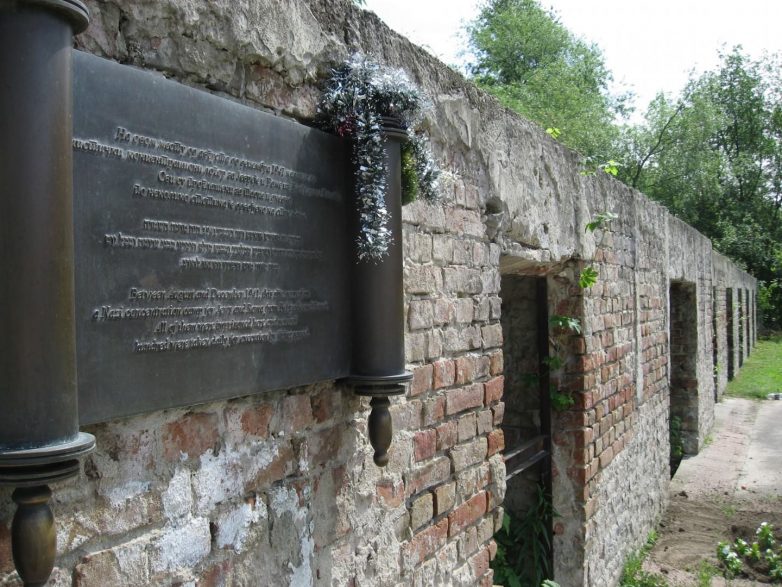 Početkom rata, oko 4.000 Jevreja i Roma je s teritorije današnje Vojvodine, dovedeno i smeštano u ove barake.
Pre oktobra 1941. godine i otvaranja koncentracionog logora Sajmište, tokom leta iste godine, oko 4.000 Jevreja i Roma, dovedenih uglavnom s teritorije današnje Vojvodine, bilo je smeštano u ove barake. Kada je logor Sajmište otvoren, žene i deca su u isti deportovana, dok su svi muškarci pobijeni. Same barake nakon toga nisu imale neku funkciju, jer su svi zarobljenici odvođeni u logore Sajmište i Banjicu.
Nakon rata, ovaj kompleks gotovo je prepušten zaboravu, zato što politički vrh Socijalističke Jugoslavije nije hteo da ozvaniči pobijene Jevreje jer su znali da se u većini slučajeva radilo o predratnom građanskom staležu, koji nije podržavao komunističku ideologiju. Memorijali poput onog u Jasenovcu (arhitekta Bogdanović) bili su toliko veliki, to jest, u njima je pobijeno više stotina hiljada žrtava, da jednostavno nisu mogli biti neobeleženi.
Informacije o dešavanjima na prostoru Topovskih šupa, kako je ovaj kompleks kasnije dobio ime, nakon Drugog svetskog rata, imala je Jevrejska zajednica i poneki ratni svedoci ili istoričari. Neznanje je bilo toliko da je država 1994. godine, postavila jednu tablu na tramvajski depo u Bulevaru revolucije/Kralja Aleksandra, jer su imali pogrešne informacije da su se na tom mestu nalazile logoraške barake. Greška je ispravljena 2006. godine, nakon otvaranja Spomen-parka Topovske šupe.
Izraelski arhitekta u potrazi za rešenjem
Nakon gotovo jedne decenije, projekat Delta planeta je doživeo nekoliko varijanti, do poslednje, kada na scenu stupa izraelski arhitekta Ami Mur. Od prethodne zgrade, s nešto više zaoštrenom fasadnom strukturom, došlo se do zarundovane forme, oblikovane karakterističnim pseudobrisolej rebrima, koja se lepezasto prostire duž cele fasade šoping mola – detalji koji se pojavljuju kod Ada mola čija je izgradnja u toku.
Da li je ovo bio kec iz rukava našeg biznismena Miroslava Miškovića, koji je za potrebe rešavanja problema jevrejskog memorijala upošljava upravo poznatog jevrejskog arhitektu? Naravno da je to u ovom slučaju puka koincidencija, jer ako se malo prisetimo, prvi veliki tržni centar – Delta siti, koji je izgradio Miroslav Mišković, projektovan je od istog arhitekte – Ami Mura. Međutim, kada je u pitanju jevrejska zajednica u Beogradu, improvizovana ili neprimerena rešenja zaista ne dolaze u obzir.
Jedan od predloga arhitekte Mura bilo je da se u deo jedne od fasada Delta planeta, ugradi deo zida koji bi time činio memorijal jevrejskim žrtvama i ukazivao na mesto mučenja i pogibije logoraša. Ovo je jevrejska zajednica odbila jer se time ceo slučaj postavlja u ravan konzumerske banalizacije istorije i njenih protagonista.
Ni izmeštanje baraka ne dolazi u obzir jer bi se samo jedna mogla izmestiti – druga se nalazi na trasi buduće saobraćajnice.
Drugo rešenje, koje podrazumeva izmeštanje baraka, to jest, njihova verna rekonstrukcija na poziciji koja se nalazi u blizini sadašnje, sa sve postojećim ostacima zida koji predstavlja okosnicu memorijala, isprva je naišao na razumevanje kod jevrejske i romske zajednice. Međutim, ispostavilo se da po projektu postoji mesto za rekonstrukciju samo jedne od baraka, dok bi druga bila trajno srušena jer se nalazi na trasi budućeg saobraćajnog rešenja unutrašnjeg magistralnog prstena.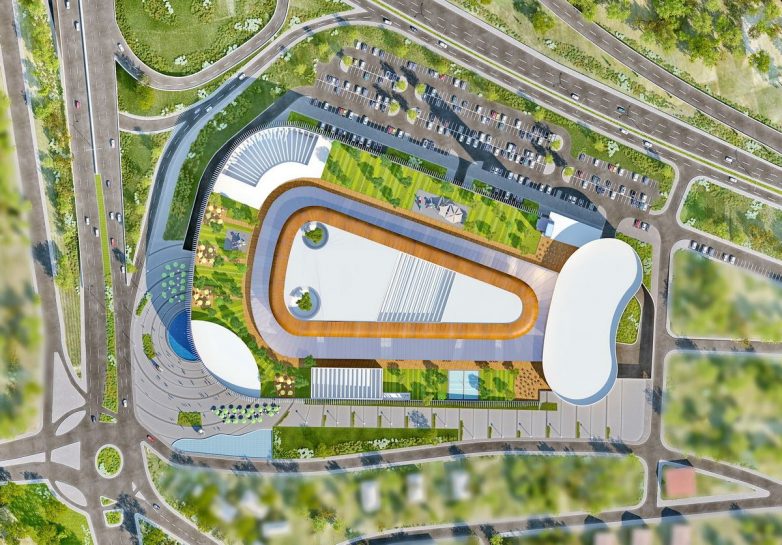 Iz Delta Holdinga su se oglasili nadležni, zajedno sa arhitektom Murom, koji je sa posebnom pažnjom prišao celom problemu i koji želi da pronađe rešenje koje bi zadovoljilo obe strane.
Kad ste već ovde…