Arhitektura
Kako je renovirani manastir u Valensiji postao novo centralno za gradska dešavanja
Čelični profili, moderna rasveta i transportni kontejneri transformisali su manastir San Jose iz 17. veka u gradsko mesto broj jedan.
U samom srcu Valensije, projekat transformacije crkvenog objekta sproveden pod imenom Convent Carmen, izvela je arhitektonska firma Francesc Rifé Studio iz Barselone. Oni su uspešno sproveli adaptaciju istorijskog objekta zahvaljujući savremenoj nadogradnji i to tako da se očuva arhitektonski integritet građevine.
Stara građevina sa novom namenom i u modifikovanom ruhu postala je multifunkcionalni objekat i skulptura 21. veka, piše Inhabitat.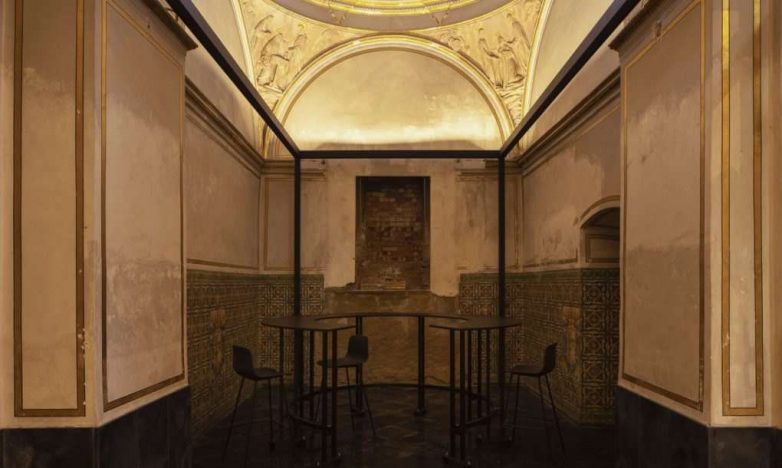 Arhitekte su naglasile kupolu objekta pomoću tri metalna kruga sa kojih se spušta rasveta.
Unutrašnji prostor oivičen je složenom metalnom konstrukcijom koja je osim za instaliranje rasvete i u funkciji zaštite originalnih zidova objekta.
Naglašavanje kupole
Arhitekte su naglasile kupolu objekta pomoću tri metalna kruga sa kojih se takođe spušta rasveta. U projektu su korišćena rasvetna tela Flos, Santa & Cole i Arkoslight.
"Razvili smo očiglednu veza između prošlosti i budućnosti, i podsetili smo se perioda renesanse gde je kupola imala ključnu ulogu. Ovaj prostor, nekada korišćen za sprovođenje verskih obreda, sada postaje specijalno mesto namenjeno muzičarima, predavačima, glumcima i umetnicima koji će učiniti ovaj prostor jednim od novih centralnih tačaka u gradu.",  istakle su arhitekte studija Francesc Rifé.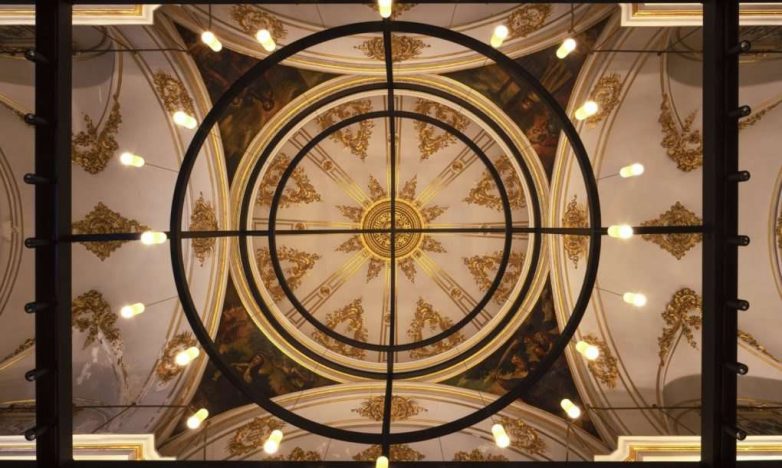 Mišelinove zvezdice u kontejnerima
Neposredno okruženje građevine preuređeno je u gastronomski market. Transportni kontejneri su preuređeni u male restorane u kojima se može uživati u raznovrsnoj kuhinji, od andaluzijske do japanske, i sve to pod upravom šefa kuhinje Miguel Ángel Mayor čiji je rad ovenčan mišelinovim zvezdicama.
Opušteno organizovan prostor na otvorenom nudi raznovrsna mesta za sedenje, a prisustvo palmi i ostalog drveća daje ovom prostoru atmosferu oaze.
Foto: David Zarzoso/Francesc Rifé Studio
Kad ste već ovde…