Čak 92% ljudi potragu za budućim stambenim prostorom započinje putem interneta. Tu mogućnost pruža nam Proptech. Proptech je nova grana IT industrije koja iz korena menja način na koji projektujemo, gradimo, izdajemo, iznajmljujemo ili prodajemo nekretnine.
Činjenice su jasne. Građevinska industrija i tržište nekretnina čine jedne od najvećih privrednih grana, ali je stepen njihove digitalizacije relativno nizak. Od građevinske industrije, tehnološki primitivniji jedino su poljoprivreda i stočarstvo. Na primer, u Sjedinjenim Američkim Državama, promet nekretnina čini čak 13% nacionalne ekonomije ali se u digitalizaciju ovog sektora ulaže svega 0,5% sredstava koji u njemu cirkuliše. Složićete se – to je jako malo. Upravo ta praznina između masivnosti prometa i tehnološke podnormiranosti privlačni je magnet za nove investicije i start-up kompanije željnih brze i lake zarade.
Digitalizacija ulazi u sve pore društva, pa i u naše domove. PropTech je sledeća nova stvar!
Transformacija je bila neophodna. Prodaju i upravljanje nekretninama, te projektovanje i izgradnju stambenih i poslovnih objekata bilo je neophodno uskladiti s ubrzanim promenama navika i želja korisnika. Digitalizacija ulazi u sve pore društva, pa i u naše domove. Internet stvari, pametni kućni sistemi, virtuelna i argumentativna realnost, mobilne aplikacije, 3D štampači, onlajn agencije, renderi ili animacija samo su vrh ledenog brega novih tehnoloških mogućnosti novih izuma. Uspesi kompanija poput Airbnb, Opendoor ili Purplebricks govore o ogromnim mogućnostima novih tehnoloških i informacionih rešenja primenjenih u svetu nekretnina. Ali, o čemu se zapravo radi?
Vesnik novog doba
Proptech je kovanica digitalnog doba. Nastala je spajanjem engleskih reči property (nekretnina) i technology (tehnologija) i opisuje novi metod digitalizacije posredovanja u prometu i zakupu nepokretnosti. Takođe, termin se odnosi i načina koncipiranja, projektovanja i izvođenja objekata pomoću digitalizovanih kompjuterskih alata. Reč je o svim oblicima kompjuterskih hardvera i softvera čijom upotrebno svakodnevni život postaje lakši, ugodniji i komforniji.
Kratkoročno zakupljivanje ili dnevno izdavanje stanova možda je najupečatljiviji efekat Proptech kompanija na tržištu nekretnina, poznat svima. Spektakularni rast kompanije Airbnba govori o skalabilnosti novih onlajn platformi čija je glavna uloga eliminacija treće strane u zakupu ili prodaji.
Dalje, rešenja co-working prostora poput Rent24 ili WeWork pružaju drugačiju vrstu korisničkog iskustva, te bržu mobilnost ljudi, ideja i kapitala. Impact Hub ili Nova Iskra Workspace neki su od poznatijih zajedničkih radnih prostora u našoj sredini koji čine deo globalne mreže.
Ovakvo stanje, naravno, nije bez nepoželjnih efekata. Nemogućnost potpune regulacije zakupa putem interneta navelo je mnoge gradove, poput Berlina (na primer), da delimično ili čak potpuno ukinu mogućnost izdavanja stana na dan. Razlog je, navodno, da stanodavci neredovno plaćaju profit na ostvarenu dobit. Takođe, zakup na dan dovodi do povećanja cena nekretnina na atraktivnim gradskim lokacijama, što se je nepovoljno za lokalno stanovništvo.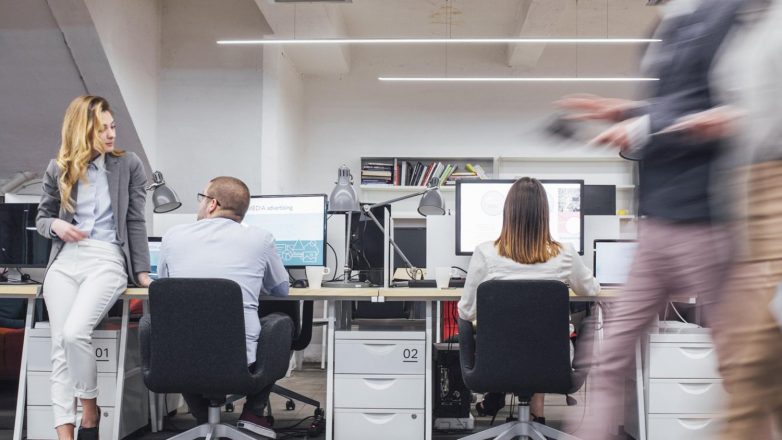 Efikasne alternative
PropTech kompanije poboljšavaju i reafirmišu usluge na način što pružaju efikasne alternative tradicionalnim praksama poslovanja. Pomoću digitalnih alata potencijalni kupci mogu videti kako stan ili zgrada izgledaju čak i pre nego što su sagrađeni. S druge strane, potencijalni korisnici mogu sagledati kako neki prostor izgleda pre nego što će ga posetiti. To mogu biti hotel, restoran ili fitnes center. Novim tehnikama prostorne prezentacije potencijalni kupci ili korisnici se brže i lakše informišu, te time donose zadovoljavajuću odluku. Međutim, digitalne slike i video zapisi prikazuju vizije bez reference u stvarnom svetlu, te postoji opasnost da realizovani projekat bude manje spektakularan nego inicijalni renderi.
Mogućnost za zaradu u Proptech sektoru biće ogroman, barem za one koji na vreme uplove u preduzetničke vode
Namere novih tehnologija su deklarativno pozitivne. U središtu Proptecha jeste korisničko iskustvo, te kreiranje bržih, lakših i jednostavnijih rešenja za postojeće prostorne probleme i unapređivanje tradicionalnih poslovnih modela. Glavni cilj Proptecha jeste dodatna vrednost, odnosno pružanje kvalitetnijih proizvoda i usluga po pristupačnijoj ceni. Reč je novoj, eksponencijalno rastućoj grani IT industrije koje se pruža ka građevinarstvu i nekretninama.
PropTech kompanije u Srbiji
Najintenzivniji uticaj novih tehnologija očekuje se u velikim ekonomskim sistemima, poput azijskog ili severnoameričkog tržišta. Efekat ovog talasa na periferne, izolovane nacionalne ekonomije, kao što je srpsko je, za sada, još uvek zakasneo i periferalan. Mada je naše društvo na niskim tehnološkim granama, sve je više kompanija čiji se poslovni model zasniva upravo na primeni Proptech inovacija.
Jedan od lidera na tržištu svakako je City Expert, prva domaća onlajn agencija za nekretnine koja je iz korena promenila način pretrage nekretnina u Beogradu i Novom Sadu. Prednosti City Experta su brojne. Pre svega, za svaku nekretninu (bilo da se izdaje ili prodaje) postoji galerija slika, video snimak ili 360 virtuelna tura. Potencijalni korisnik se može informisati o nekoj nekretnini bez direktne posete ili posredovanja agenta. Pored toga, na raspolaganju su mu i brojne druge korisne informacije. Pretraživanje stanova za dnevno iznajmljivanje (Stan na dan) naročito je popularna alatka.
Zonin 3D je nedavno osnovana firma koja nudi uslugu kreiranja virtuelnih tura različitih prostora, od restorana do hotela. Pomoću najsavremenije Matterport Pro2 3D kamere vrši se prostorno skeniranje i fotografisanje prostora, nakon čega se kreira virtuelna replika. Ova tehnologija pruža mogućnost povezivanja sa društvenim mrežama i Google mapama, što je posebna pogodnost za onlajn oglašavanje.
Novosadski Case 3D kompanija je koja zavređuje posebnu pažnju. Reč je o kreativnom studiju specijalizovanom za izradu rendera, vizuelizacija i digitalnih prostornih reprezentacija projekata i nekretnina različitih vrsta i razmere. Za klijente iz čitavog sveta, ovaj tim domaćih stručnjaka kreira spektakularne vizuale od digitalnih slika do dinamičnih video zapisa. Najatraktivnija svakako jesu interaktivna rešenja poput navigatora, virtuelnih tura ili tabli na dodir koje kupcu pomažu da stekne potpuni utisak kako će određeni stan ili zgrada izgledati na datoj lokaciji.
Budućnost je digitalna
Proptech je koncept u začetku. Za sada, teško je sa preciznošću odrediti o čemu se zapravo radi. Kakve će reperkusije nove tehnologije imati na naše svakodnevne živote – moguće je jedino naslutiti. Na primer, stambene i poslovne prostore pronalazićemo iz fotelje. Transakcije ćemo vršiti putem kripto valuta sa svog mobilnog telefona. No, jedno je sigurno – mogućnost za zaradu u Proptech sektoru biće ogroman, barem za one koji na vreme uplove u preduzetničke vode. Pa, ako se razmišljate da pokrenete sopstvenu IT kompaniju, Protech je idealna oblast za vaš start-up.
Kad ste već ovde…