Izvođenje
Hoće li zidari na gradilištu uskoro nositi i VR naočare?
Zahvaljujući proširenoj stvarnosti i naprednom softveru, rad građevinaca mogao bi da se iz korena promeni. Pogledajte kako je napravljen ovaj kompleksni zid!
Virtuelnu realnost je do sada najčešće koristila industrija video-igara kako bi igrače ubacila u jedan novi svet koji kombinuje realnost i kompjuterske prikaze. Međutim, i građevinarstvo dobija svog takmaca u ovom polju.
Naime, firma Fologram je kroz praksu predstavila novo rešenje za zidanje konstruktivno složenijih zidova od opeke koje podrazumeva korišćenje naprednih alata u formi proširene stvarnosti (augmented reality). Spajajući digitalnu tehnologiju i fizički prostor, Fologram nastoji da olakša manuelnu izgradnju kompleksnih konstrukcija, kao što su oni parametrijskog dizajna. Zahvaljući VR naočarima na glavi i specijalnom softveru, majstori sada mogu da slažu opeku u slogovima koje samo računar može da osmisli!
Pogledajte kako to izgleda:
Zidar u svakom trenutku zna gde i pod kojim uglom treba da postavi opeku kako bi napravio zid neobičnog oblika.
Zahvaljujući digitalnim instrukcijama koje majstori dobijaju u realnom vremenu pomoću specijalizovanih VR naočara na glavi, proces zidanja je daleko lakši. Zidar u svakom trenutku zna gde i pod kojim uglom treba da postavi opeku kako bi napravio zid neobičnog oblika, piše ArchDaily
"Istraživačke institucije i velike kompanije rade s industrijskim robotima kako bi automatizovali izazovne građevinske zadatke. Međutim, roboti nisu pogodni za nepredvidive konstrukcije i situacije, pa čak i najsofisticiraniji algoritmi ne mogu se poklopiti sa intuicijom i veštinom iskusnih zidara." – izjavili su nadležni iz kompanije Fologram.
Majstori su na delu pokazali kako je moguće zidati u proširenoj stvarnosti. Oni su sa VR naočarima na glavi sazidali zid neobičnog oblika kojeg su do sada mogli napraviti samo roboti.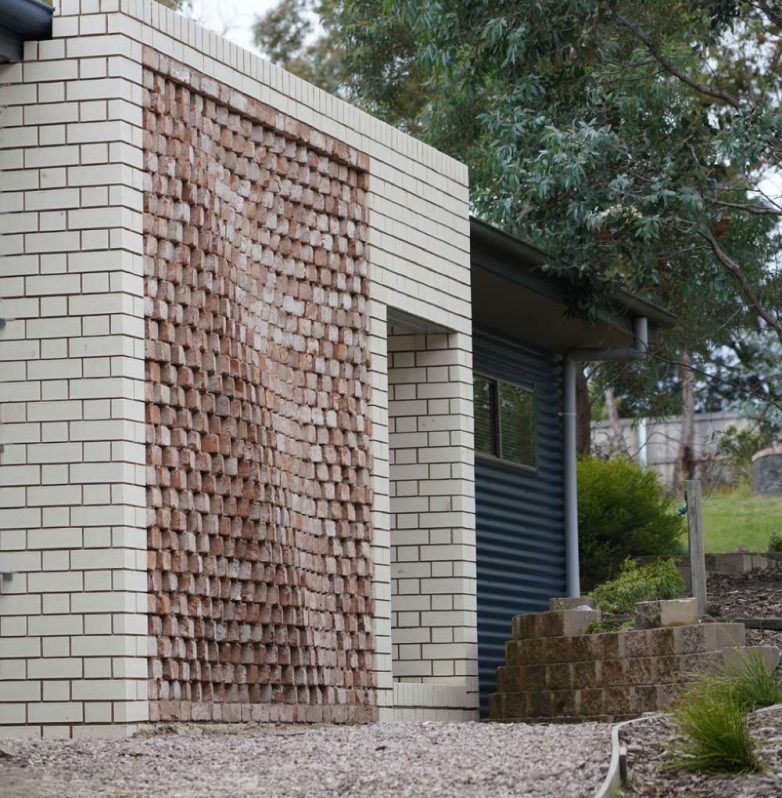 Gradilište bez crteža?
Nadležni iz Folograma očekuju da bi ovakav sistem izgradnje mogao postepeno u potpunosti da izbaci tehničke crteže sa gradilišta, istovremeno izbegavajući greške i nesporazume, a povećavajući brzinu i preciznost izgradnje. Doduše, postavlja se pitanja koliko je isplativo da se ljudska snaga angažuje na pravljenju ovako kompleksnih zadataka, kada roboti to rade mnogo brže… i ne prave pauze.
Majstori su očito bili srećni što su uspeli da sazidaju ovako složen zid.
Kad ste već ovde…