Pravilno izmalterisani zidovi su preduslov za prave i ravne zidove na kojima se neće pojaviti pukotina. Pogledajte naše video-uputstvo i saznajte koje su to male tajne ovog zanata!
Zašto se pojavljuju pukotine na zidovima? Zašto zidovi nisu ravni? Da bismo dali odgovore na ova česta pitanja, obišli smo gradilište i proverili kako se pravilno malteriše, koliko to košta i na šta je potrebno da obratiti pažnju kako kasnije ne bi dolazilo do problema. Proces nije komplikovan ali ga je potrebno izvesti tačno i precizno.
Pogledajte naše video uputstvo:
Priprema za mašinsko malterisanje
Iseći metalne delove "ankere" koji vire iz zida
Postaviti vođice i ugaone lajsne
Premazati betonske zidove premazom za bolje prijanjanje
Postaviti mrežice na spoju dva različita materijala
Pre nego što se krene u malterisanje, potrebno je uraditi pripremu. Kao prvo, treba uraditi pripremu svih betonskih delova, tako što će se sva armatura koja viri iz betonskih površina poseći, čime će se obezbediti da se ne pojavljuje rđa na završnoj obradi zida.
Nakon što se poseče sva nepotrebna armatura, betonske površine se premazuju Beton kontaktom, sredstvom koje obezbeđuje da malter što bolje prione uz beton, to jest, da ne otpada.
Da bismo obezbedili da nam zidovi budu ravni, upotrebićemo vođice i pocinkovane ugaone lajsne koje služe kako kao pravci za ravnanje ali i za zaštitu uglova od oštećenja. Vođice i ugaone lajsne se postavljaju tako da obezbede debljinu maltera do 2cm. Ugaone lajsne postavljaju se kako na uglove zidova tako i na sve uglove oko prozora i terasnih vrata.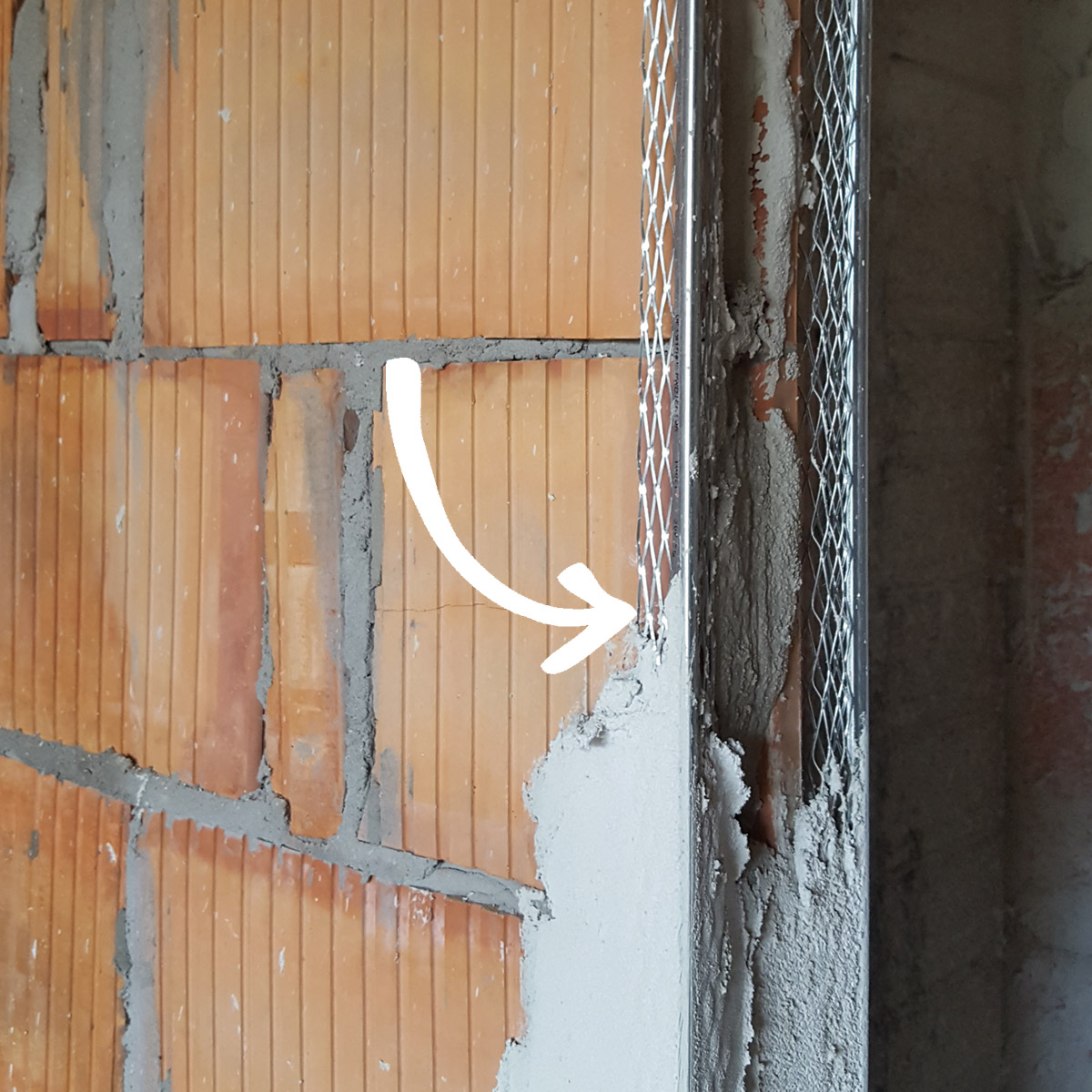 Smatra se da pukotine na zidovima nastaju usled sleganja zgrade ali zapravo to je uglavnom posledica nekorišćenja mrežica na spojevima dva materijala.
Takođe, pre nanošenja maltera potrebno je da se postavi mrežica na sve spojeve betona i zidanog zida kao i na sva mesta bužira ili većih rupa. Ova mrežica postavlja se u malteru i štiti od kasnijeg pucanja zidova. Mnogi smatraju da su pukotine koje nastanu na zidovima novih zgrada nastala usled sleganja zgrade ali zapravo to je uglavnom posledica nekorišćenja ovih mrežica.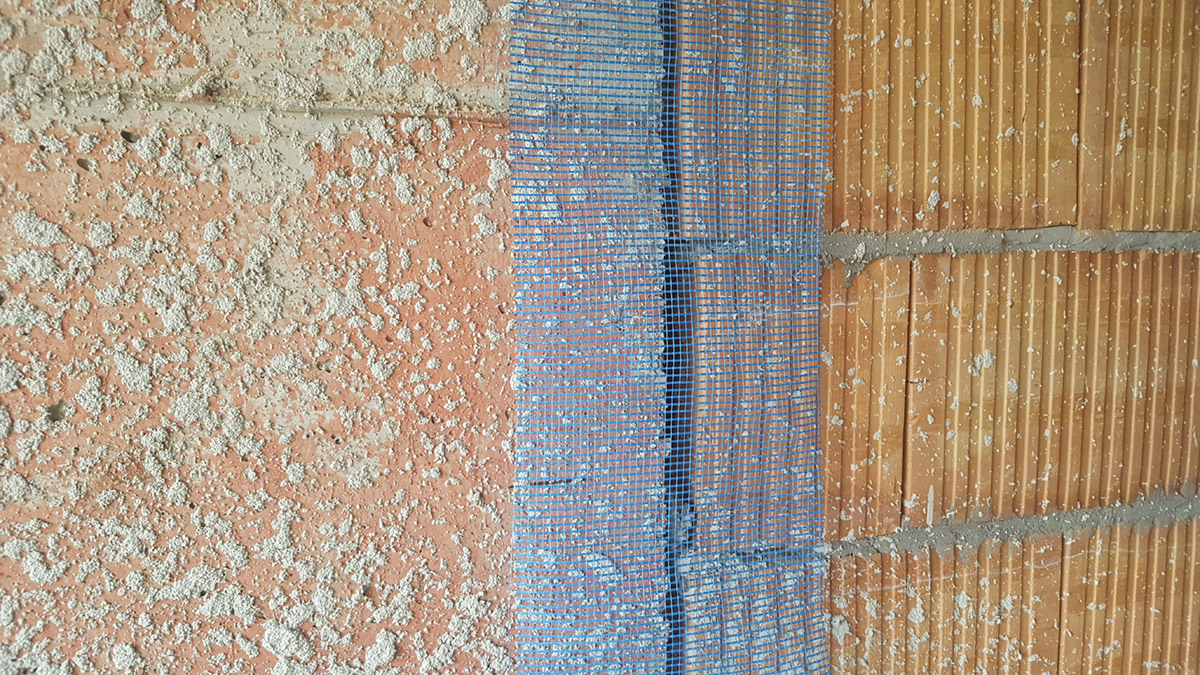 Redosled malterisanja
Prvo plafoni pa zidovi
Ravnanje površina ravnjačom
Fino ravnanje letvom i grebačem
Popravljanje ulegnuća
Sada je sve spremo za malterisanje! Mašinski postupak je najbolji jer je utrošak materijala najmanji a i postupak je znatno brži. Mašinski malter dolazi u gradilišni silos, odakle se sa silomatom, odnosno pumpom, on meša sa vodom i izbacuje po spratovima na kojima se malteriše.
Važno je znati da se prvo malterišu plafoni pa tek nakon njih zidovi. Malter se mašinski nanosi horizontalno u formi zmijugice vodeći računa da se šprica između vođica koje su prethodno postavljene. Odmah nakon toga se malter grubo ravna ravnjačom. Ovo je samo grubo ravnanje, fino ravnanje dolazi naknadno.
Letva služi da se skine malter ali i da se proveri koliko su plafoni i zidovi ravni.
Nakon nanošenja maltera, potrebno je da prođe oko 2 do 3 sata da se malter malo slegne. Onda se prelazi na ravnanje letvama kojima se skida višak maltera. Ranije postavljene vođice i ugaone lajsne pomažu da se tačno zna koji deo maltera je višak kojeg treba odstraniti kako bi se dobio ravan zid.
Letva za maltere ima dve strane, oštru koja služi za sečenje, to jest, skidanje maltera i ravnu sa kojom se kontroliše koliko je zid ili plafon ravan. Osim letve, za ravnanje površine se koristi i grebač.
Posebnu pažnju posvetiti donjim delovima zidova kako bi i on bio ravan. Ukoliko ovo nije slučaj, parket lajsne će pokazati sve neravnine i talase.
Nakon malterisanja i ravnanja, na zidovima će ostati rupe, to jest, ulegnuća koja se naknadno popunjavaju malterom uz pomoć špakle.
Brzina sušenja maltera zavisi od vremenskih uslova, godišnjeg doba (zima, leto) ali i od toga kolika je vlažnost. Ako je napolju oko 30 stepeni, potrebno je 7 dana da bi se osušio 1cm maltera što znači da je za debljinu od 2cm potrebno 14 dana.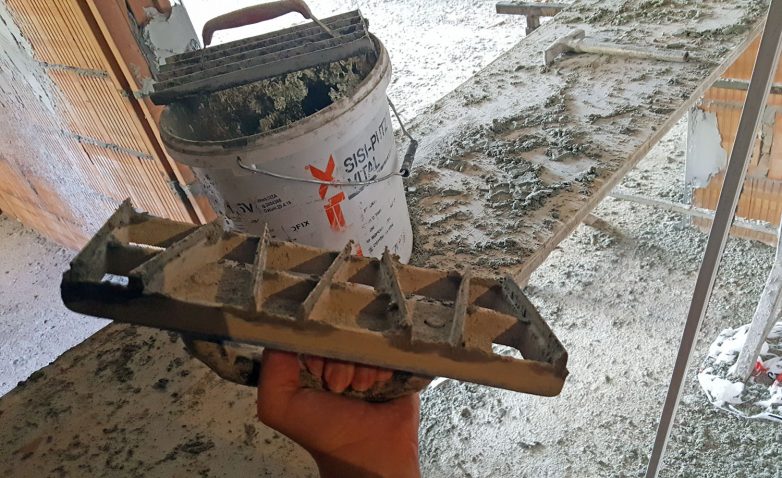 Prednosti mašinskog malterisanja
Osnovna prednost mašinskog postupka je brzina malterisanja, međutim najznačajnija prednost jeste to što se troši znatno manje maltera u odnosu na ručno malterisanje. Upravo zbog toga, ovaj način malterisanja se primenjuje veoma često u stanogradnji u našoj zemlji.
Cena mašinskog malterisanja
Cena zavisi od površina koje se malterišu. Ukoliko su u pitanju kompletne zgrade ili kuće, cene se kreću od 4,5 do 6,5 evra po metru kvadratnom. U ovu cenu majstori računaju kako rad tako i kompletan materijal. Dakle, malter, mrežice, lajsne, premaze i slično. Ista cena je i za malterisanje plafona i za zidova.
Foto, video: Gradnja.rs
Kad ste već ovde…