Aktuelno
Zabranjeno pušenje – Budućnost ima prednost
Kako će potpuna zabrana pušenja uticati na arhitekturu i građevinarstvo u Srbiji? Pitali smo domaće stručnjake ali smo i bacili pogled kod komšija da bismo saznali kakva su njihova iskustva u primeni ovakvih zakona.
Direktorka Kancelarije Svetske zdravstvene organizacije (SZO) u Srbiji Žofija Pustai nedavno je izjavila da je vreme da Srbija konačno uvede potpunu zabranu pušenja. Povod za tako nešto je da od posledica duvanskog dima u Srbiji godišnje umre 15.000 ljudi, što znači da svake decenije nestane populacija veličine jednog Kragujevca. Od demokratskih promena pa do sada, cigarete su, na primer, ubile ceo jedan Novi Sad. Drugim rečima, slika zdravstva u zemlji u kojoj trećina stanovništva čini aktivne pušače nije baš najsvetlija. Ipak, pušenje nije samo tema zdravlja. Postavlja se pitanje kako će potpuna zabrana pušenja uticati na način na koji projektujemo stambene zgrade, poslovne centre i ugostiteljske prostore?
Duvanski dim, pored nedvosmisleno lošeg i pogubnog uticaja na zdravlje, ostavlja loše posledice za enterijere objekata u kojima borave ljudi. Međutim, ključni uticaj može imati na dimenzionisanje kanalskih sistema za ventilaciju, kaže za naš portal arhitekta Nebojša Glišić iz firme Modulux. "Prostorije s duvanskim dimom zahtevaju 30 litara vazduha po čoveku i najmanje deset izmena vazduha na sat, što pored potrošnje energije ujedno predstavlja i dodatnu buku u sistemu." Dakle, zabranom pušenja ne samo da dobijamo zdravije okruženje već i smanjujemo potrošnju energije kao i buku u prostoru.
Zabranom pušenja ne samo da dobijamo zdravije okruženje već i smanjujemo potrošnju energije kao i buku u prostoru.
Celokupan ventilacioni sistem u prostorijama za pušenje mora biti nezavistan od ostalog. Dok se u nepušackim zonama radi na maksimalnoj rekuperaciji vazduha (isti vazduh se koristi uz dodatni filtriranje i manje ubacivanje svežeg vazduha), u pušačkom sistemu potreba za svežim vazduhom rapidno se povećava, a samim tim i priprema tog vazduha (grejanje ili hlađenje) u zavisnosti od spoljašnje temperature.
"Ustanovljeno je da povišene temperature i vlažnost značajno negativno utiču na komfor i prijatnost u prostorijama s duvanskim dimom nego sa istim uslovima u prostorijama bez pušenja." – kaže Glišić. Zato se dodatno mora sniziti temperatura i povećati količina svežeg vazduha.
"Sve u svemu, duvanski dim treba prognati iz svih javnih prostora kao odgovor države na jedan potpuno dokazan štetni i pogubni uticaj koji duvanski dim ima" – zaključuje Nebojša Glišić.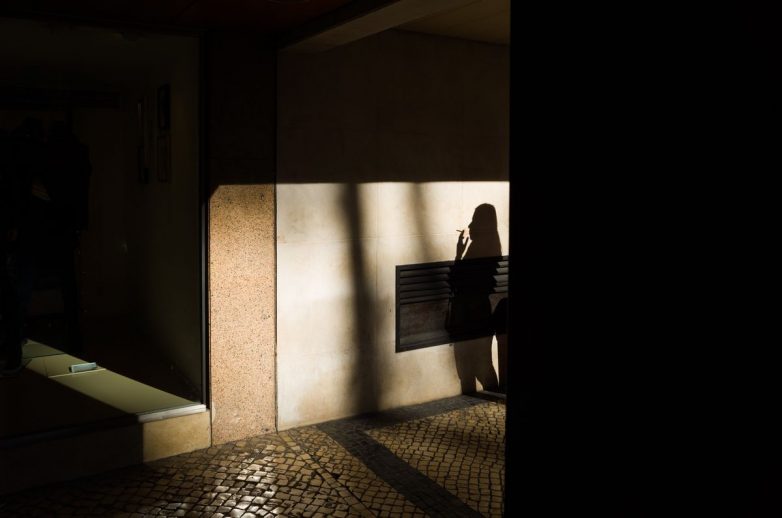 Priprema Zakona o potpunoj zabrani pušenja na javnim mestima najavljuje da će u ovoj zemlji konačno moći da se diše.
Potpuna zabrana pušenja može dovesti isključivo pozitivne stvari u građevinarstvu, ističe za naš portal Marko Stojanović iz BAB-a. "Za početak, arhitekte više neće morati da projektuju posebne zone, koji su fizički odvojeni od ostatka prostora, kako bi pušačima obezbedili odeljenost od nepušača." – kaže Stojanović. U većim restoranima ili barovima to dosta olakšava organizaciju prostora. To se odnosi i na ventilaciju, koja niće morati posebno da se razvlači za pušačku zonu. U krajnjoj liniji, postoji i izvesna ušteda u renoviranju, jer zidovi, prozorski zastori (zavese, draperije) neće više morati da se osvežavaju istim intenzitetom kao kada je prostor namenjen pušačima, zaključuje Stojanović.
Kadilnice u Sloveniji smanjile promet 20%
Da je uvođenje potpune zabrane pušenja moguća i sasvim normalna stvar, govori i podatak da su mnoge zemlje u Evropi odavno donele takav zakon i da se on uspešno primenjuje. Tako se, na primer, u Sloveniji pušenje na javnim mestima reguliše od 1996. godine. Na početku je, kao i sada kod nas, postojala mogućnost za odvojene prostorije za pušače, a potom je zakon pooštren pa su se morale uvesti tehnički sređeni prostori za pušenje – takozvane kadilnice. "Poenta je bila smestiti posebnu ventilaciju da se zagađen vazduh vodi spolja preko kanala, što nije bilo uvek jednostavno ili jeftino obezbediti." – kaže za naš portal arhitekta Andrej Stehovec, i dodaje da već duže vreme važi zabrana pušenja u zatvorenim prostorijama. "Na gubitku su bili ugostitelji i vlasnici kladionica, koji su prijavili pad prometa od 20 posto." – dodaje Andrej.
Pušenje se preselilo na terase i ulicu ispred kafića i restorana ali ni to nije dugo trajalo. Naime, 2017. godine je u Sloveniji uvedena i dodatna restrikcija za pušenje na terasama, gde je u zakonu tehnički definisano šta znači "otvorena terasa". "Do sada je važilo da je "pušačka terasa" moguća ako je barem pola prostorije otvoreno, a taj zakon definisao je i ogradu ili korita za cveće kao zatvorenu stranicu." – kaže Strehovec. Tako je javila potreba za dodatnom kreativnošću ali i za dodatno finansijsko ulaganje kako bi se dobila otvorena terasa za kafiće u kojima može da se puši.
Srpski neprijatelj broj 1
"Uvođenje novog Zakona zapravo je objavljivanje rata najvećem neprijatelju srpskog naroda – duvanskom dimu." kaže za naš portal Dragan Marković. Kako je pušenje prostorno, usvajanje Zakona o potpunoj zabrani pušenja na javnim mestima direktno će uticati na način kako koncipiramo, organizujemo i oblikujemo prostore javne namene (kafiće, restorane, aerodrome…).
Normiranje dopustivih i nedopustivih oblika ponašanja i aktivnosti, uključenih i isključenih aktera, usloviće nove organizacione tipologije ali i drugačiji odnos prema mašinskim instalacijama.
Priprema Zakona o potpunoj zabrani pušenja na javnim mestima najavljuje da će u ovoj zemlji konačno moći da se diše, zaključuje Marković.
Kad ste već ovde…