Holandska tehnološka kompanija MX3D zvanično je predstavila prvi 3D štampani most na svetu koji će biti instaliran sledeće godine preko jednog amsterdamskog kanala.
Sigurno ste primetili da na našem portalu vrlo često pišemo o dometima 3D štampanja. Nedavno smo pisali o 3D štampanoj kuća čija izgradnja traje manje od dan, pa o 3D štampanim stolicama od kukuruznog skroba kao i o prvom na svetu prednapregnutom betonskom mostu koji je nastao 3D štampom. Ostajemo u sferi mostova ali menjamo materijal. Naime, u Holandiji je izgrađen prvi na svetu čelični 3D štampani most!
Na izgradnji ovog mosta radila su četiri robota, a upotrebljeno je pet tona nerđajućeg čelika i preko 1.000 kilometara žice. Štampanje objekta koji izgleda kao da je upravo doleteo iz neke daleke galaksije, trajalo je čak šest meseci!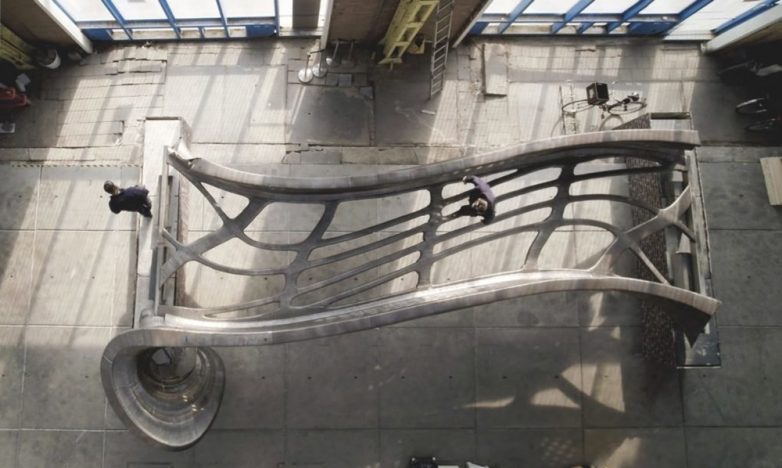 Most dužine 12 a širine šest metara može da ponese teret 30 ljudi.
Most Mx3D dizajnirao je tim Joris Laarman Laba. Dugačak je 12, a širok oko šest metara. Tehnologijom 3D štampanja izvedena je njegova osnovna rebrasta konstrukcija, a onda su roboti na nju dodavali sloj po sloj ostatke delova mosta. Konstrukcija bi mogla još malo da se uglača, ali je kompanija odlučila da zadrži njegov sirovi izgled.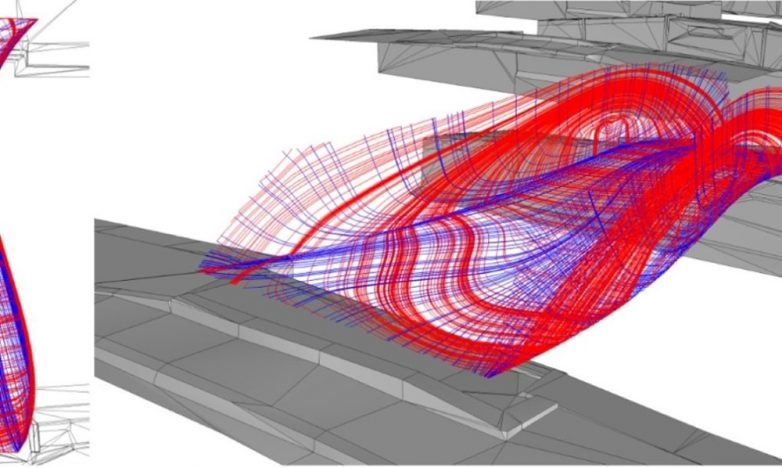 Kao iz naučno-fantastične priče
Joris Laarman izjavio je za Gizmodo da im je i dalje pomalo čudno da vide most u punoj veličini u svojoj radionici: "Deluje kao da se nalazimo u nekoj SF priči jer most ne liči ni na šta iz naše okoline. Mi radimo u industrijskom brodogradilištu gde je sve strogog oblika, dok nijedna linija ovog mosta nije pravilna".
Most za Mars?
MX3D ima za cilj da sa ovim projektom pokaže pun potencijal napredne multi-axis 3D tehnologije štampanja. Trenutno, njihovi klijenti dolaze iz građevinske industrije, arhitekture i brodogradnje, ali se nadaju da će uskoro probiti i te konvencionalne granice. Naime, oni se nadaju da će se u budućnosti njihovi roboti koristiti za štampanje lakih konstrukcija – i to ne samo mostova i drugih građevinskih objekata, već i kolonija na Marsu!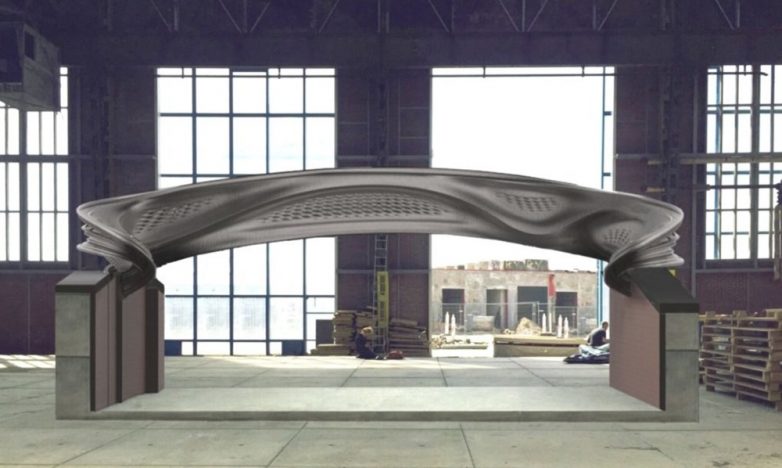 Spisak saradnika koji su radili na ovom projektu nije mali. Prvo, tu je kompanija Arup koja je projektovala strukturu mosta, pa zatim stručnjaci iz Heijmansa, kao i kompanija AcelorMittal koja se bavi metalurgijom. Osim njih, na projektu su sarađivali studenti i profesori sa lokalnih univerziteta.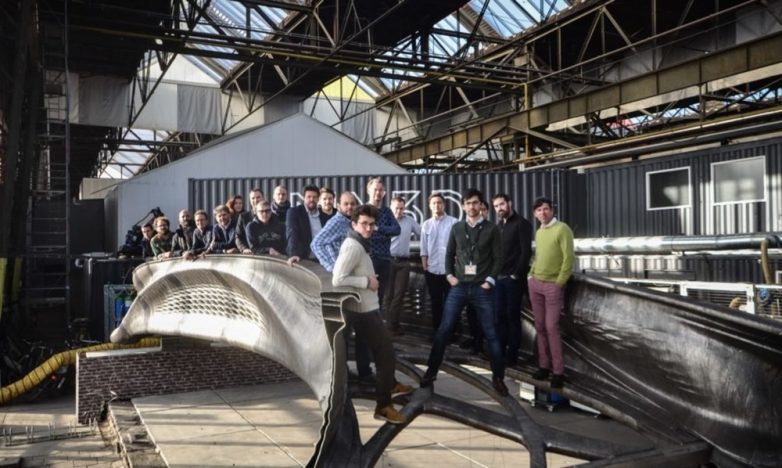 Inauguracija u 2019.
Most MX3D biće instaliran preko kanala Oudezijds Achterburgwal u Amsterdamu najverovatnije u 2019. godini. No, pre nego što se to desi, moraće da prođe testove opterećenja. Za sada je sigurno da most može da izdrži težinu 30 ljudi.
Pogledajte video pravljenja mosta:
Foto: via MX3D
Kad ste već ovde…