Aktuelno
Svaka 7 žena u arhitekturi doživela seksualno uzmemiravanje u poslednjih 12 meseci
Poražavajuća statistika svedoči o problemima žena na radnom mestu.
Svaka 7 žena u arhitekturi doživela je seksualno uznemiravanje na radnom mestu u poslednjih godinu dana, rezultati su istraživanja u Velikoj Britaniji koje je sproveo The Architects' Journal.
Istraživanje u kojem je učestvovalo 1.500 arhitektica takođe je pokazalo da je više od polovine žena doživelo neku vrstu diskriminacije kao što su mobing, zastrašivanje ili zlostavljanje.
Jedno od pitanja tražilo je od ispitanika odgovor da li su prisustvovali seksualnoj diskriminaciji druge osobe u poslednjih godinu dana. Pola žena odgovorilo je potvrdno, dok je kod muškaraca taj odnos bio 1:3.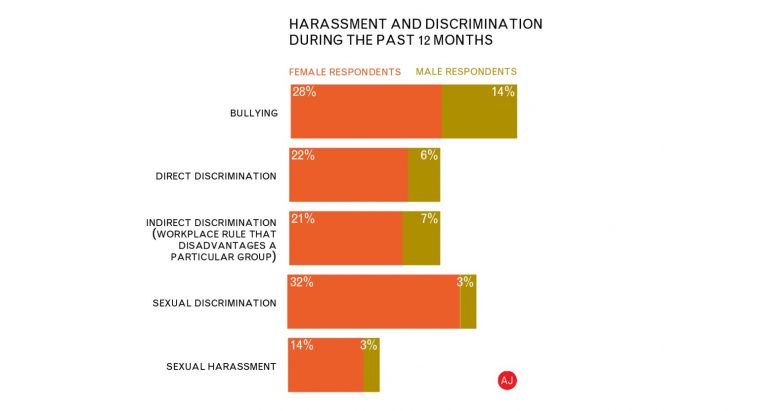 Žene koje imaju decu teže prolaze na poslu pogotovo ako se nalaze početku karijere.
Jedna žrtva ispričala je kako je bila žrtva otvorenog seksualnog nasilja pred celim timom, a da niko od prisutnih nije reagovao.
Istraživanje je takođe pokazalo da one žene koje imaju decu teže prolaze na poslu za razliku od svojih muških kolega, pogotovo na početku karijere. 72% žena prijavilo je su imali probleme na radnom mestu zbog toga što imaju decu, dok je kod muškaraca taj procenat 25%.
Ovo istraživanje se prethodnih godina baziralo na razlikama u platama između muških i ženskih inženjera, dok je ove godine, u cilju podrške globalnih akcija #MeToo i #TimesUp, fokus stavljen na seksualno uzmemiravanje na poslu.
Posetite The Architects' Journal za više podatka dobijenih ovim istraživanjem.
Foto naslovna: Andrew Loke on Unsplash
Kad ste već ovde…