Promo
7 zabluda o klima-uređajima
Koliko ste puta samo čuli da se neko žali kako se razboleo zbog klima-uređaja? Ili pak da ne može da spava jer je klima isuviše bučna? O izjavama o uvećanim računima za struju da i ne govorimo. Sve ovo je možda nekada i bilo istinito. Međutim, tehnologija, a sa njom i klima-uređaji, se stalno razvija i ono što je nekada bilo više ne važi. Zato je važno odabrati uređaj koji je dovoljno tehnološki napredan da vam osigura savršeno miran san, potpuni komfor uz minimalnu potrošnju. Kako bismo vam olakšali odluku o odabiru, danas vam predstavljamo najčešće zablude o klima-uređajima.
1. Klima-uređaji izazivaju prehlade
Netačno: Niske temperature vazduha ne izazivaju prehlade same od sebe. Za prehladu su uvek odgovorni virusi. Zato je potrebno voditi računa o podešavanju temperature i redovnom održavanju klima-uređaja. Redovno čišćenje i zamena filtera su obavezni kako biste bili sigurni da neće doći do stvaranja bakterija.
2. Klima-uređaj pravi promaju
Netačno: Postoje klima-uređaji, kao što je Daikin Stylish, koji su opremljeni senzorima pokreta koji detektuju prisustvo ljudi u prostoriji i automatski preusmeravaju izduvavanje vazduha od ljudi. Uz to, na raspolaganju vam je još nekoliko funkcija pomoću kojih možete da birate smer vazduha kako biste uživali savršeno klimatizovanom prostoru bez promaje.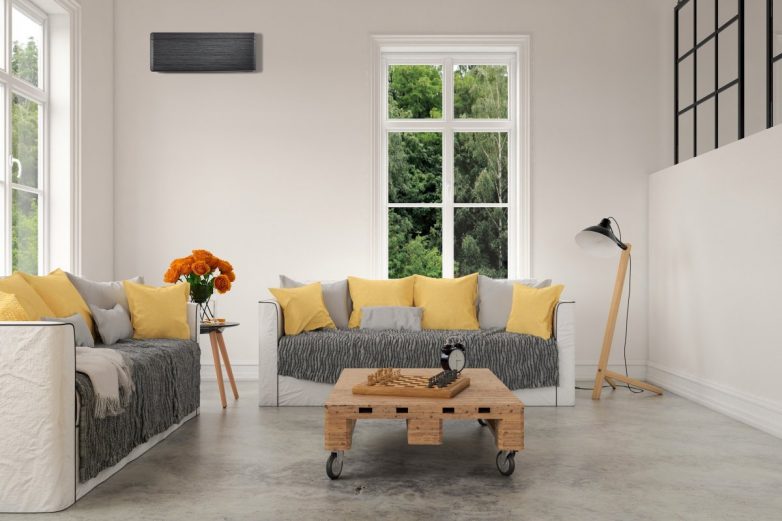 3. Klima-uređaji su leglo alergena i gljivica
Netačno: Uređaj koji se pravilno održava i redovno čisti ne predstavlja nikakvu opasnost po zdravlje. Štaviše, određeni broj Daikin modela, u koje spada i Perfera, koriste tehnologiju Daikin Flash Streamer koja ne samo da uklanja viruse, bakterije i buđ, već i 28 vrsta alergena iz vazduha i to do 1000 puta brže od tradicionalnih sistema za prečišćavanje.
4. Klima-uređaji su toliko bučni da ne možete da spavate
Netačno: Daikin proizvodi imaju režim tihog rada unutrašnje jedinice koji omogućava skoro nečujno  funkcionisanje – kod pojedinih modela kao što je Emura nivo buke je samo 19dB(A). Ovo je savršeno rešenje za uređaje koji se montiraju u spavaćim sobama tako da možete i tokom noći da ostavite klima-uređaj da radi i da budete sigurni da vas buka neće ometati vaš san.
5. Buka koju proizvodi spoljna jedinica je prevelika
Netačno: Većina naših spoljnih jedinica ima opciju tihog rada koji ograničava nivo buke tako da možete biti sigurni da vaš klima-uređaj neće smetati okruženju. Ako izaberete uređaj Daikin Nexura, imate rešeno pitanje i hlađenja i grejanja, a uz to ne morate da brinete da li vaša klima smeta komšijama.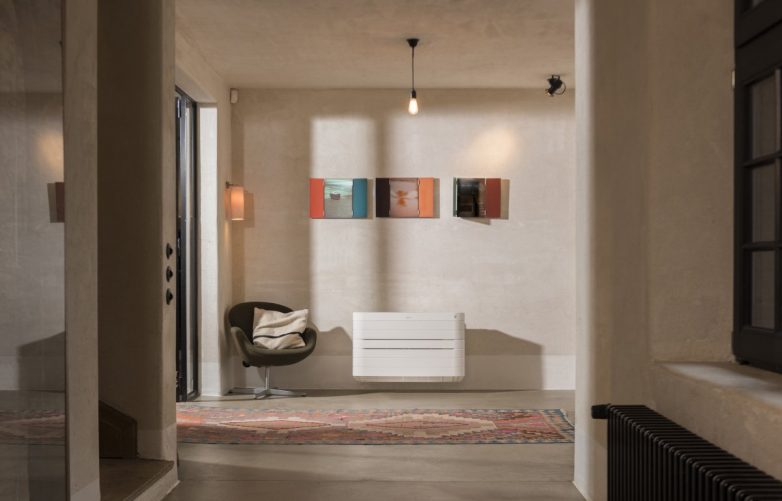 6. Klima-uređaji troše puno
Zavisi: Daikin u svom asortimanu ima modele sa energetskom oznakom A+++ što je trenutno najviša klasa energetske efikasnosti na tržištu. Primera radi, potrošnja modela Ururu Sarara tokom 10 sati rada može da bude manja od potrošnje jednog ciklusa rada veš mašine. Ono od čega potrošnja najviše zavisi jeste način na koji se klima-uređaj koristi kao i klasa energetske efikasnosti datog modela.
7. Freoni doprinose globalnom otopljavanju
Delimično tačno: Trenutno najzastupljeniji freon na tržištu je R-410A koji predstavlja mešavinu 2 različita rashladna sredstva. Međutim od 2025. godine ovaj freon će biti zabranjen upravo zbog visokog GWP-a (vrednosti potencijala globalnog zagrevanja). Zato smo se mi u Daikinu opredelili da proizvodimo klima-uređaje sa ekološkim freonom R-32 čiji je GWP za jednu trećinu niži nego kod R-410A što ga čini manje štetnim.
Iza nas je preko 90 godina iskustva u proizvodnji sistema klimatizacije. Zato budite sigurni – kada birate Daikin, birate kvalitet. Za više informacija posetite www.daikin.rs