Dešavanja
BINA 2019: Bogat program i raznovrsne izložbe ovog maja u Beogradu
14. Beogradska Internacionalna Nedelja Arhitekture održaće se od 9 do 30. maja 2019. godine.
Tema četrnaestog BINA festivala POZITIVNO/AKTIVNO skreće pažnju na aktuelne i vanvremenske primere delovanja u urbanističko-arhitektonskoj praksi koje karakteriše pozitivan i proaktivan pristup razumevanju i rešavanju prostornih problema.
Program BINA 2019 pruža uvid u vrednosti, savremena tumačenja i naznake mogućih novih namena arhitekture nastale u periodu modernizma, viđena očima "Y" generacije (milenijalci). Istovremeno kroz različite formate: izložbe, predavanja, filmove i instalacije BINA predstavlja savremenu arhitektonsku praksu koja nastaje u potpuno  drugačijem društvenom, političkom i tehnološkom kontekstu, čije su osnovne karakteristike: brzina, diktat kapitala, fleksibilnost i transdisciplinarnost. Kako biti profesionalan, ostvariti željene standarde,  a istovremeno  ostati  veran  etičkim postulatima struke teme su o kojima će se raspravljati na BINA 2019.
Ovogodišnja tema predstavlja aktivnosti koje podstiču pozitivne i aktivne pristupe u rešavanju prostornih problema i zagonetki.
Ovogodišnja tema predstavlja aktivnosti koje podstiču pozitivne i aktivne pristupe u rešavanju prostornih problema i zagonetki. Kako smo se ovim pitanjima bavili nekad, kako to radimo danas, i šta naši sunarodnici i deca misle o ovome.
I ove godine nastavljamo sa projektom Gradovi deljenja (Shared Cities Creative Momentum – SCCM), u okviru kog unapređujemo život stanovnika prigradskih naselja, putem edukativnih radionica i kroz male intervencije u javnom prostoru (naselje Ledine). SCCM je evropska kulturna platforma koja preispituje savremene urbane izazove evropskih gradova. Na ovogodišnjoj BINI prezentujemo Urbano Čvorište 2 – Multifunkcionalni krug. Projekat se realizuje u saradnji sa NVO Škogled i Osnovnom školom "Vlada Obradović Kameni". Urbano čvorište 2 je kolektivno zamišljena intervencija u školskom dvorištu – letnja učionica na otvorenom javnom prostoru naselja Ledine – koja ima za cilj da unapredi kvalitet života u zajednici. Zajedničkim promišljanjem svih grupa koji su povezane sa školskim dvorištem došlo se do predloga rešenja za unapređenje jednog dela dvorišta škole sa idejom da bi to mesto moglo da postane novo mesto okupljanja i razmene.
Program BINA 2019 biće podeljen u pet programskih  celina:
1. BINA FOKUS u okviru koje je studijska izložba arhitekte Aleksandra Stjepanovića i njegovih objekata dečije zaštite, školstva i visokog obrazovanja. Autori izložbe su Jelica Jovanović, Relja Ivanić i Marko Kažić. Pored izložbe tu su i predavanja i šetnja kroz objekte ovog značajnog arhitekte socijalističkih vremena.
2. IZLOŽBE koje se tradicionalno održavaju u Likovnoj galeriji Kulturnog centra Beograda i galeriji Artget, kao i u galeriji FLU i Kolektiv, nam ove godine dolaze iz okruženja i sa severa Evrope, jer je ovogodišnja BINA u znaku ekologije, održivog razvoja i gradnje pametnih zgrada.
Pre svih tu je gostujuća izložba iz Južnog Tirola, iz Austrije NEW TRADITION/ NOVA TRADICIJA, u okviru koje je predstavljanje sedam arhitektonskih studija i umetnika, a autori i kustosi projekta su David Kalas (arhitektura) i Liza Trokner (vizuelna umetnost).
MODERNI U BEOGRADU (MuBGD) okuplja grupu arhitekata (Bekić Iva, Gajić Irena, Dukanac Dalia, Đorđević Stefan, Zlatković Snežana, Ješić Mirjana, Stojanović Hristina, Cigić Petar) sa posebnim interesovanjem i angažmanom u oblasti ilustracije, grafičkog dizajna i likovnih umetnosti. Zajedno su pokrenuli platformu MuBGD u cilju promocije, ali i kritičke analize arhitektonskog nasleđa Beograda putem inovativnih grafičkih reprezentacija.
ARHITEKTONSKA NAGRADA PIRANEZI, Piranski dani arhitekture iz Slovenije predstavljaju se u galeriji Kolektiv. Prestižna međunarodna Piranezi nagrada iz oblasti arhitekture, dodeljuje se od 1989. godine i deo je međunarodne konferencije Piran Dani arhitekture (PDA). Nagrađuju se najbolje arhitektonske realizacije sagrađene u centralnoj Evropi u poslednje dve godine, a od 2008. godine takođe i najinovativnije studentske ideje. Fokus nagrade je na renomiranom odnosu savremene arhitekture u prirodnom, kulturnom i istorijskom kontekstu.
PLASTIKA NEMA GRANICE Site-specific postavka arhitektonskog kolektiva BASURAMA, Španija, u saradnji sa galerijom Kolektiv, na Trgu Republike, i platou ispred Kulturnog centra Beograda. Basurama je umetnički kolektiv posvećen istraživanju, stvaranju u kulturi i prirodi i produkciji čija se praksa okreće oko odraza smeća, otpada i njihove ponovne upotrebe u svim njegovim oblicima i mogućim značenjima. Njihov cilj je da proučavaju te pojave svojstvene masovnoj proizvodnji realnog i virtuelnog smeća u potrošačkom društvu, pružajući različite tačke gledišta na ovu temu da bi generisati nove misli i stavove.
Basurama i Ida-Mari Korel, umetnica, poetesa/muzičarka, performerka koja se bavi istraživanjem i sučeljavanjem muzike, zvuka, umetnosti i transfera znanja  u oblasti kulture, održivosti, aktivizma za masovne medije…sarađuju zajedno u performansu haljine-instalacije.
Rad se bavi održivim razvojem i njegovom vezom sa našom globalnom masovnom potrošnjom, "plastika ponašanjem", i njenim efektima na gubitak naše individualnosti i tradicije i stvaranje globalne suprotnosti i pokreta kao što su jeftini masovni turizam i izbeglice. .
ARHITEKTONSKI I URBANISTIČKI KONKURSI i ARHITEKTONSKE NAGRADE – sezona 2018-19, kao i izložba aktuelnih radova arhitektonskih studija URED i AKVS iz Beograda u okviru sada već tradicionalne postavke kustosa Natalije Jovanović biće u Likovnoj galeriji KCB, a studentska postavka PONESI SVOJ PROJEKAT u BINA paviljonu, Grafičkog odseka Fakulteta likovnih umetnosti. AKVS arhitektura se bavi istraživanjem otvorenih prostornih sistema sa ciljem razumevanja i preciznog projektovanja arhitektonske atmosfere, a ka višestrukim mogućnostima individualnih interpretacija prostora od strane budućih korisnika. Trenutno rade na projektu Ambasade Republike Srbije u Kanberi, Australija, i na projektu unapređenja standarda stanovanja u Ruskoj Federaciji (u saradnji sa Strelka KB), nakon osvajanja dve prve nagrade na arhitektonskim konkursima organizovanim tokom protekle godine. Ured studio predstavlja rezultate interdisciplinarnog delovanja u arhitektonskoj praksi u vidu izvedenih projekata različitih tipologija, rekonstrukcije i adaptacije enterijera, konkursnih projekata i radionica.
3. PREDAVANjA, STRUČNA VOĐENJA, TRIBINE I INICIJATIVE
Imaćemo serijal predavanja SAVREMENA DANSKA ARHITEKTURA, koji se organizuje u saradnji sa Ambasadom Danske u Srbiji. Zatim seminar ARHITEKTI, PROJEKTANTI, PRAKTIČARI sa učesnicima iz Helsinkija i Beograda. Kako se navršava 100 godina BAUHAUS-a, Žensko arhitektonsko društvo- ŽAD organizuje predavanje ŽENE BAUHAUSA, predavač je Milena Zindović.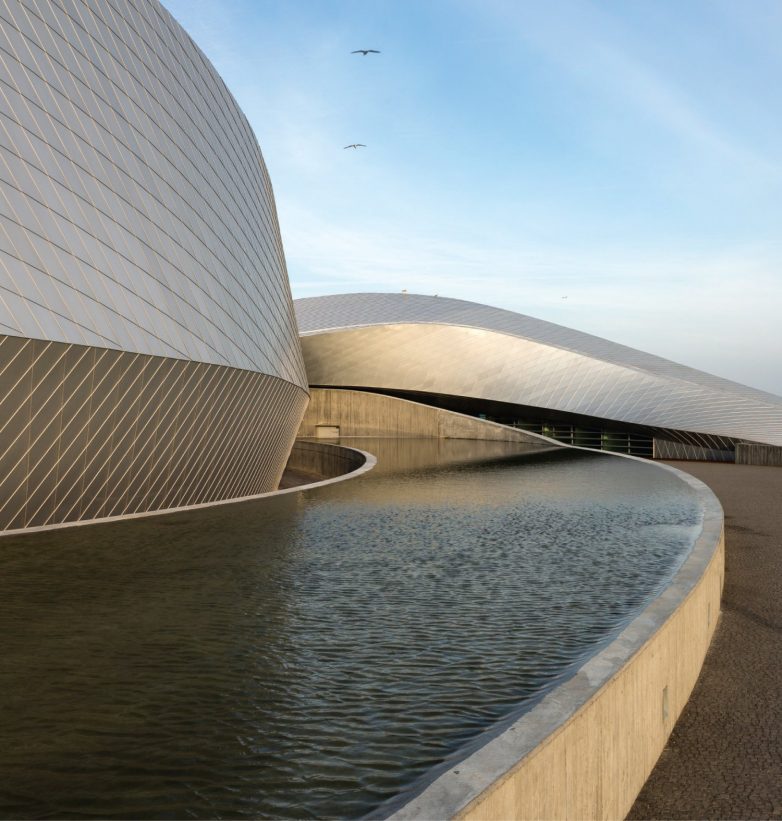 4. EDUKATIVNE RADIONICE za decu, srednjoškolce, studente i građane organizuju se u saradnji sa Peđom Maksićem (Beogradska Politehnika), Kulturnim centrom Beograda i Dečijim kulturnim centrom Beograda.
5. BINA ŠETNJE Tematske šetnje kroz arhitekturu grada – Besplatne tematske šetnje namenjene najširoj publici su uvek posećeni segment naše manifestacije, a ove godine ćemo obići zgradu PRIZAD-a (sadašnji Tanjug), Radio Beograd, Udruženu banku, staro jezgro Zemuna i naselje Cerak Vinogradi. Pored već tradicionalnih šetnji kroz arhitekturu Beograda (Alejama Novog groblja, Jevrejsko nasleđe i Žene u arhitekturi)i ove godine planirana su dva izleta: u okviru izložbe posvećene Aleksandru Stjepanoviću obilazak Filozofskog fakulteta u Novom Sadu i Putevima Đorđa Vajferta, izlet za Pančevo.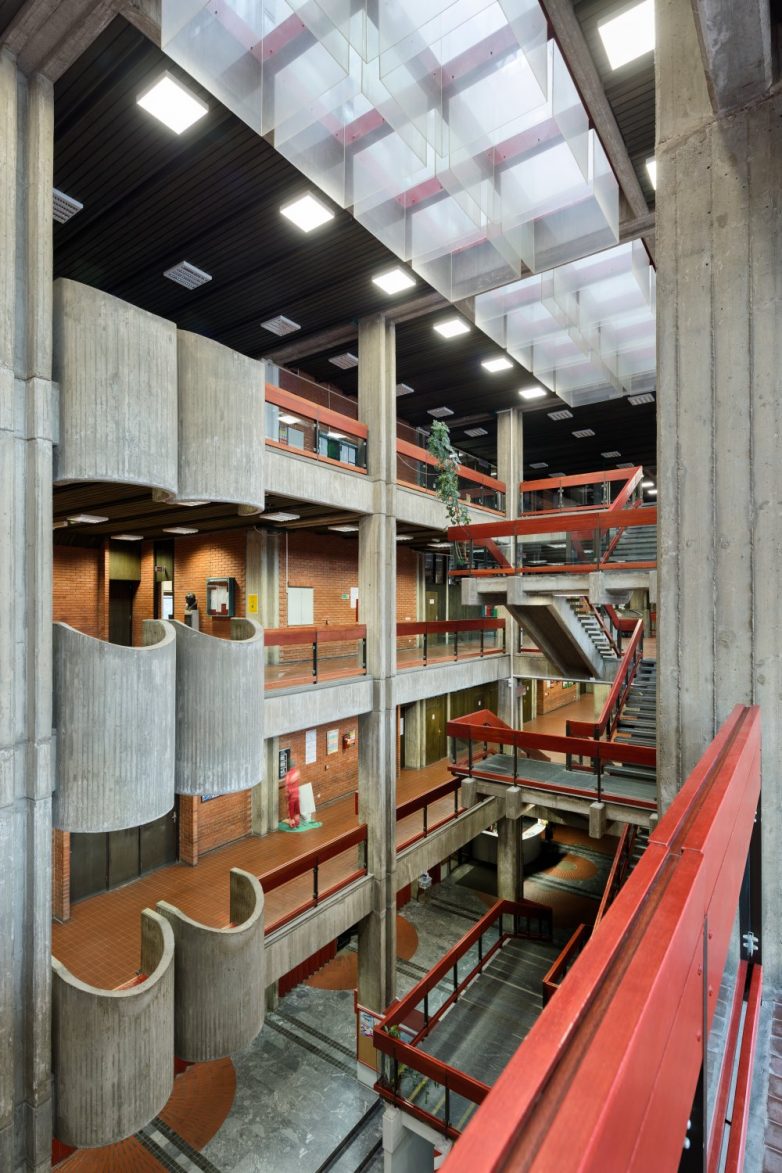 Gradnja medijski sponzor
Manifestaciju BINA već četrnaest godina organizuje Društvo arhitekata Beograda i Kulturni centar Beograda, uz pokroviteljstvo Grada Beograda, Ministarstva kulture i informisanja Republike Srbije, Inženjerske komore, Kreativne Evrope; i podršku Austrijskog kulturnog foruma, Ambasade Danske i Ambasada Finske, kao i brojnih medijskih sponzora među kojima je i portal Gradnja.
Kao neprofitna i društveno odgovorna manifestacija omogućava besplatno prisustvo svim predavanjima i radionicama, ne samo za kolege i profesionalce iz struke već svojim programima edukuje širu javnosti u Srbiji, sa namerom da u granicama svojih mogućnosti doprinese poboljšanju uslova života i odnosa prema okruženju u kome živimo.
Kad ste već ovde…