Građevinarstvo
Da li nam nove tehnologije u proizvodnji cementa zaista garantuju zeleniju budućnost?
Znamo li uopšte ko je spreman da preuzme rizik i osloni se na ekološka rešenja u proizvodnji cementa, a ko su oni koji ignorišu problem zagađenja?
Štetan uticaj cementa na životnu okolinu nadaleko je poznat i zato ni ne čudi sve veći broj istraživanja organizovanih u cilju da se dođe do održive i ekološki bezbedne formule za nastajanje nove generacije cementa. Naime, naučna istraživanja pokazuju da je industrija cementa odgovorna za 8% svih emisija ugljen-dioksida na zemlji. Ali, to nije sve. Ukoliko se ne naprave drastični koraci ka poboljšanju, ova cifra bi do 2050. godine mogla da se popne na čak 23%, ukazuje Međunarodna agencija za energetiku IAE.
Ovo je posebno izraženo kada se prilikom proizvodnje cementa upotrebljavaju alternativna goriva čija sagorevanja predstavljaju veliku opasnost po ljudsko zdravlje i životnu sredinu, što potvrđuje i slučaj beočinske fabrike cementa "Lafarge" za koju je pokrajinska inspekcija nedavno utvrdila da ispušta preko 200% štetnih materija od dozvoljenog.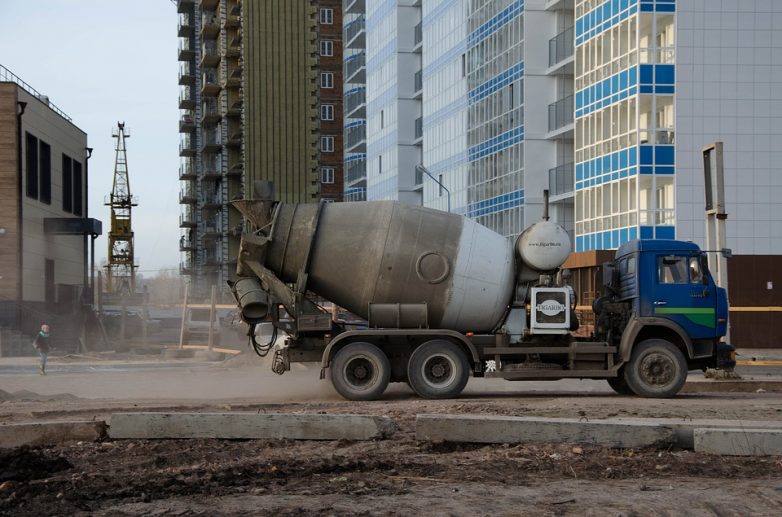 Hoće li uspešni "zeleni eksperimenti" konačno izaći iz laboratorija?
U savremenom građevinarstvu ovaj problem se smatra gorućom temom, čak i u zemljama u kojima se ne događaju gorepomenute nepravilnosti u poslovanju. Samo u protekloj godini pisali smo o novom tipu betona koji može da se reprodukuje, o cementu koji se dobija od ostatka hrane, o upotrebi nanomaterijala poput grafen oksida u proizvodnji cementa, kao i o istraživanju naučnika sa novosadskog FTN-a o upotrebi biopepela u proizvodnji ovog materijala.
Nažalost, pomenuti drastični koraci ka poboljšanju situacije i dalje se vide samo u formi eksperimenata i tek se nekoliko proizvođača okrenulo ka proizvodnji ekološkog betona, ali niko se od lidera u industriji nije tome potpuno posvetio. Na primer, Holcim je nedavno najavio masovnu proizvodnju prvog CO2 neutralnog betona koji će se proizvoditi u Nemačkoj, ali nigde nije naglašeno da će se od klasične proizvodnje potpuno odustati, kada to možemo da očekujemo i da li će "masovna proizvodnja" zahvatiti i zemlje izvan EU.
"Prema mišljenju eksperata, drastično smanjenje emisije štetnih gasova prilikom proizvodnje cementa zahteva široko usvajanje cementnih alternativa koje ne sadrže ugljenik, a koje su trenutno u razvoju u laboratorijama širom sveta. Ali činjenica da na ovom tržištu trenutno vlada tek nekolicina glavnih proizvođača koji se boje promena u svojim postojećim poslovnim modelima, zatim nepostojanje snažne politike koja podstiče zelenije tehnologije i oprez koji građevinska industrija gaji prema novim, ekološkim materijala, izgledi za takav radikalan pomak su daleko izvesnih", piše naučni novinar Marčelo Rosi za Undark.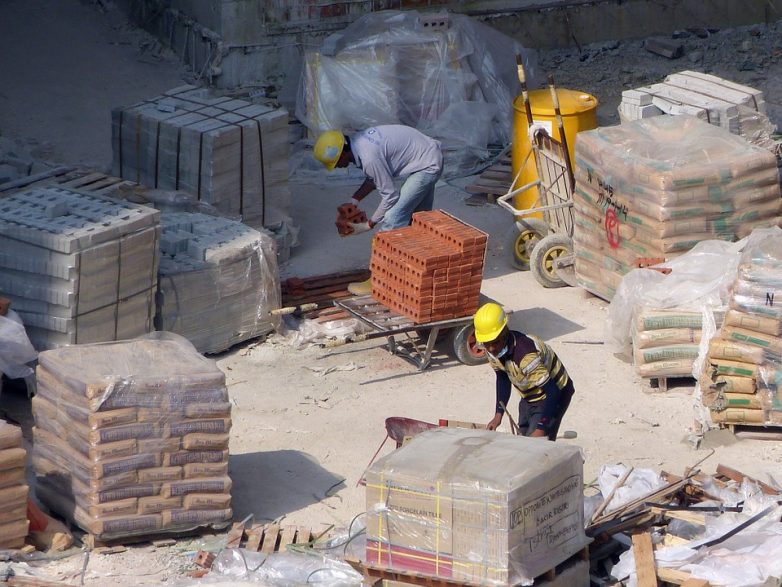 Mali igrači s alternativnim rešenjima ipak nevidljivi na tržištu
Rosi u svom tekstu navodi nekoliko dobrih komercijalnih primera. Među njima su kompanija bioMASON iz Severne Karoline koja u proizvodnji koristi prirodne bakterije kao vezivo za pravljenje betonskih cigla, te britanska firma Banah i australijski Zeobond koje koriste nusproizvodu iz drugih industrijskih procesa za stvaranje takozvanih "geopolimera", odnosno zamene za klinker u proizvodnji cementa.
Vredan pomena je i potez kompanije Carbon Cure iz Nove Škotske. Ova firma je, naime, razvila sistem gde se tečni ugljen-dioksid unosi u vlažni beton dok se meša. Kada beton otvrdne, ugljenik iz ugljen-dioksida reaguje sa betonom dok ne postane mineral, čime se efikasno smanjuje potreba za cementom koji je po snazi i ceni proizvodnje potpuno jednak klasičnom materijalu. Upotreba ove (suštinski jednostavne) tehnologije na globalnom nivou mogla bi da eliminiše oko 550 miliona tona CO2 godišnje. "Isti efekat mogli biste da postignete kada biste 150 miliona automobila sklonili sa svetskih ulica", poručuju iz kompanije. Prva velika komercijalna građevina koja se pravi betonom Carbon Cure "kuhinje" trebalo bi uskoro da se otvori u Atlanti.
Opiranje s opravdanjem
"Pred navedenim kompanijama sledi dug put ne bi li zauzele samo mali udeo na tržištu", piše Rosi i zaključuje da je opiranje "velikih igrača" prema novim tehnologijama u proizvodnji cementa nažalost opravdano. Prvo, tu su strogi sigurnosni propisi koji nisu u stanju da procene nove procese za proizvodnju inovativnog ekološkog betona, ali i realna cena uvođenja novog načina proizvodnje betona u prelaznom periodu koji može da traje i do 30 godina.
Ipak, uprkos tome što predviđanja stručnjaka su mahom pozitivna, ali naglašavaju da je neophodno pritisnuti industrijske lidere da se sa promenama u proizvodnji što pre krene. Na kraju krajeva, značajno smanjenje emisija ugljen-dioksida, moglo bi da uspori globalno zagrevanje.
Kad ste već ovde…