Arhitektura
Pokretni paviljon inspirisan krilima bubamare
ITECH Research Demonstrator je zapravo urbani mobilijar koji se otvara i zatvara kao krila bubamare.
Tri metra visok paviljon sastoji se od dva adaptivna i sklopiva elementa koji su programirani da se otvaraju i zatvaraju poput krila bubamare. Dizajn i proizvodnja su sprovedeni kroz saradnju tri instituta Univerziteta u Štutgartu, gde je prilikom konstruisanja strukture, korišćena plastika koja je ojačana karbonskim i staklenim vlaknima. To je prvi sistem te vrste koji koristi industrijsku tehnologiju "polaganja traka" (tape-laying) kako bi se stvorili automatizovani mehanizmi velikih dimenzija.
Mnoge vrste buba pokrivaju svoja unutrašnja tanka krila spoljašnjim, koja su robusnija i čvršća. To je bila ideja vodilja!
Projekat nazvan ITECH Research Demonstrator 2018/19, deo je serije istraživačkih projekata koji pokazuju potencijal kompjuterskog dizajna, simulacije i procesa izrade koji je inspirisan biološkim svetom.
Projekat su u potpunosti osmislili i realizovali studenti i istraživači uz podršku tima koji su činili arhitekte, inženjeri, biolozi i paleontolozi.
Tim je kao najadekvatniji sistem funkcionisanja identifikovao origami koji funkcioniše u simbiozi s principom pomeranja krila bubamare. Objasnili su da mnoge vrste buba pokrivaju svoja unutrašnja tanka krila spoljašnjim, koja su robusnija i čvršća. Kako bi se brzo i efikasno sklopila krila u slučaju neke opasnosti, snaga je u prelomnim delovima, koji funkcionišu poput šarki.
"Analizom i matematičkim geometrijskim modelima bilo je moguće istražiti kinematičko ponašanje krila i omogućiti kreiranje različitih elastičnih zglobova sa posebno programiranim gradijentom materijala unutar plastike koja je ojačana vlaknima." – istakli su za Designboom članovi tima.
Kontrola na dodir
Zahvaljujući interaktivnom upravljačkom sistemu koji se sastoji od integrisanih senzora, mrežne komunikacije i kompjuterske kontrole, krila se mogu pomerati direktnim fizičkim dodirom ili daljinskim upravljanjem preko povezanog uređaja.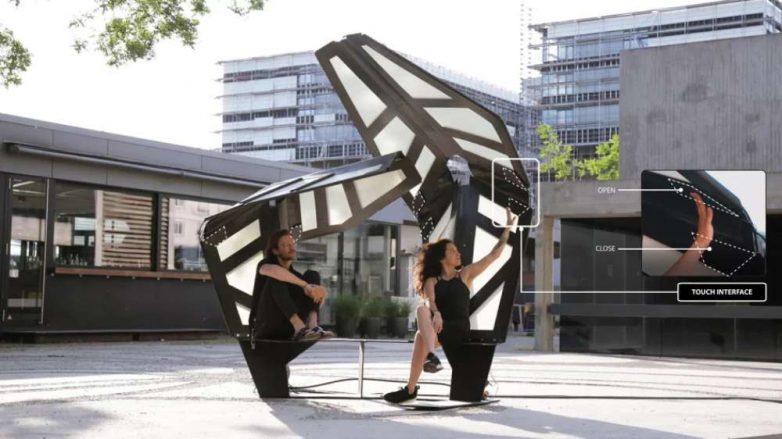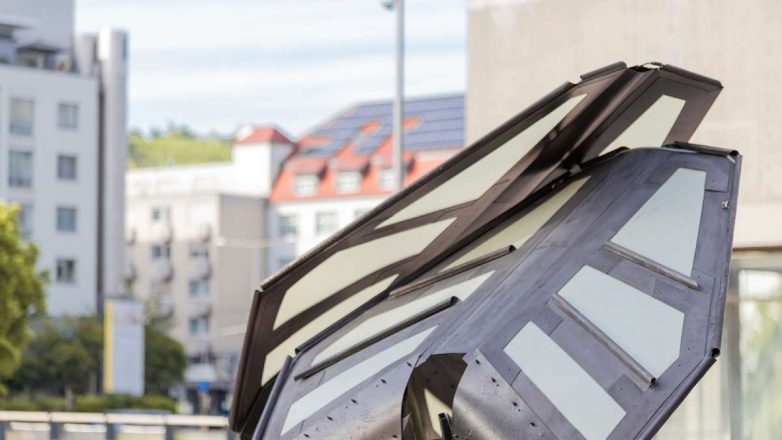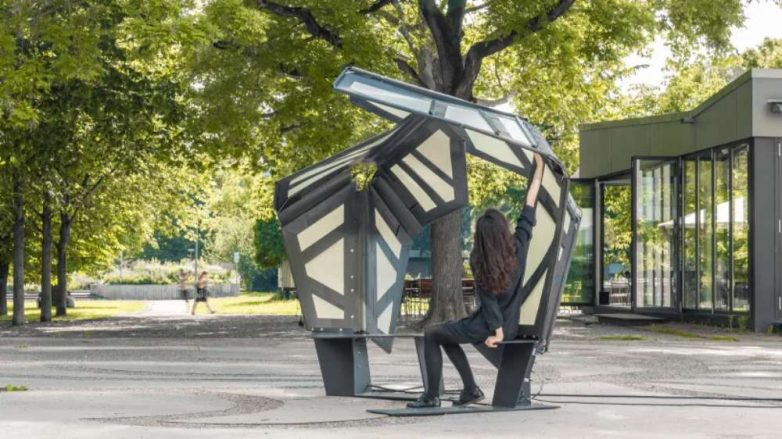 Kad ste već ovde…