Aktuelno
Skandali i kontroverze koje su obeležile svetsku arhitekturu u 2018. godini
Godina za nama je bila možda i previše uzbudljiva. Raznorazne drame, polemike i skandali tresli su svetsku političku scenu, a ni arhitektura nije ostala imuna na kontroverze.
Magazin ArchPaper sakupio je listu od desetak (nemilih) događaja koji su uzburkali američku arhitektonsku scenu u protekloj godini, i podstaknuti njihovom listom, prelistaćemo neke od priča o kojima smo pisali na našem sajtu tokom 2018. godine.
Ričard Majer optužen za seksualno uznemiravanje
Kako smo ranije preneli, pet žena je dalo izjavu da su doživele određeni vid seksualnog uznemiravanja od strane renomiranog američkog arhitekte. Dve su detaljno opisale incidente koji su se desili u toku proteklih deset godina, a jedna je doživela veliku neprijatnost tokom osamdesetih kada se radilo na velikom projektu centra Getty. Štaviše, u Majerovom studiju, ali i šire, bilo je dobro poznato da je ovaj arhitektonski mag sklon flertovanju i žene su obično upozoravale jedne druge na njegovo neprimereno ponašanje. No, sada su njegove saradnice konačno odlučile da im je dosta i javno istupile s optužbama.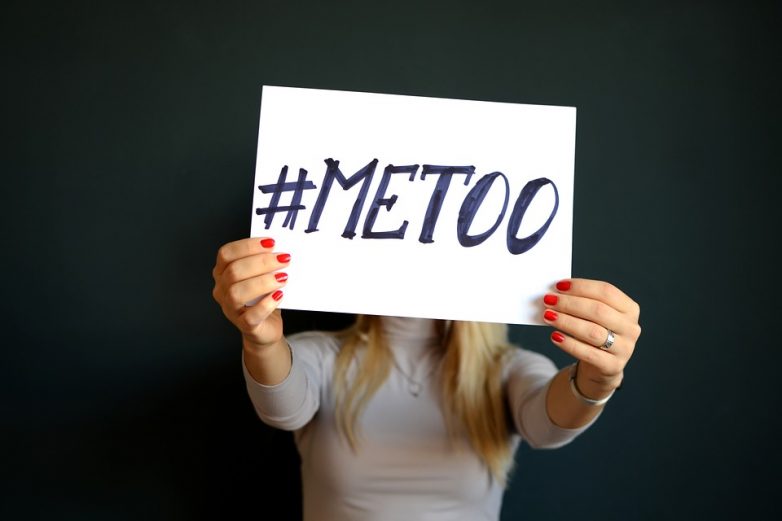 Arhitektonska lista na kojoj ne želite da se pojavite
Neposredno nakon što je svetom odjeknula vest o Majeru, internetom je počeo da kruži Google dokument otvoren za editovanje pod nazivom The Shitty Architecture Men List koji ćemo slobodno prevesti kao "Lista govnara iz sveta arhitekture". Budući da je svako s Google nalogom mogao da edituje listu i da se na njoj brzinom svetlosti našlo oko 70 muškaraca iz arhitektonske struke koji su se na poslu, u najmanju ruku, ponašali neprimereno, a bilo je i onih koji su pravili ozbiljne fizičke prekršaje nad koleginicama. Oko ovoga se digla tolika prašina da je sam Google suspendovao dokument. Ipak, trud je urodio podom, uspešno je skrenuta pažnja javnosti na činjenicu da je seksualno uznemiravanje vrlo čest problem u arhitekturi i protiv nekih muškaraca su pokrenute istrage.
Azbest se vratio na scenu
Nemila vest stigla je od američke Agenci za zaštitu životne sredine kada je objavila da se azbest, materijal toliko štetan da je ranije bio zbrisan s liste dozvoljenih materijala u građevinarstvu, vratio na tržište na mala vrata. Naime, iako je odličan za izolaciju, udisanje čestica azbesta može dovesti do velikih posledica po zdravlje, pa čak i do raka pluća. Da li će Agencija uspeti navede američke vlast da ga ponovo zabrane ostaje još da se vidi.
Kanje Vest se sada meša i u arhitekturu
Početkom leta, slavni muzičar iznenadio je svoje pratioce vešću da planira da otvori arhitektonski studio u okviru svoje modne kuće Yeezy. Koliko je ambiciozan i investiran u ovu ideju nije još poznato, ali verujemo da će, kada njegov studio izmiksuje svoju prvu zgradu, to biti propraćeno vrlo pompezno.
Borba oko nasledstva Zahe Hadid
Pre nekoliko nedelja, Patrik Šumaher, direktor studija ZHA podneo je zvaničan zahtev u kome se navodi da bi on trebalo da postane jedini koji će upravljati imovinom Zahe Hadid. Ovim postupkom, Šumaher bi oštetio preostala tri naslednika Zahinog nasledstva među kojima se nalazi i njena ćerka. Njegova želja nije dobro primljena u medijima, niti kod Hadidinih bivših kolega koji su mahom stali na stranu preostalih naslednika.
Fosterova Lala je neukusni kič?
Nedavno je objavljeno da bi London trebalo da dobije novu javnu kulturnu atrakciju u vidu 305 metara visoke kule zvane Tulip (Lala). Novi spektakularni objekat trebalo bi da bude izgrađen u neposrednoj blizini zgrade The Gherkin, čuvene zgrade u obliku krastavca, koja je takođe delo firme Foster + Partners. Međutim, uprkos činjenici da je zgrada prvenstveno zamišljena kao obrazovni centar, ona bi oblikom toliko štrčala od okoline da struka prosto ne može da se usaglasi oko toga da li bi ona uopšte trebalo da se gradi.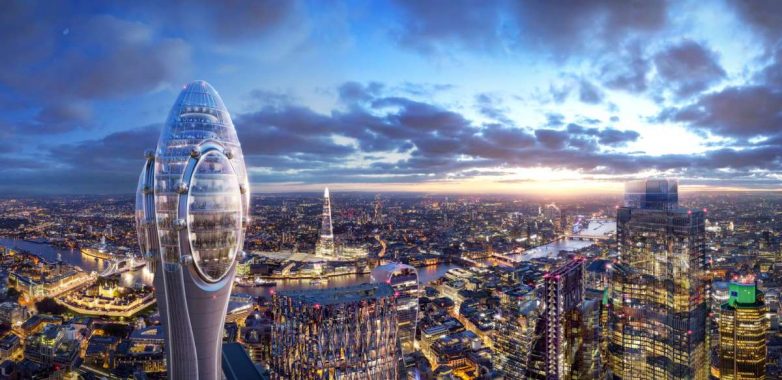 Fosterova kula u Budimpešti će biti izgrađena uprkos regulativima
Norman Foster kao da je odlučio da stane na žulj svima u Evropi. Naime, iako je u mađarskoj prestonici donet je zakon koji brani izgradnju objekata viših od 90 metara, ovo pravilo ipak ne važi za Fosterovu kulu. Objekat se sastoji iz sedmospratne baze okružene šetalištem i parkom, a iz nje se suptilno izdiže kula od 28 spratova. Nova najviša zgrada mađarske prestonice osmišljena je kao održivi objekat pravljen po principima zelene gradnje, a na vrhu kule planirana je zelena bašta dostupna za javnost. Sa 120 metara, MOL kampus će nadvisiti čuvenu kupolu zgrade mađarskog Parlamenta, kao i vrh tornja katedrale Svetog Stefana.
Kinezi otvorili najduži most na svetu uprkos upozorenjima
Najduži svetski drumski prelaz preko mora povezuje Hong Kong, Makao i kontinentalnu Kinu, a njegovu dugogodišnju izgradnju pratio je niz kontroverzi koje svakako zaslužuju poseban tekst (navedimo samo pogibije  radnika, prekoračenje rokova, probijanje budžeta, optužnice za korupciju i političku pozadinu projekta koji će svakako pomoći Kinezima da učvrste vlast u autonomnom Hong Kongu). Pre osam meseci, pisali smo o tome kako kineske vlasti ignorišu konstantne apele građana i struke da most nije u dovoljno dobrom stanju da bude otvoren, te su ga konačno pustili u promet pre dva meseca.
Kad ste već ovde…